Define the tasks you want to run in a process in your bot:
What is a task?
A task is a simple activity that runs quickly. For example, you can send someone a message (email, SMS), change data, or call an external service.
You add a task as a step in a process. Tasks can be reused across processes.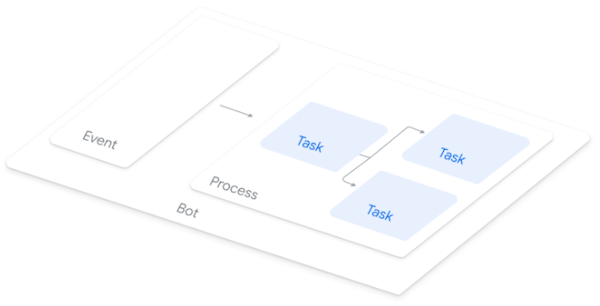 Supported task types
AppSheet supports the following types of tasks:
The following shows an example of configuring the Send an email task.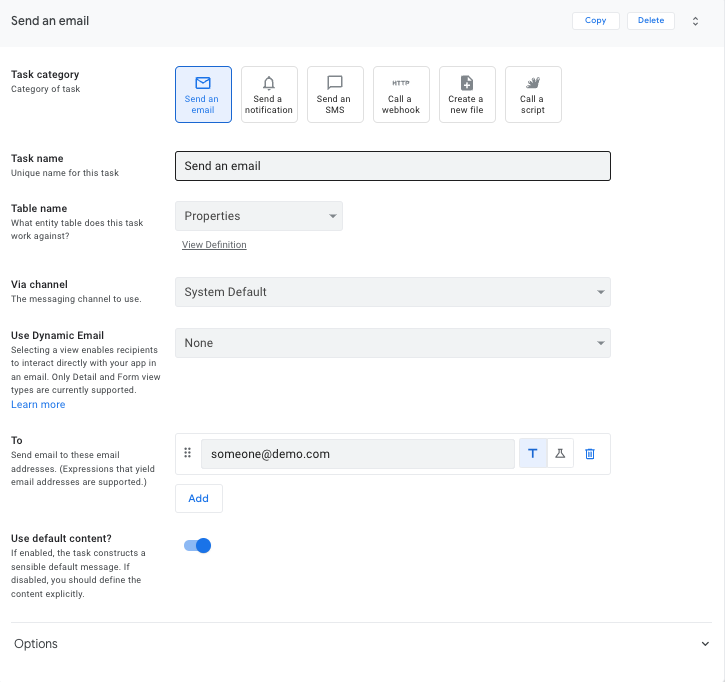 Add a task to a bot
Add a task to a bot as a step in a process using AppSheet in one of the following ways:
Choose from the list of suggestions. AppSheet Automation is an intent-aware platform. The platform understands user intent and recommends configuration options that align with what you are trying to achieve. For example, selecting the following bot suggestion would configure a basic Send an email task for you:

When a new NationalParks record is created, send an email
Reuse an existing task. When creating a custom step in a process, click Run a task and select an existing task from the list.
Create a custom task.

When creating a custom step in a process, click Run a task, then select Create new task in the Task to run list to create a reusable task and include it in the existing process.
Select Automation > Tasks and click + New Task to create a reusable task that can be used in any bot process.
About task reusability
Tasks are reusable components - they can be used in multiple processes. In the Tasks tab, if a task is reused it displays a reusability indicator (number adjacent to the task name) to indicate the number of processes using the task.
In the example below, the employees: Send an email to [Email] task is a shared component that is used in one process.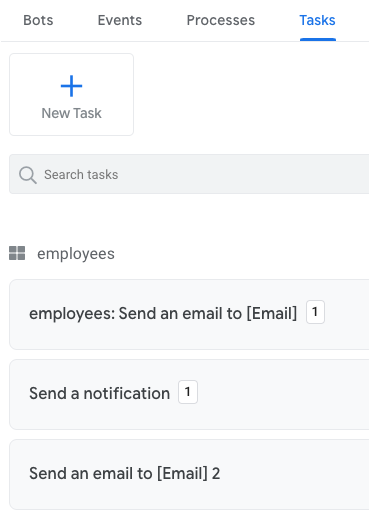 Click the number to view the list of processes that are using the task: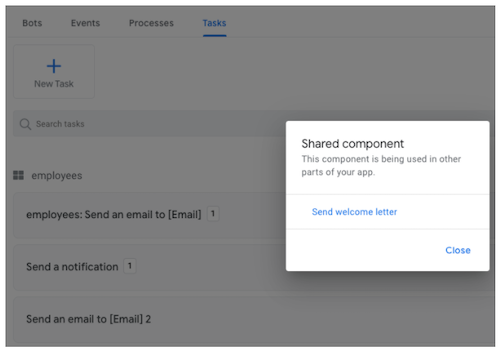 Deleting a task that is used in one or more processes may negatively impact the execution of those processes. If you try to delete a task that is used by one or more processes, AppSheet will prompt you to confirm the operation, as shown: