What is my team?
Your team is the group of AppSheet users who are members of your business unit. Teams enable you to easily collaborate and share resources with other team members. For example, you can:
Access contact details for all team members
Invite other team members to be co-authors of your app
Make an app public to all members of your team so that they can run the app
Share the app's definition as a sample for your team so that others in the team can benefit from your experience and app design skills
Look at and copy team samples shared by other members of the team
Team management provides admins with tools for governance, security, shared policies, and analytics so that they know how AppSheet is being used and can ensure that it is being used in a manner that is compliant with the business unit's requirements. Common assets like data sources and user domains can be defined once by the admin and used by all app creators in the team. In addition, billing is shared across the entire team.
Access My team
Access My team to manage your team:
Sign in to appsheet.com.
Click My team in the top navigation.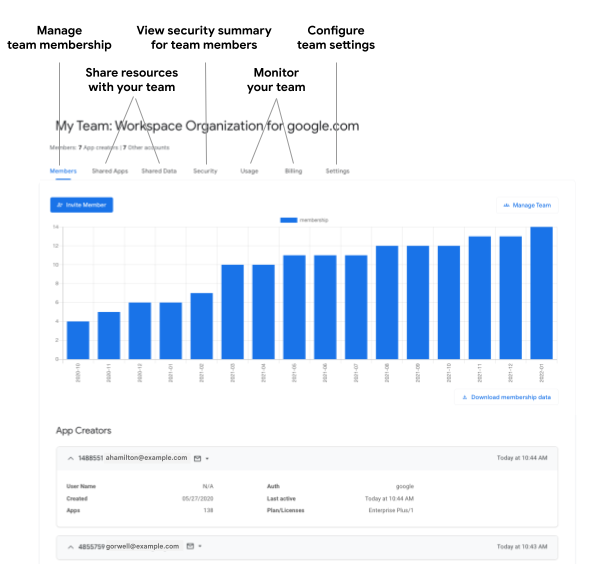 The My team page enables you to:
You can also manage and monitor your team using the AppSheet API.
See Organize data for teams for best practice considerations.