Manage storage
You typically don't need to worry about managing storage on your watch, but there may be times when you want to know what's happening behind the scenes to better manage your storage.
Through the Android Wear app on your phone, you can see:
How much storage space is available
Total storage space on your watch
Apps or services that are using your watch's storage
See storage details
Make sure your watch is connected to your phone.
On your phone, open the Android Wear app .
Touch the Settings icon . If you've paired multiple watches, you'll need to choose one.
Touch Watch storage.
Tips to manage storage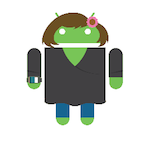 Andrea is an Android expert and author of this help page. Help her improve this article by leaving feedback below.
Was this article helpful?
How can we improve it?