Google apps that work with Android Wear
Here are some Google apps on your phone or tablet that you can use with Android Wear. You can use Google apps or other apps, just like on your Android phone.
Google Calendar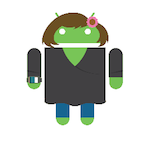 Andrea is an Android expert and author of this help page. Help her improve this article by leaving feedback below.
Was this article helpful?
How can we improve it?