Watch channels from TV apps or a TV tuner
The live channels feature on Android TV loads shows, sports, news, and more from your participating TV apps or TV tuner so you can watch them all from one place. On Nexus Player, you can access this feature using the Live Channels app. Different Android TVs may have their own versions of the feature. Check with your TV's support to find its version.
Set up TV channels
The live channels app will automatically be downloaded when you install an app that publishes live channels, or connect a USB tuner to your Android TV device. If your TV doesn't have a local channel connection or any apps with live channels, the live channels app won't appear.
The setup may vary depending on which Android TV you have. Check with the TV's support to learn more.
Set up Live Channels on the Nexus Player:
From the apps row, open the Live Channels app.
Select the source you want to load channels from.
When you're finished loading all the channels you want, select Done.
Once your channels have been loaded, you'll be able to view them whenever you open the live channels app.
Add or remove channels on the Nexus Player Live Channels app:
From the apps row, open the Live Channels app.
Press the Select button.
Scroll down to TV Options.
Select Channel Setup.
Choose Customize channel list.
Choose which channels you want to show up in your program guide by checking or unchecking the box next to each channel.
When you're done, press the Back button to return to watching your live channels stream.
Watch TV channels on the Nexus Player
To start watching channels, open the live channels app from the apps menu.
You can change the channel with the remote. You can also choose a channel from the program guide:
Press the Select button.
Choose the Program Guide.
Use the remote to browse channels from all the channel sources.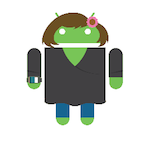 Andrea is an Android expert and author of this help page. Help her improve this article by leaving feedback below.
Was this article helpful?
How can we improve it?