Report library lets you manage and customize the reports and navigation in the Reports section of your Google Analytics property. Editors and administrators can access the report library from the bottom left of the Reports section.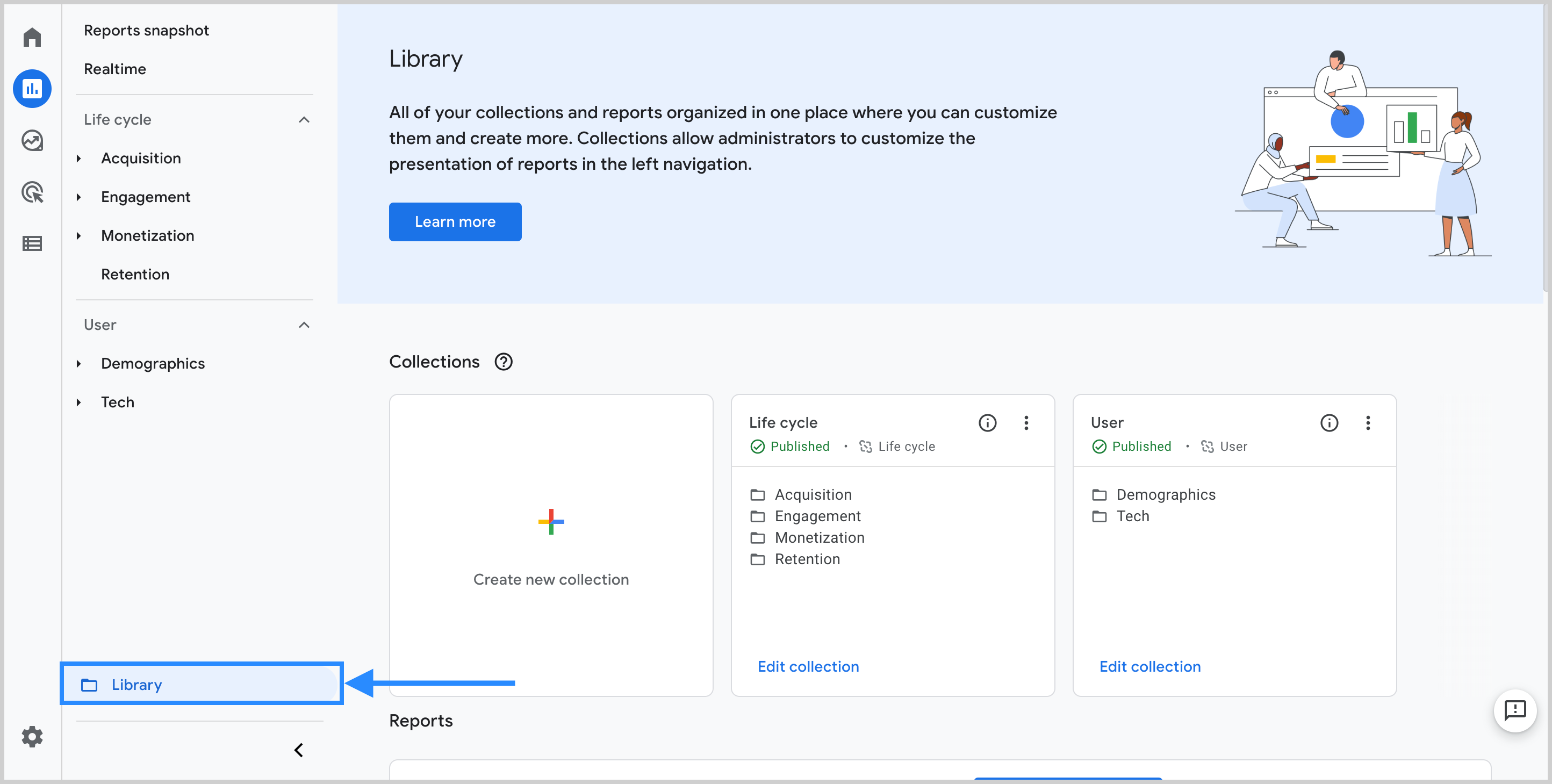 Find your way around
Report library consists of these parts:
Collections: Enables you to choose the reports that appear on the left. For example, in the previous screenshot, the Life cycle and User collections are published and therefore appear on the left.
Reports: Enables you to manage, create, and customize the reports in your Google Analytics property. You can customize the pre-made reports or create your own overview reports and detail reports from scratch.