Explore the features of Google Analytics 4 by trying the demo and experimenting with demo data that will not affect your real account data.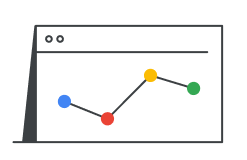 Get to know Google Analytics 4 features by analyzing and experimenting with real business data.
The demo trial lets you explore GA4 using demo data, without affecting your own data. You can remove the demo account at any time.
Access the account