A detail report is a report that shows data for one or two dimensions. A detail report can have up to two visualizations and a table.
For example, when you click Reports

, the Demographics topic appears on the left. Included in the topic are the Demographics overview and Demographic details reports. In this case, Demographics overview is the overview report and Demographic details is a detail report.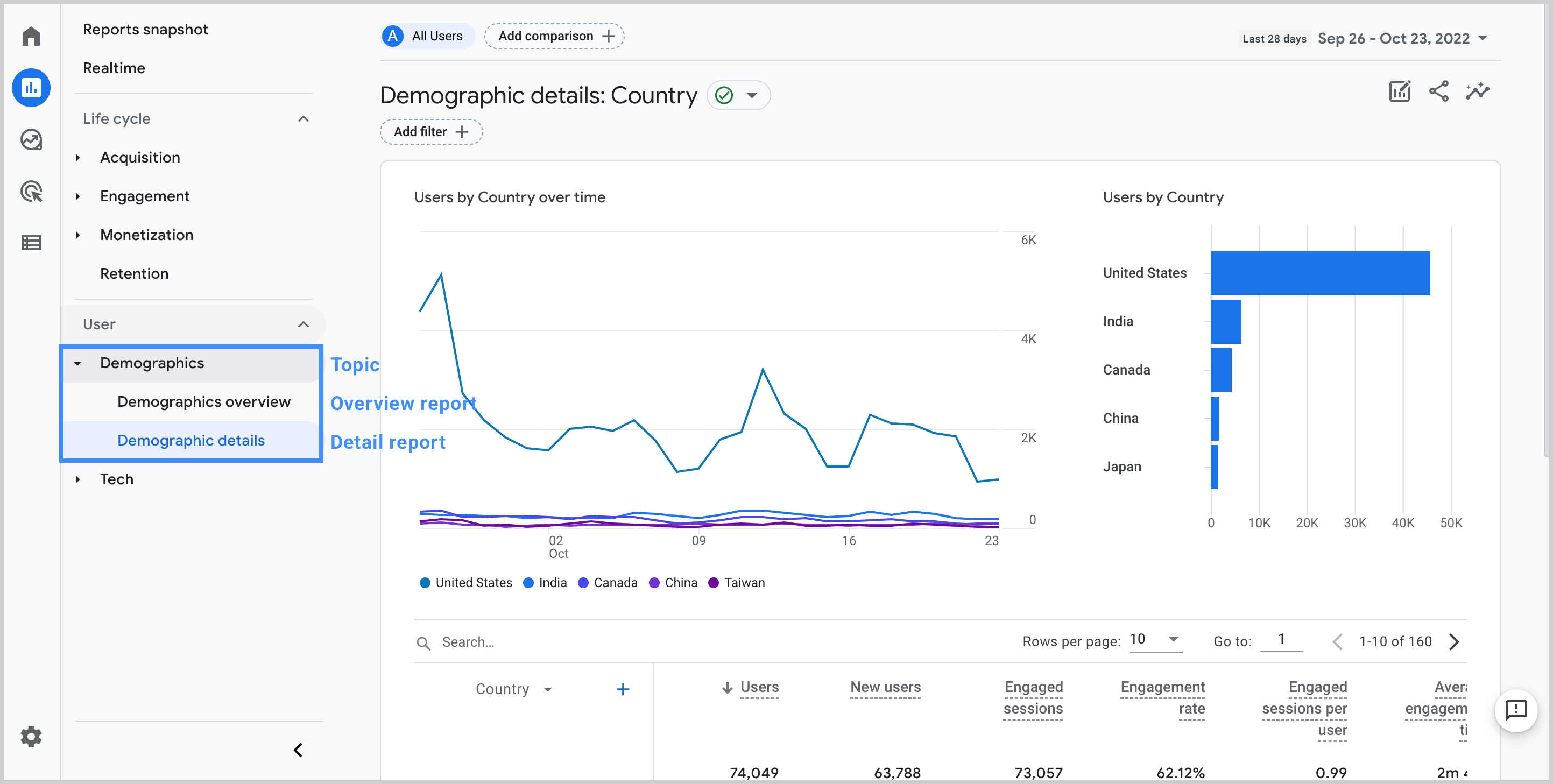 Explore your data further
You can open a detail report in Explorations to further investigate your data using advanced visualizations and techniques.
To view the detail report data in Explorations:
In the top right of the detail report, click Edit comparisons .
On the bottom right, click Explore.