About local search ads on Google Maps
Ads on Google Maps can literally lead people to your business location. Reach customers who are searching on Maps for businesses like yours. Your search ads can appear on both the desktop and mobile versions of Google Maps. On mobile, ads can feature Call or Directions buttons to make it easy for customers to reach you.
This article explains about ads on Google Maps. Learn more about how to Show local search ads on Google Maps.
Local search ads on Google Maps for desktop
Google Maps shows search ads in two places: within the search results list beneath the search box, and on the map. Ad locations appear on the map with a purple icon and business name.
If someone clicks the purple icon or your ad in the search box, your ad will expand to show details about your business. The expanded details will also have a Directions button and a Call button, so someone can easily get directions to or call your business.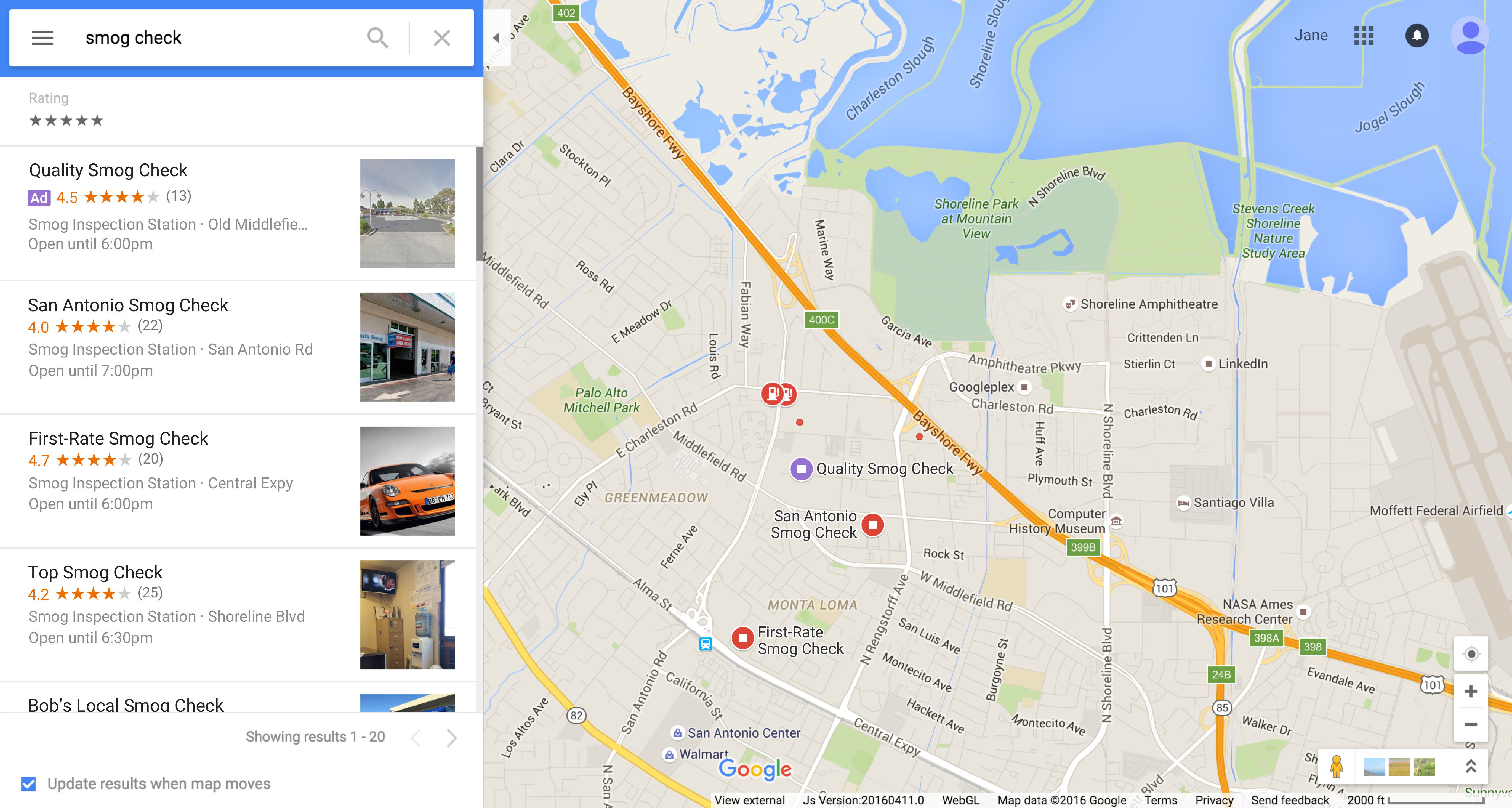 Local search ads on Google Maps for mobile
When someone performs a search in Google Maps for mobile app, search ads are eligible to appear as one of the listed results below the search box and map. A purple icon showing the location of your business will also appear on the map.
The ad may also feature a Call button and a Directions button. People can tap the ad to view more information about your business, like store hours and customer reviews.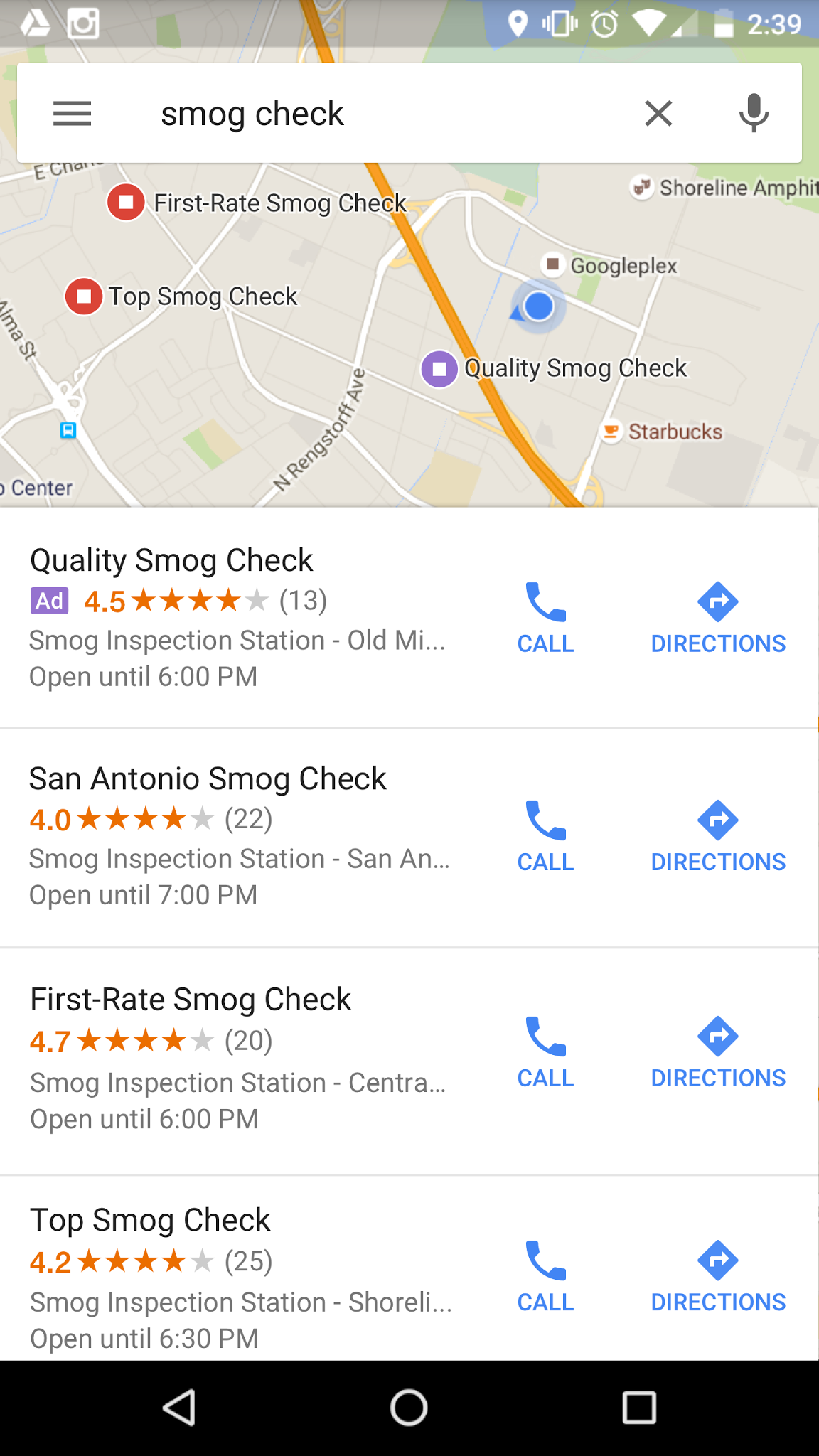 Pricing
For ads on Maps, you'll be charged a standard cost-per-click (CPC) for these types of clicks:
Get location detail clicks
Get direction clicks
Mobile clicks-to-call clicks
AdWords records "get location details" clicks when people click to expand ads from the search results list.
Was this article helpful?
How can we improve it?