Keep these user experience principles in mind when optimizing your site
Step back and first ask yourself, "How can I give my users what they want while getting what I want?" The first step in answering this is to figure out what your users' goals are, what your goals are and how they work together. You'll need to think about what your site's core offerings and strengths are. We recommend keeping this to one or two strengths. Though your site may be good at many things, you should focus on what it's great at.
Tips:
Some questions to ask yourself when starting out are:
How are your users finding your site?
What are they looking for?
Do you give them what they want?
What do you want from your users?
How do you get a desired response from them?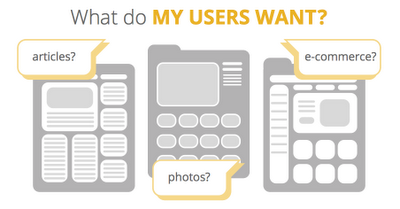 Example:
You're a tech news site and after considering each of the questions above, you determine that:
Most of your users come from search engines and land on the article page
Your user is looking for the content of the article they searched for
You show them a full page article on the landing page
Your goal is to keep the user engaged, so that they stay longer and see more content
The answer to here is the real challenge. You need to prove to the user that there's other valuable content on your site and encourage them to read more. This can be accomplished by including some related or popular articles at the bottom of each article.