Hello Community,
Me and a group of other developers are facing a huge drop in revenue that exceeds 90%, Problem started for me and another developer (a friend of mine) at Sep 3rd, 2019, while another friend has the problem started at Sep 8th, 2019.
The problem is very strange, Revenue increase, then after a moment it decrease again, looks like Admob is forcing the revenue to decrease.
Please see screenshots (At 11:55 revenue was 29.55, 2nd screenshot @12:06 revenue drops to 23:24)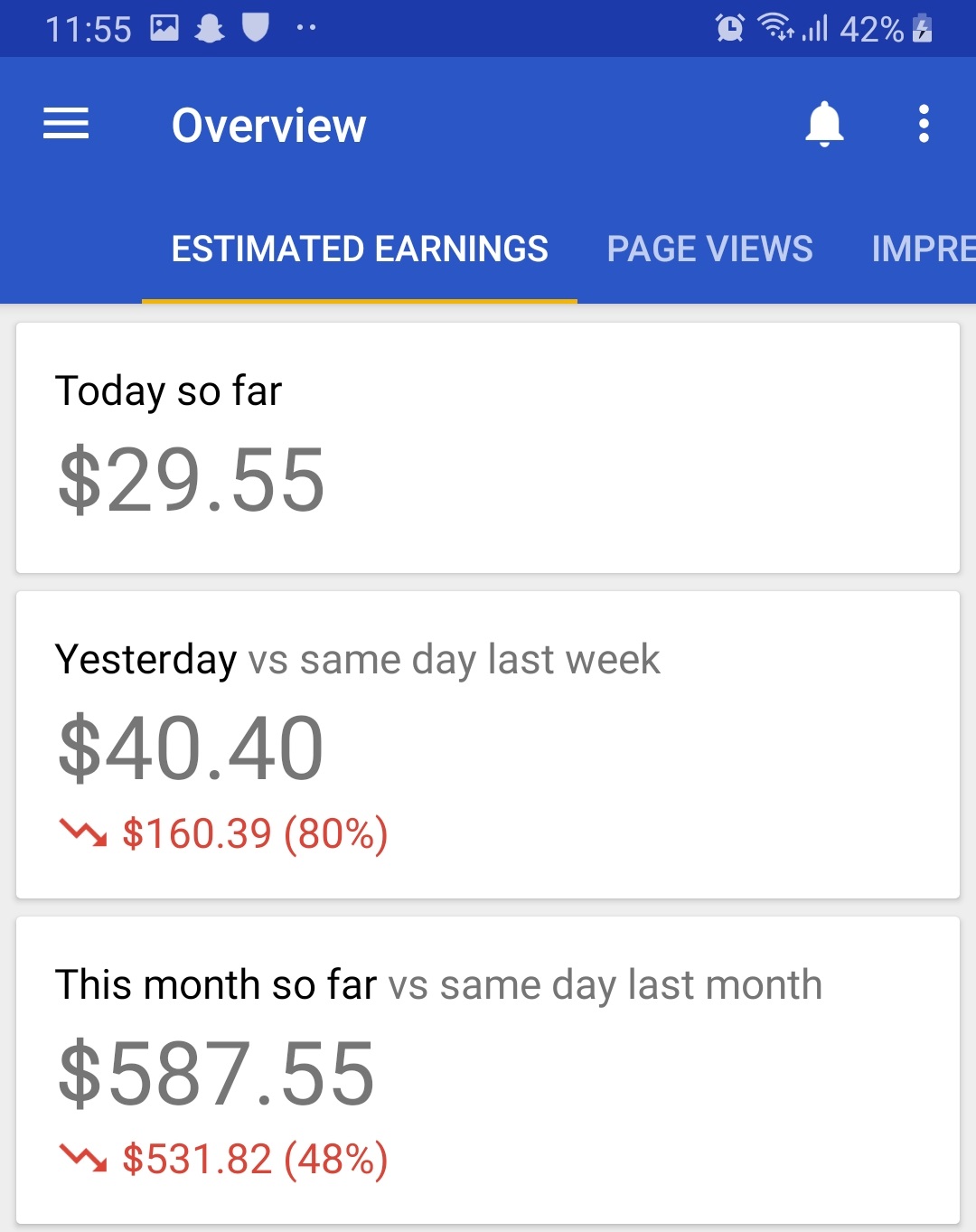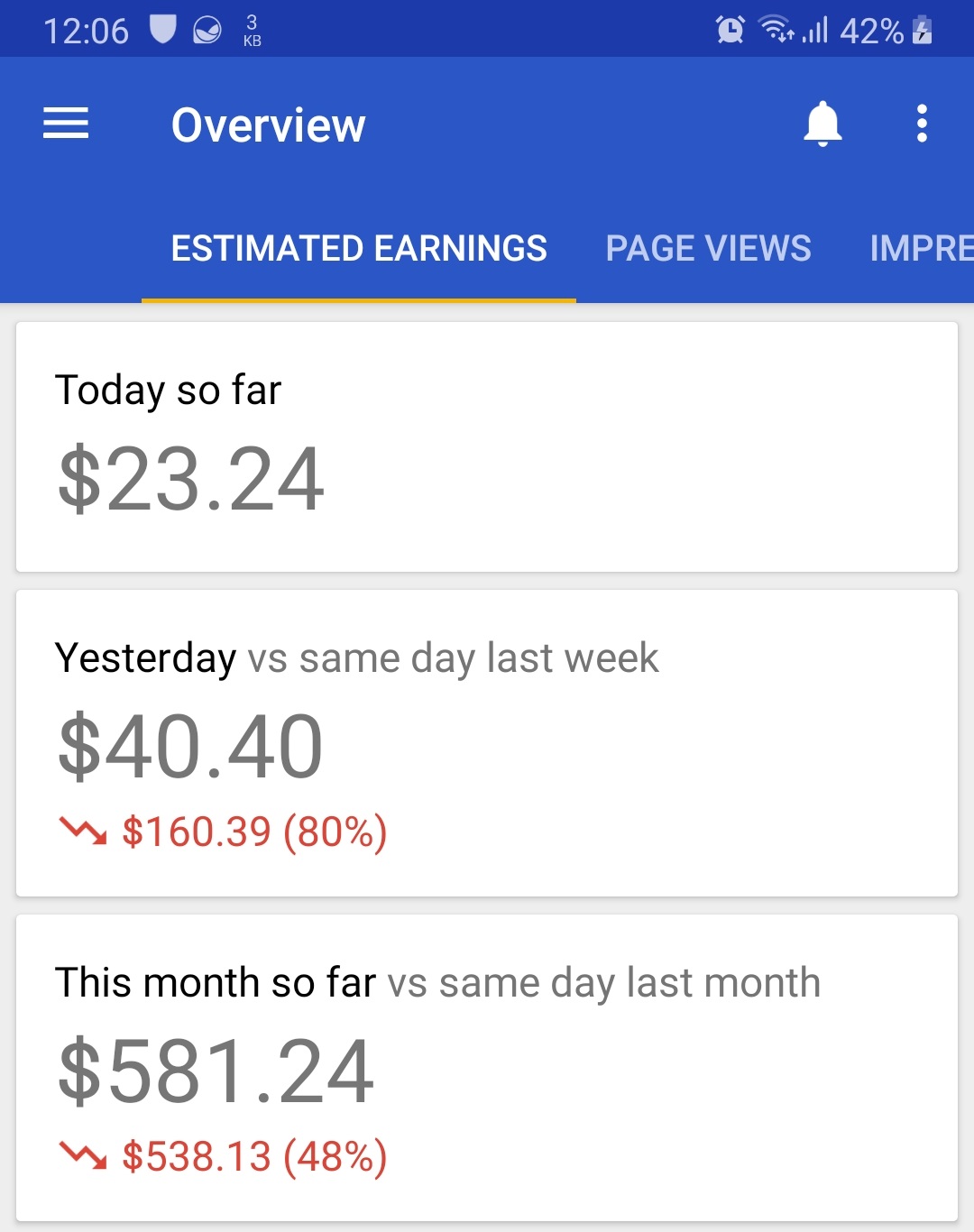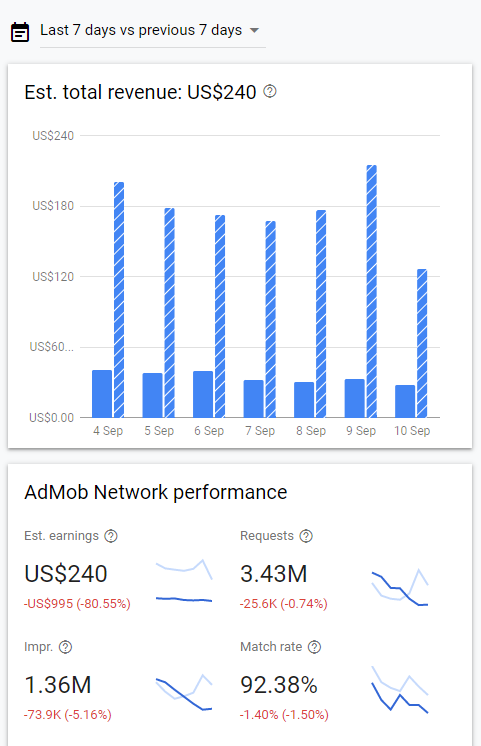 There were no changes to application or google play console, Apps are published and nothing was changed,
Regarding Admob requests and Impression there are no issues, as they are actually very close to previous periods.
We did not receive any notification from Google by email or within Admob regarding this problem, and no violations in violation section of Admob.
The only notification we received from Admob was about implementing app-ads.txt, But they say revenue will not be affected if not implemented.
Anyone is facing this issue?
Please you support.
Thanks,
This question is locked and replying has been disabled.
This will remove the reply from the Answers section.
Notifications are off
Your notifications are currently off and you won't receive subscription updates. To turn them on, go to Notifications preferences on your Profile page.
Report abuse
Google takes abuse of its services very seriously. We're committed to dealing with such abuse according to the laws in your country of residence. When you submit a report, we'll investigate it and take the appropriate action. We'll get back to you only if we require additional details or have more information to share.
Go to the Legal Help page to request content changes for legal reasons.