However, the form did not go to send, it wrote me an error: "It seemsGood evening. Instead of canceling, I last month, paid membership, you Tube Music Premium, only stood up and now I have deducted my payment for another month. For another month of membership subscription you Tube Music Premium, but I do not have interest. I followed the support pages and according to the form, I filled out the payment transaction ID. I found the ID on payments.google.com, copied it and pasted it into that form. The transaction ID is YTR. HH9K-WPSH-JWRP-ZHAT

However, the form did not go to submit, I wrote an error: "It seems to be an invalid YouTube transaction ID. Copy and paste the transaction ID directly from Google Payments and make sure it doesn't contain any additional text. All YouTube transaction IDS start with the letters YGP. "
Ja but no other ID, starting with YGP, I do not listed anywhere. Just what I said above. So how can I apply for a return of my wallet? Thank you very much, for eventual, Brzian, feedback. Sincerely, Růžičková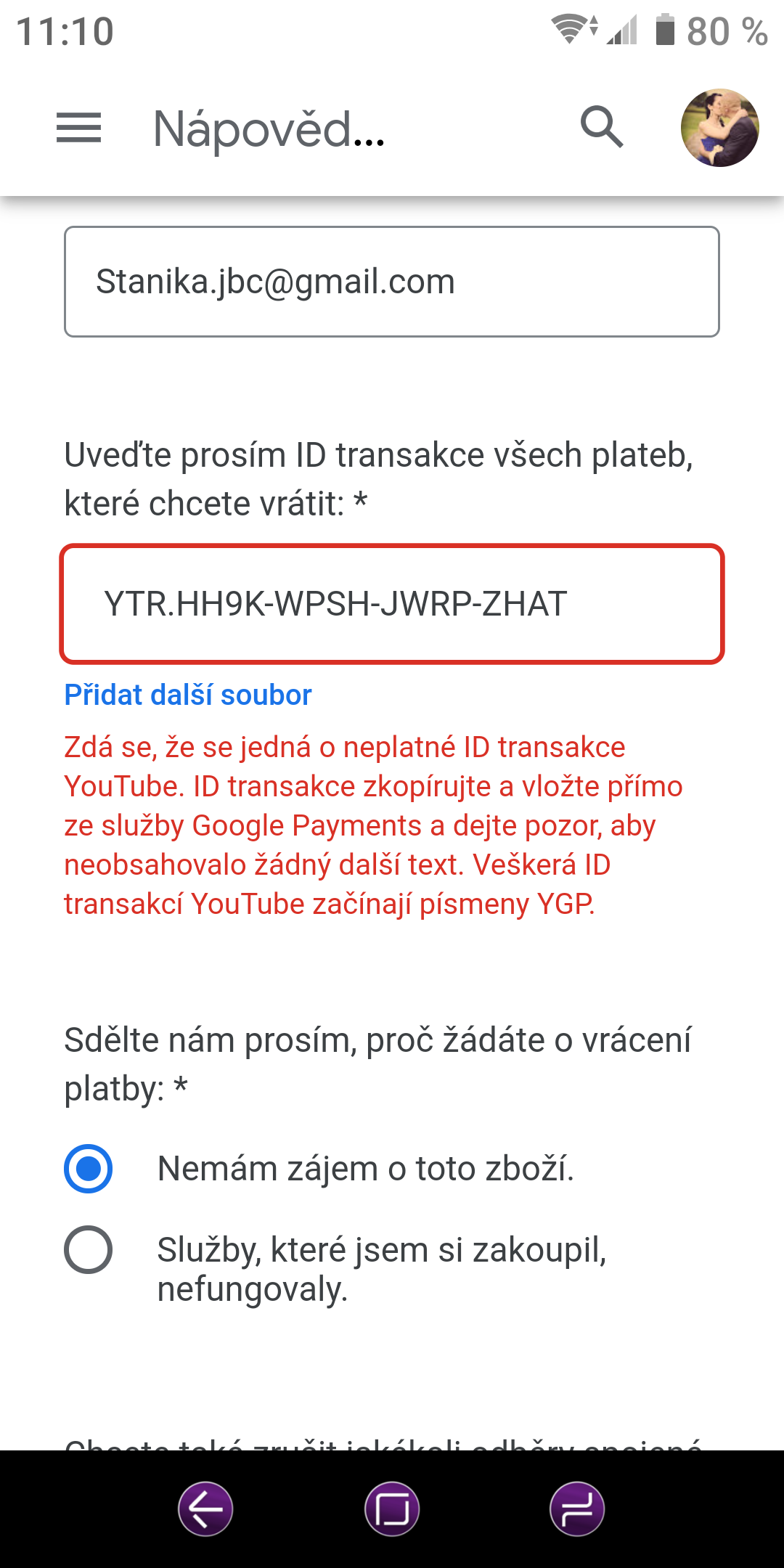 This question is locked and replying has been disabled.
This will remove the reply from the Answers section.
Notifications are off
Your notifications are currently off and you won't receive subscription updates. To turn them on, go to Notifications preferences on your Profile page.
Report abuse
Google takes abuse of its services very seriously. We're committed to dealing with such abuse according to the laws in your country of residence. When you submit a report, we'll investigate it and take the appropriate action. We'll get back to you only if we require additional details or have more information to share.
Go to the Legal Help page to request content changes for legal reasons.