To make it even easier to catch up with your favorite creators, you'll experience a new look and functionality for the list of channel icons at the top of the Subscriptions tab. This update is launching on iOS today, with plans to bring this functionality to Android in the future.
How it works:

Now when you click on a channel icon from the horizontal list, you'll see the latest videos from that creator in reverse chronological order, directly in the Subscriptions tab. This is like filtering your Subscriptions feed, just for that one channel. Because the list of your subscriptions sticks around at the top, you can more easily "surf" from one channel to the next in order to catch up on their latest uploads.


If you want to navigate to the Channel's homepage, just click on "View Channel" from the filtered view. And, if you want to navigate back to the main Subscriptions feed view, simply tap the back arrow or the currently selected channel icon.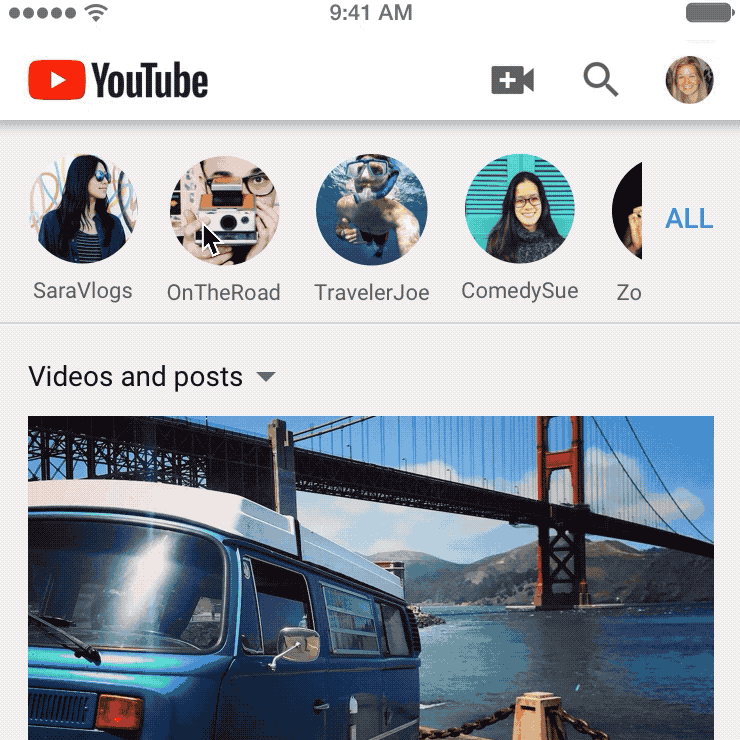 Hope you enjoy this update! Let us know what you think in the comments below.

– Jordan (TeamYouTube)
This question is locked and replying has been disabled.
This will remove the reply from the Answers section.
Notifications are off
Your notifications are currently off and you won't receive subscription updates. To turn them on, go to Notifications preferences on your Profile page.
Report abuse
Google takes abuse of its services very seriously. We're committed to dealing with such abuse according to the laws in your country of residence. When you submit a report, we'll investigate it and take the appropriate action. We'll get back to you only if we require additional details or have more information to share.
Go to the Legal Help page to request content changes for legal reasons.