To make it easier for subscribers to catch up with their favorite creators, we're introducing new "topics" in the Subscriptions feed – simply tap on one of the topics to find related videos, which will show up in reverse chronological order ie latest to oldest. During our testing, we saw that these topics encouraged more subscribers to come to their subs feed daily to look for new updates. These topics are optional and your default subscriptions feed will continue to show you all videos from channels you're subscribed to (this is the same as the "All" topic).
Note: This feature is currently rolling out on the YouTube app for iOS, with plans to expand to Android in the future!

Here are the new topics you'll see in your Subscriptions feed:

All lists all videos from channels you're subscribed to (like it does today) from latest to oldest. This will continue to be your default setting.



Today shows you videos that were published within the past 24 hours.

Continue Watching only shows you videos that you previously started watching but haven't finished yet.



Unwatched only shows you videos you haven't yet watched.



Posts show you Community posts from channels you're subscribed to – you won't see any videos in this view.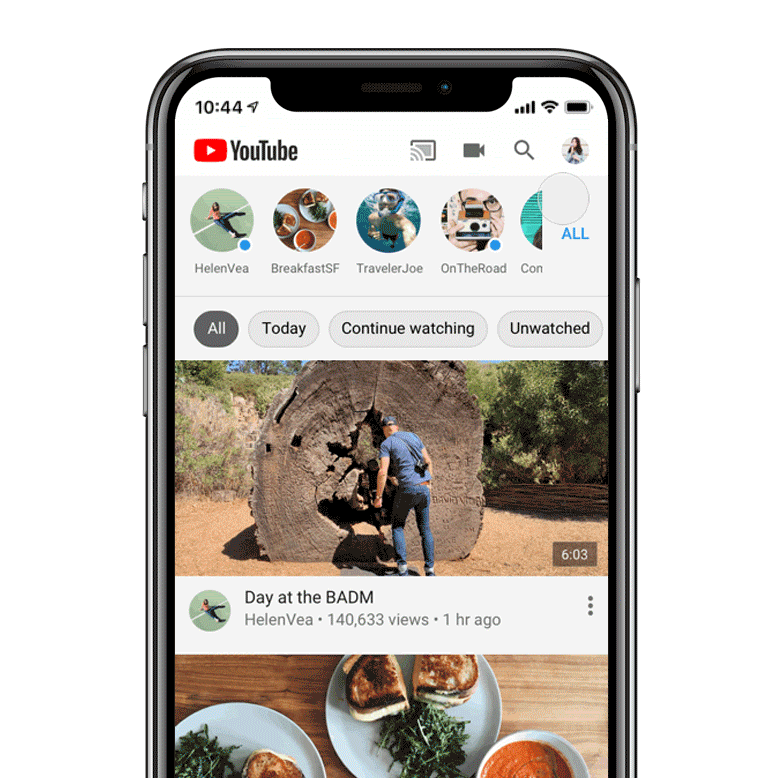 Thanks for all of your feedback during the
testing phase last month
– we want to continue to hear your thoughts on this new feature, so if you have any requests for specific topics you'd like to see, drop comments below or
send feedback
.

– Hazel from TeamYouTube
Community content may not be verified or up-to-date.
Learn more.
Recommended Answer
Recommended Answers (

1

)
Recommended Answer
[May 27] UPDATE: "Topics" in the Subscriptions feed is now available on Android and will be rolling out to everyone in the next couple of days. Hope you enjoy this update and continue to let us know what you think in the comments below!