It's on October 21, 2019
I can't access my YouTube channel
My channel suddenly disappeared
When I did a research on it I found it, but the profile has changed
This is my YouTube channel link
https://www.youtube.com/channel/UCmiZfUc7lyVyKS6mc77xRxQ/featured
I can log in by emailing my channel in YouTube and Google. But when entering my channel asked me to create a new channel. I was surprised, but I agreed, and I have a new channel without any subscribers and I did not find my original channel.
Please solve my problem
I went to this link
https://myaccount.google.com/
I did not notice any suspicious activity
I did not receive any email that the channel was transferred to anyone else
How can the channel be hijacked without stealing my email?
I can access my email but I can't access my channel
Please help me
I will attach a picture of my channel and a picture of my special email that shows some comments on my videos that prove that this is my channel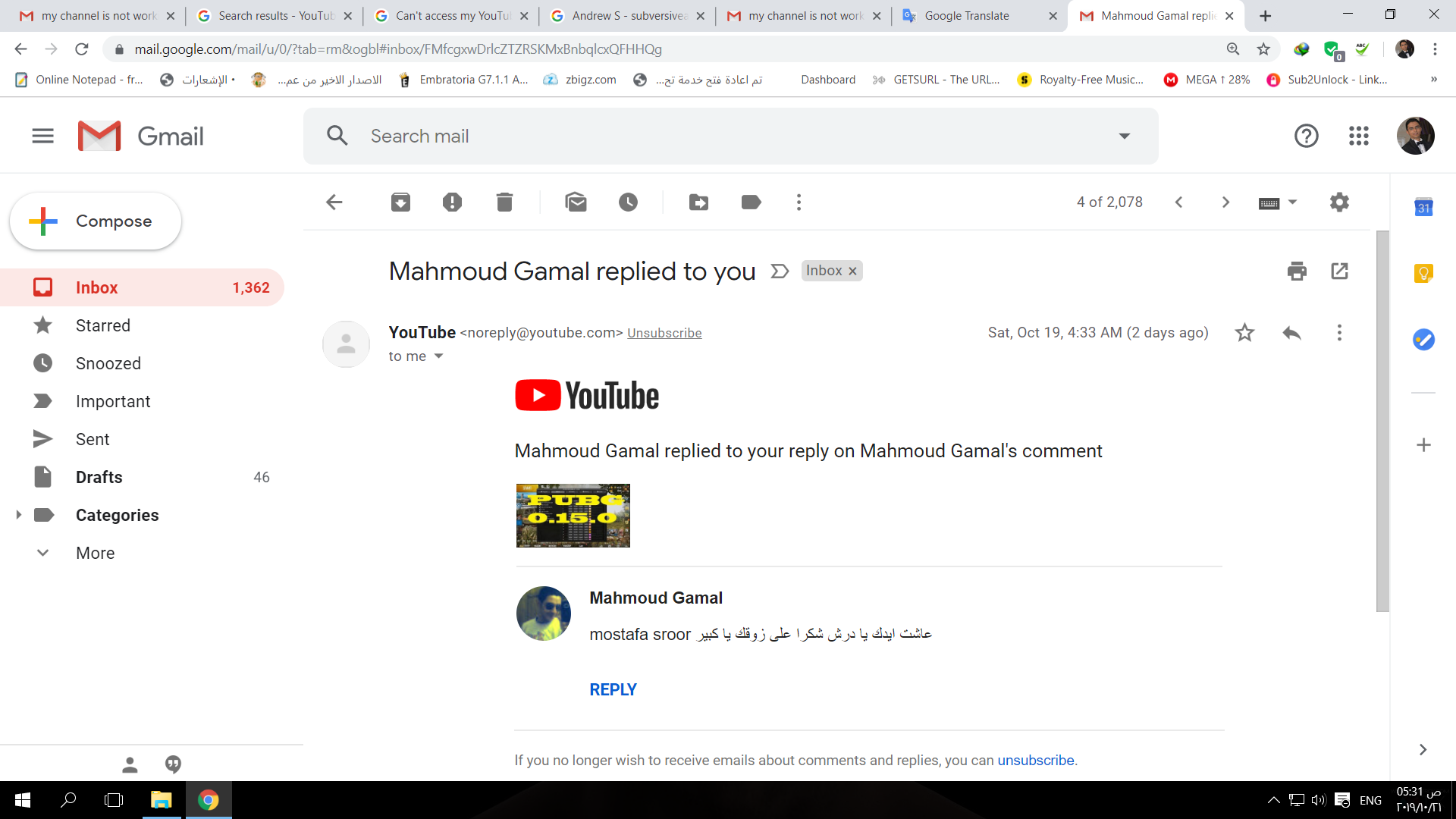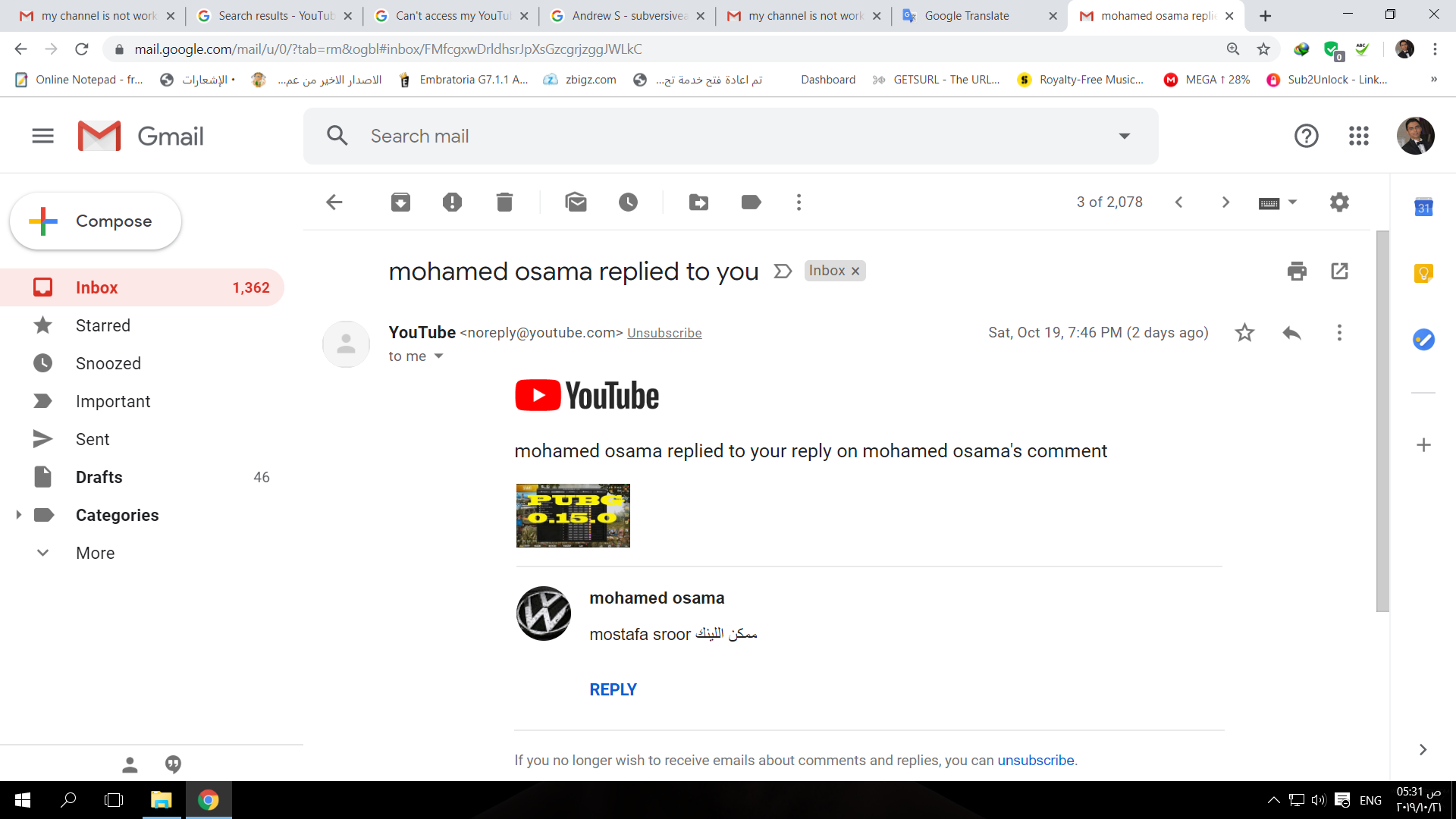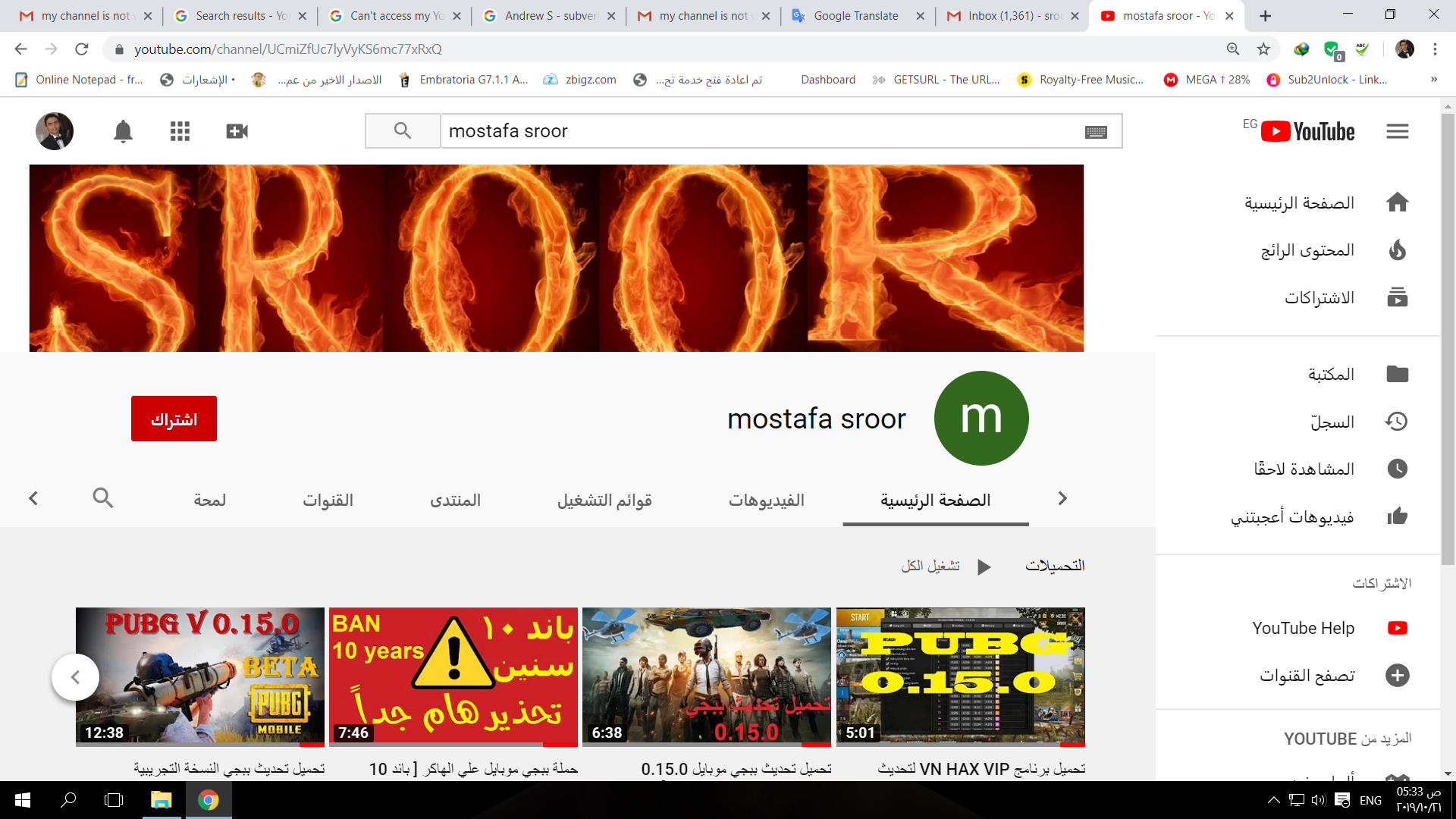 This question is locked and replying has been disabled.
This will remove the reply from the Answers section.
Notifications are off
Your notifications are currently off and you won't receive subscription updates. To turn them on, go to Notifications preferences on your Profile page.
Report abuse
Google takes abuse of its services very seriously. We're committed to dealing with such abuse according to the laws in your country of residence. When you submit a report, we'll investigate it and take the appropriate action. We'll get back to you only if we require additional details or have more information to share.
Go to the Legal Help page to request content changes for legal reasons.