Hey guys, It will be really appreciated if someone can help me on this. I have been experiencing this really wired issue and have been frustrating for month!!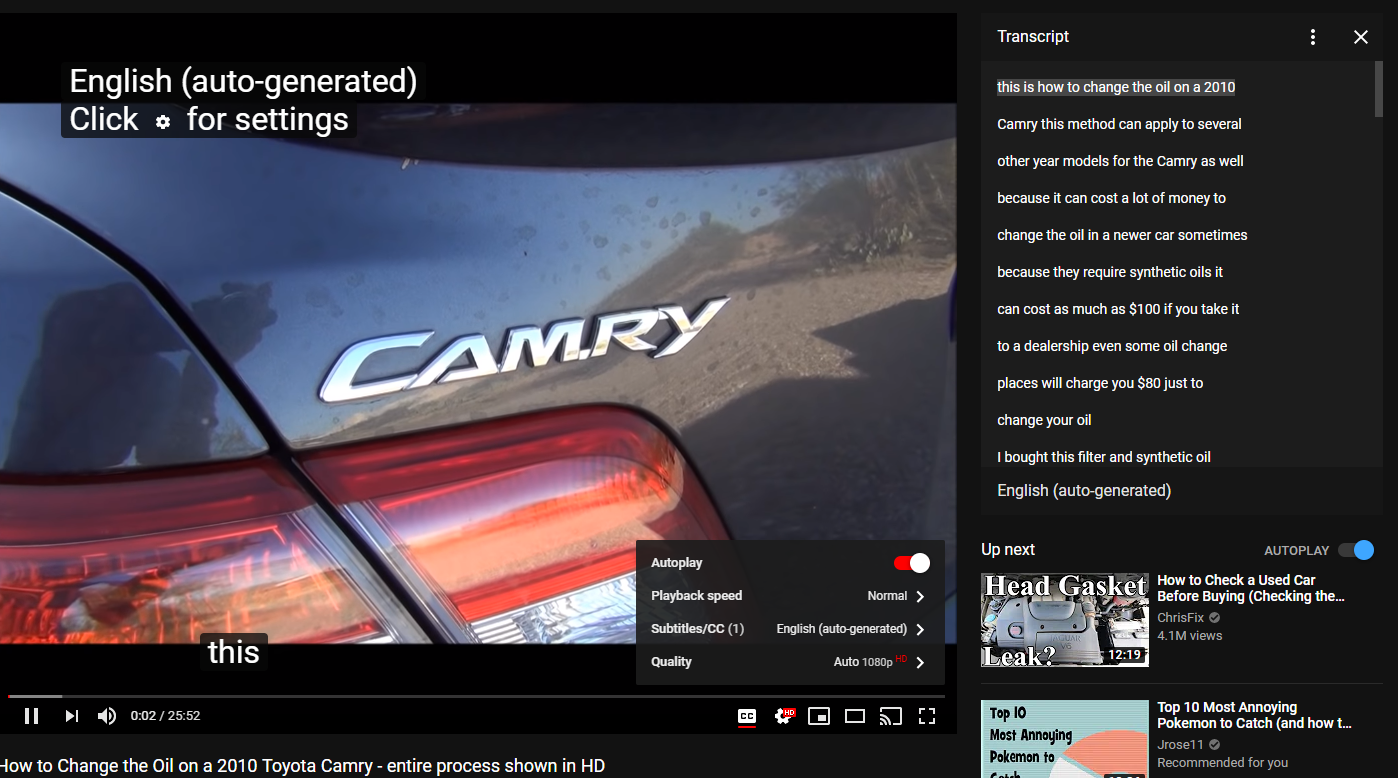 So one day, suddenly on all the video I view, the auto generated subtitles are only showing the first word of all the transcript. The normal subtitles are all fine, just the auto-generated one.
I have tried a lot and for month none of it helped.
1. I tried to totally clean uninstall chrome( also delete my chrome user folder after uninstall it) and reinstall, it's not fixing the problem.
2. I tried to reset my subtitle format, it's not helping. I know it's using the default format since the only first word it shows looks all right.
3. I tried use a different PC, as long as I login to my account to YouTube, the auto-generated subtitle is showing only the first word.
4. I tried let my friend log in to my browser, they can see the auto generated subtitle fine.
It only shows me this issue on my web YouTube when LOGGED-IN.
* If I try my Android, Apple YouTube app, the auto generated subtitles are showing correctly.
* If I log out my account from Youtube on the webpage and go back to the video, it shows correctly.
* If I use incognito mode without log in, it shows correcly. If I log in, then only first word is showing.
* If I use my phone and not use the youtube app but use web browser on my phone, by default it's the mobile view right? So the auto generated title is working correctly even I logged in!!! But when I click show me desktop version, it's showing the first word again!!!
I tried all the above, it tells me:
* I am not blocked by receiving the auto generated title since it's working on my mobile app and also the normal titles are fine.
* It might be some thing wrong with my account at Google end? Since only the web browser YouTube is giving me this error. Funny thing is that it's working properly on my mobile view web browser on my phone.
* The scope looks like is only on web browser desktop view only when my account is logged in.
I have been sad and frustrating all this whole month and never find an solution. Pleeeeese help me!! Any help would be highly appreciated. It's so annoying...Is there a way I can get contact with Youtube developer?
PS: I have also tried click the 3 dots menu, then show open transcript, I can see all the transcript right on the side. but still only first word of the whole is showing on the video :(
Update: Now it becomes more interesting, I have tried different auto generated language like French, Chinese, they are all showing correctly, so only the English auto generated subtitle is not working properly.
Update: I have tried Microsoft Edge, it's giving me the same result but when I try IE, it's showing the English auto generated subtitle correctly!! What the heck?! It could be YouTube is not working correctly on modern browser but why my friend is working properly? Or IE may be old so it won't pick the thing that prevents the English subtitle to show.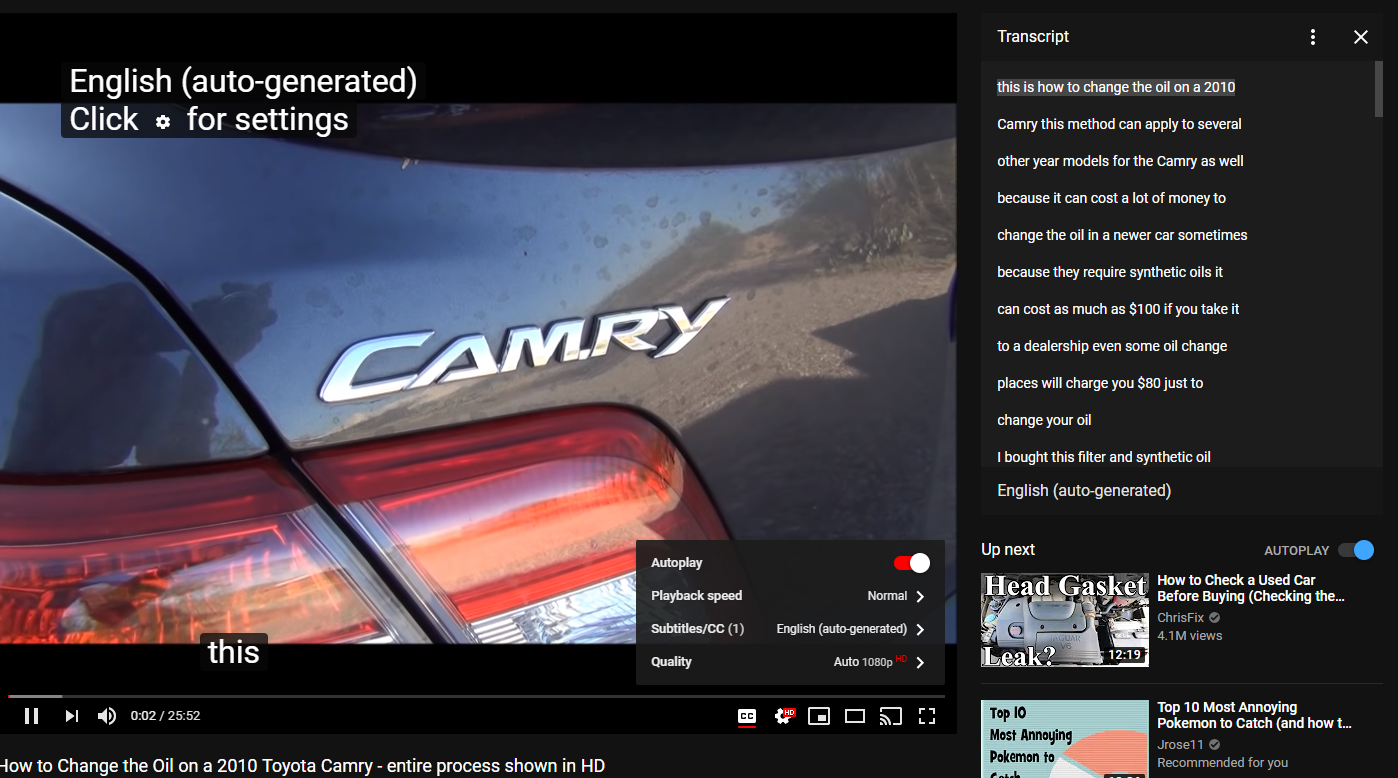 This question is locked and replying has been disabled.
This will remove the reply from the Answers section.
Notifications are off
Your notifications are currently off and you won't receive subscription updates. To turn them on, go to Notifications preferences on your Profile page.
Report abuse
Google takes abuse of its services very seriously. We're committed to dealing with such abuse according to the laws in your country of residence. When you submit a report, we'll investigate it and take the appropriate action. We'll get back to you only if we require additional details or have more information to share.
Go to the Legal Help page to request content changes for legal reasons.