Use a legacy YouTube account (pre-Google YouTube account)
Some older YouTube accounts are not part of a Google Account. This is only possible if the account was created before May 2009 and you haven't signed in to it since 2011. These are called legacy YouTube accounts.
To sign into these legacy accounts, you need to enter your YouTube username (instead of your email address) into the Email field when signing in. Once you sign in, you'll immediately be asked to add your YouTube account to a new or existing Google Account: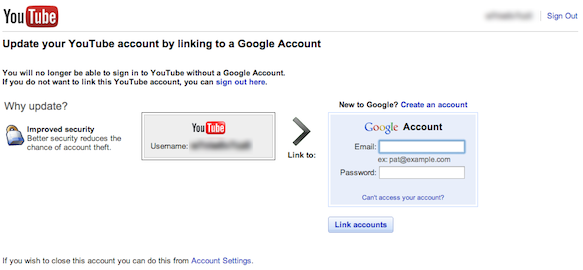 A YouTube account must be part of a Google Account to be used. If you do not want to add your YouTube account to a Google Account, you can also close it by clicking on Account Settings below the form.
If you sign into YouTube with your Google Account but don't have a channel on that account, you can also add your legacy YouTube channel to your Google Account by signing into the account and visiting the claim legacy channel page.