YouTube is one of the largest search engines in the world. Writing descriptions with keywords can help viewers find your videos more easily through search.
Do Titles & Descriptions Still Matter? | Master Class #2 ft. Carina Fragozo
Writing your description
Descriptions tell the YouTube algorithm and your viewers what the video is about. You can think about the description as two parts - what viewers see before clicking "Show more" on desktop or "more" on mobile and what they see after. Consider using the first few lines of your description to describe your video because it's what viewers will see first.
Viewers have to click the link to view the complete description.
The second part of the description can have other info about your channel and links to social networks or your website so that viewers can learn more. You can even create a default description that fills in basic channel information in all of your videos on upload. The description allows a maximum of 5000 characters.

Be sure that each video has a unique description; this makes it easier to find through search, and helps it stand out from similar videos.
Identify 1-2 main words that describe your video and feature them prominently in both your description and title.
Use the Research tab in YouTube Analytics and Google Ads Keyword Planner to identify popular keywords and their synonyms. Including these terms can help you maximize traffic from search.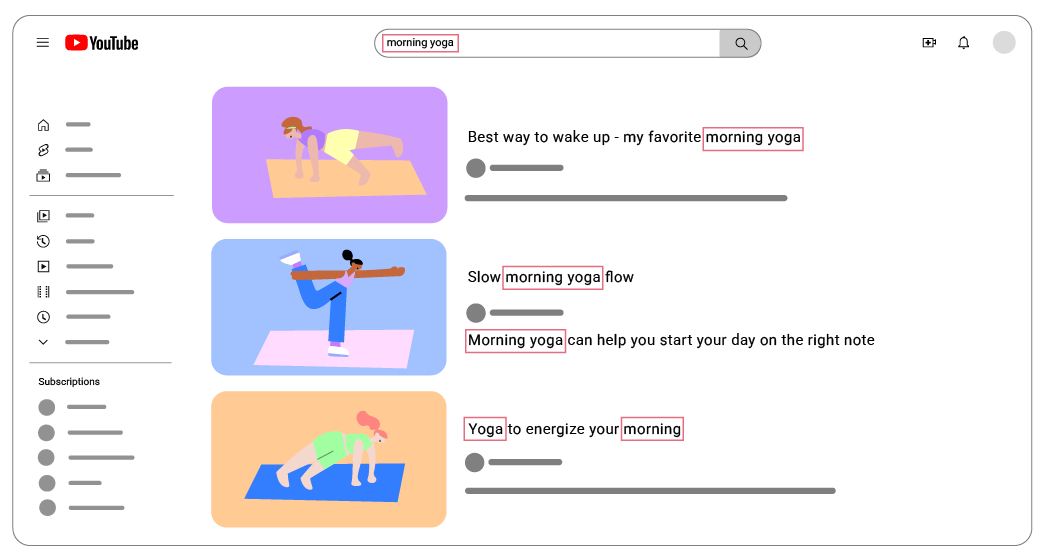 Search terms are matched with the video and the text in the description, helping viewers find your content.
Customize your description
The description field can only display text but you can format it:
bold - Use an asterisk on both sides "*"
italic - Use an underscore on both sides "_"

strikethrough

- Use a hyphen on both sides "-"
You can add interactive features that could help increase views, highlight collaborations, and grow your subscriber base.

Use video chapters to help viewers skip to important parts of longer videos.
Link out to playlists of related videos.
Don't forget to put the http:// prefix in front of all web addresses to make them clickable.
Call out collaborations with credits and mention channels and people that helped you.
Mr. Kate credits their collaborators in their description.
Dive into the data
Help your video show up on YouTube search. In YouTube Analytics, check the 'How viewers find your' report to understand your content reach and engagement. Are some of these words missing from your description? Pretend you're searching for your video, what would you type into the search bar? Having those words in your description could help people find your content more easily.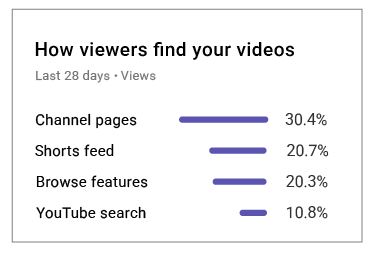 'How viewers find your' reports in analytics will show the most commonly used search terms viewers use to find your content.
We recommend
Fill out the default description text field to display extra info across all of your videos automatically.
Check how your video description appears in YouTube search, on the video's watch page, and on various mobile devices. Does the most important info show up as you want it to?