I am trying to edit the text placement in the cue cards template for data driven creatives. however, when I go in the particular slide in the the swipe-able gallery to edit the text, in the outliner, when I select the "additional text" it doesn't show, but it is visible in the preview on the brower. How should I edit it when its not visible on the stage? I believe this additional text is somehow linked with the "description text", but I'm not sure how.
Can you please explain this? It's like blindly adjusting the text without seeing it and then previewing it in the browser. It's not practical. Please refer to the screenshot.
Appreciate any help.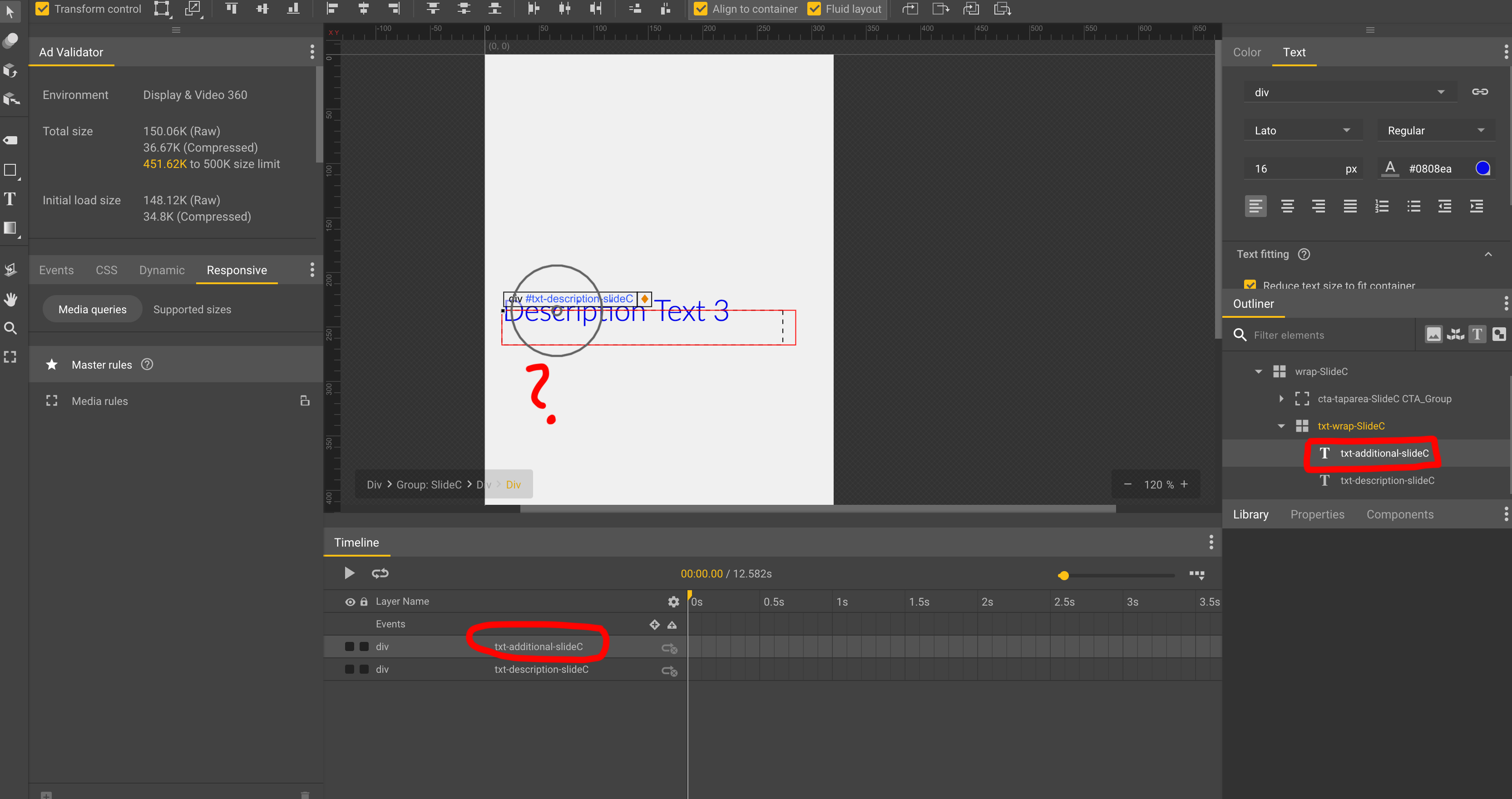 This question is locked and replying has been disabled.
This will remove the reply from the Answers section.
Notifications are off
Your notifications are currently off and you won't receive subscription updates. To turn them on, go to Notifications preferences on your Profile page.
Report abuse
Google takes abuse of its services very seriously. We're committed to dealing with such abuse according to the laws in your country of residence. When you submit a report, we'll investigate it and take the appropriate action. We'll get back to you only if we require additional details or have more information to share.
Go to the Legal Help page to request content changes for legal reasons.