Hi there,
Is it possible to use a dynamic ad template with a static data source? I'm looking to create a simple template that I can easily rotate products by pasting into the data fields.
I have created the following ad
In the preview (attached below) the advert is populated with all the data I require, yet on export it is just a blank file as shown in the link above.
Is there a way I can export it with the data I have created and use it this way - with just one permanent data source.
Hope you can help!
Thanks
Tom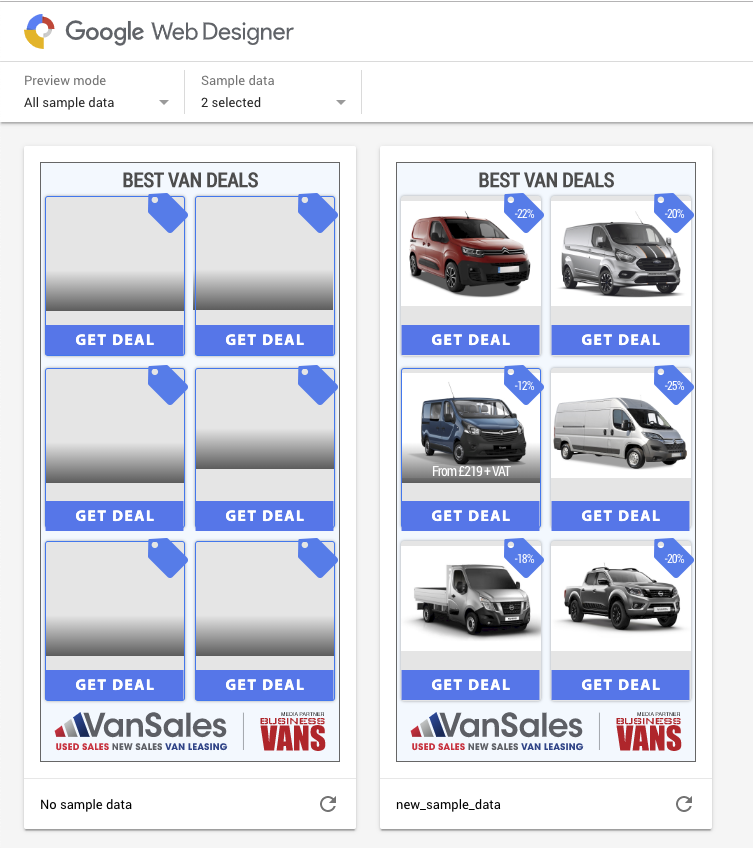 This question is locked and replying has been disabled.
This will remove the reply from the Answers section.
Notifications are off
Your notifications are currently off and you won't receive subscription updates. To turn them on, go to Notifications preferences on your Profile page.
Report abuse
Google takes abuse of its services very seriously. We're committed to dealing with such abuse according to the laws in your country of residence. When you submit a report, we'll investigate it and take the appropriate action. We'll get back to you only if we require additional details or have more information to share.
Go to the Legal Help page to request content changes for legal reasons.