Get stuff done with reminders, alarms, notes & more
You can use apps or tell your watch to do things like take notes, set timers for later, and check your calendar.
Get stuff done with your voice or from an app
Learn how to check your watch's version.
Set reminders, alarms, and timers
Take notes
Check your calendar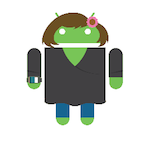 Andrea is an Android expert and author of this help page. Help her improve this article by leaving feedback below.
Was this article helpful?
How can we improve it?