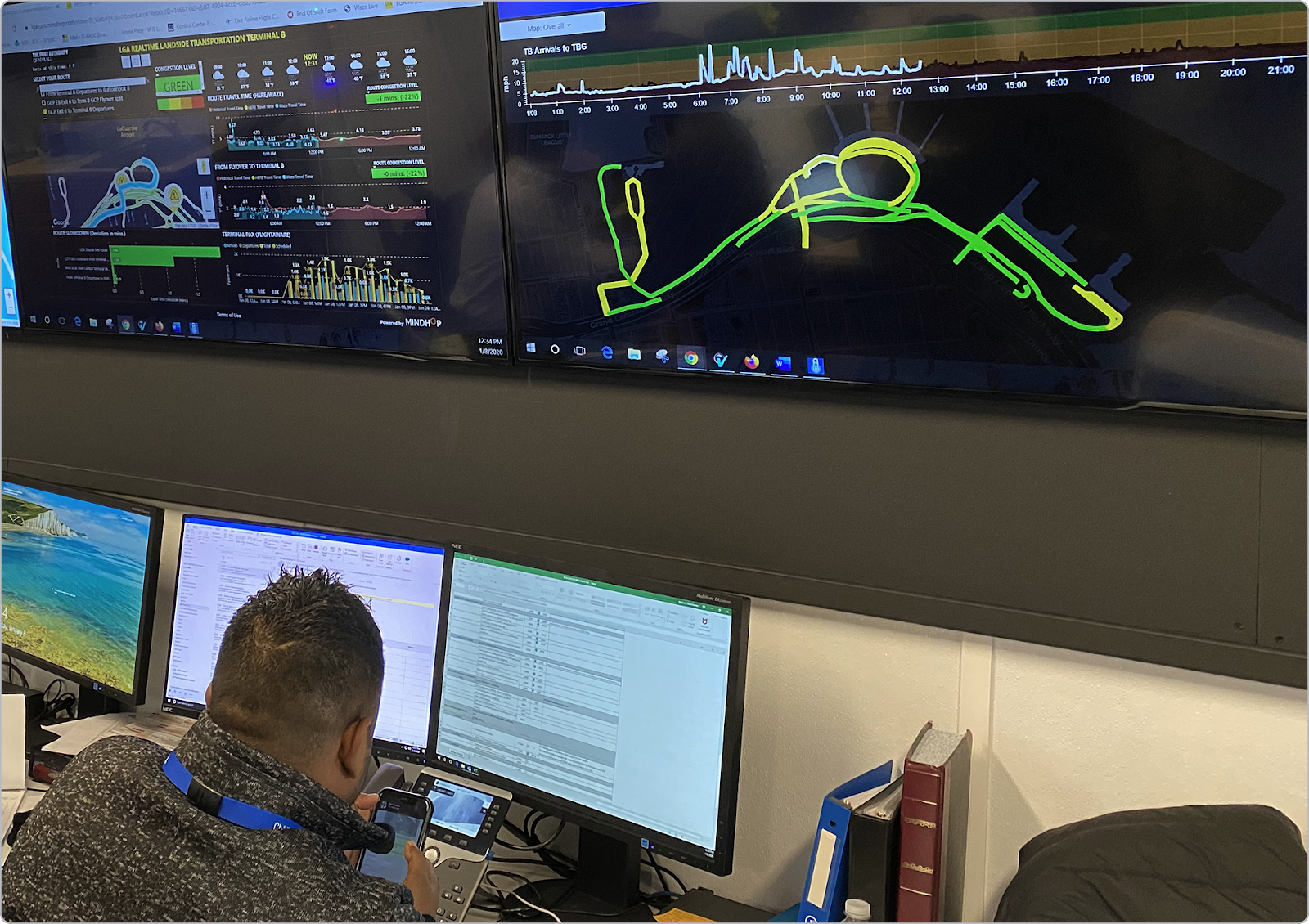 How can I use Waze to help manage traffic in my community?
Whether you already have a traffic management system in place or you're starting with a blank slate, Waze's suite of resources makes it quicker and easier to access the traffic information that's most important to you.
Waze traffic tools help you visualize traffic in your area, monitor conditions along key routes, get push notifications for important changes, and store data for reference over time. You can take advantage of as many or as few of these features as you'd like.
Partners around the globe incorporate Waze data into their traffic management centers. Shown above: Waze data in action at the Port Authority of New York and New Jersey.
Traffic Management Resources Overview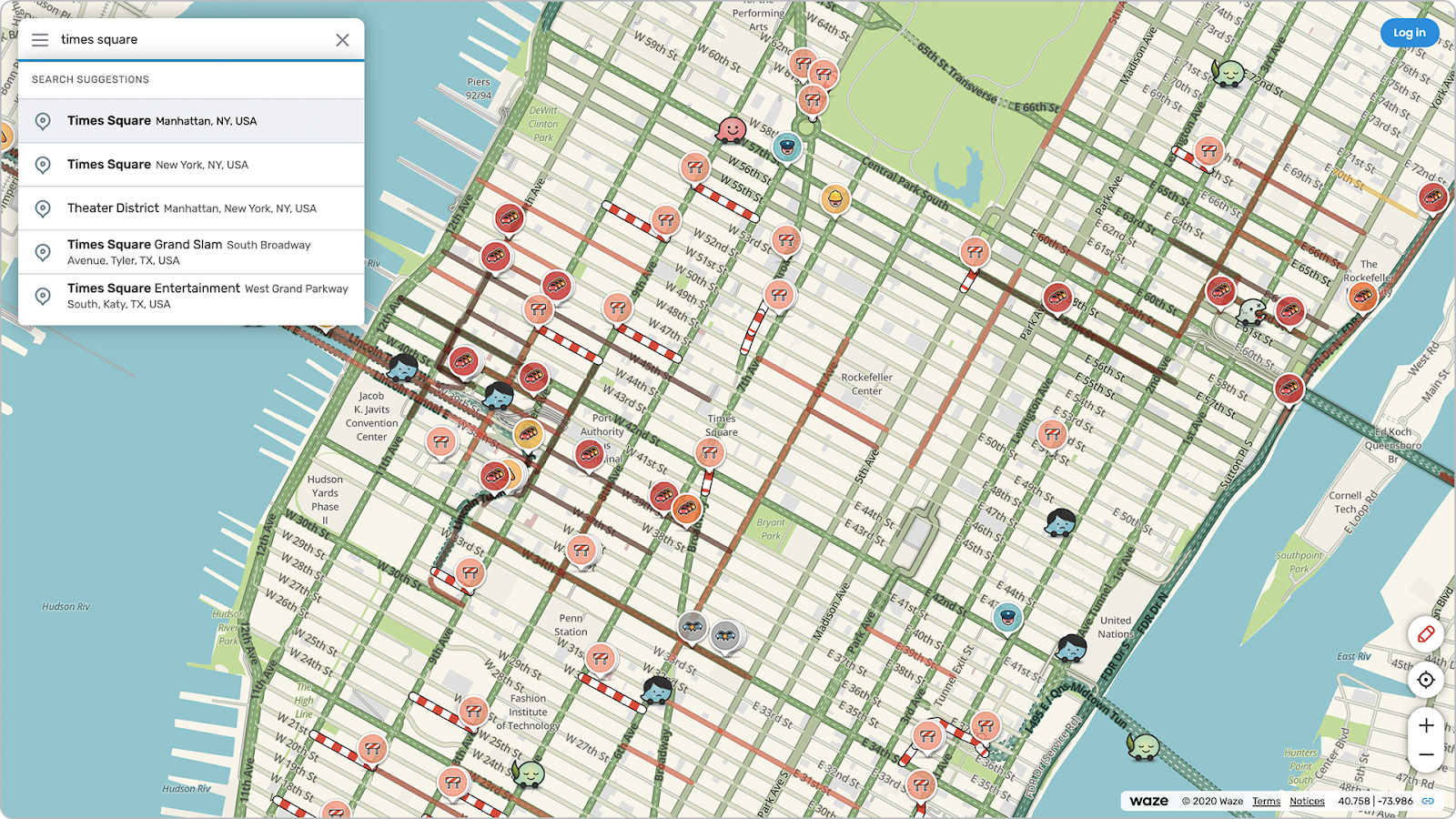 Live Map
Share and report on incidents with live, interactive maps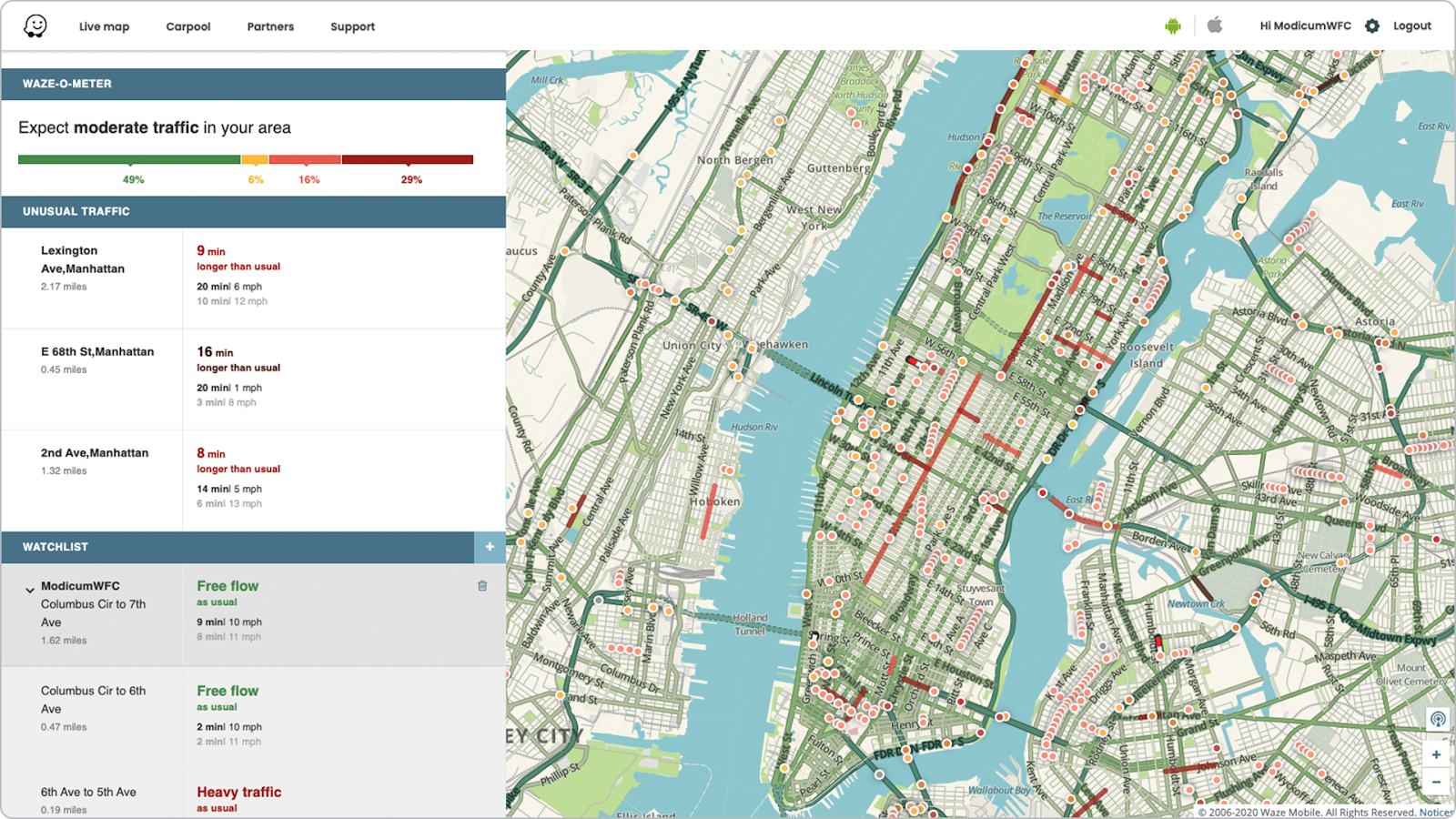 Traffic View
Make traffic management easier with a full suite of monitoring resources
Understanding Waze road segments
Road segments are the foundation of monitoring and managing traffic with Waze. You can see road closures, incidents, and traffic jam data on the Waze map by selecting road segments. Segments are the smallest unit of roadway on the map and are updated by Map Editors, a volunteer community of tens of thousands of Wazers around the globe.
Each road segment has a set of "Road Properties." Properties make it easier to monitor traffic and help drivers better navigate the area.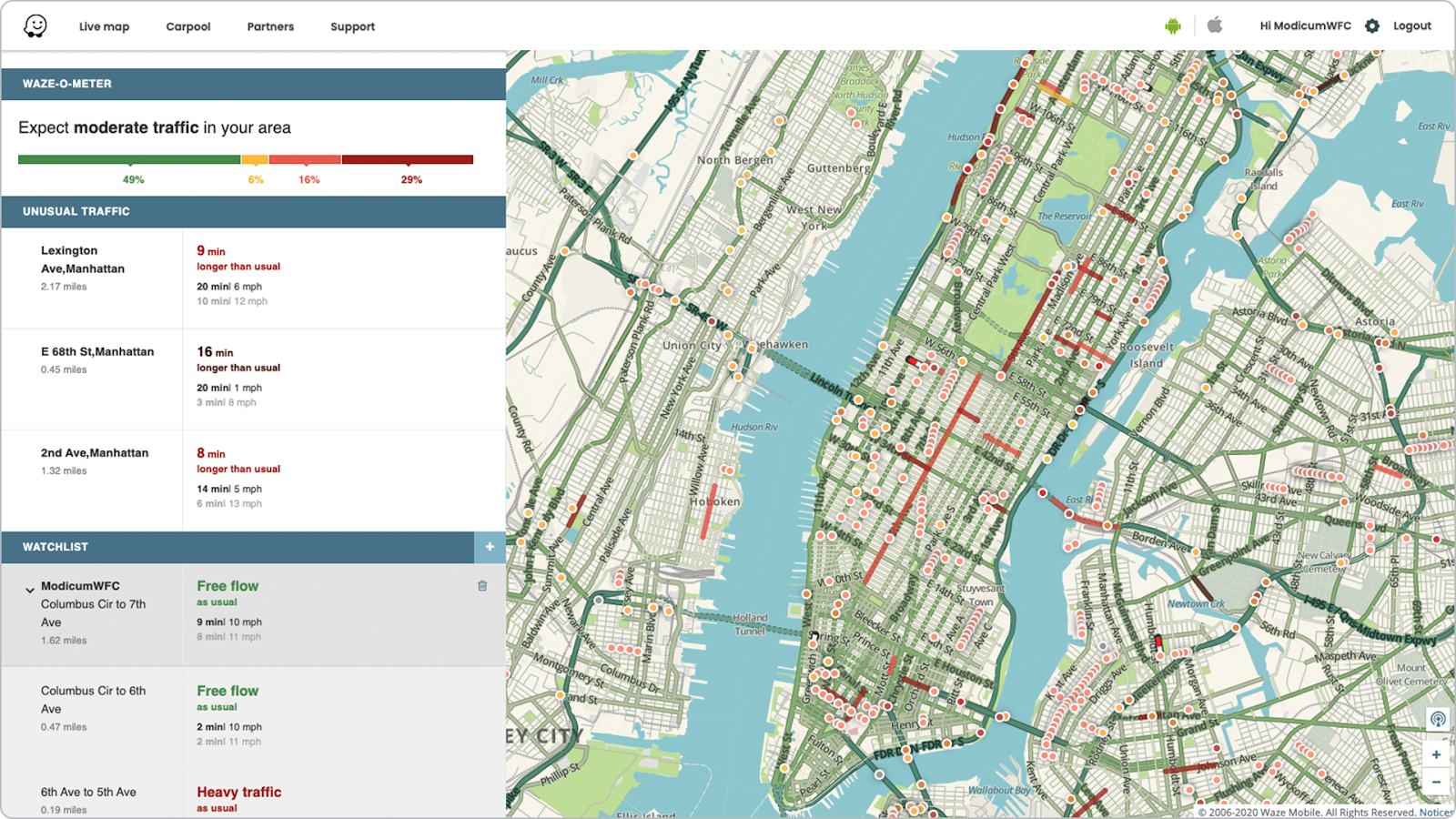 Road Direction
Indicated by black arrows

Labeled one-way, two-way, or unknown
Speed Limit
Shown in either kilometers (km/h) or miles (mp/h)

Estimated by the Waze algorithm and verified by our Map Editing community
Road Elevation
Automatically set to "ground (zero)"

Updated as one road segment passes over another
Live Map
The Waze Live Map lets you search for a location and click on any incident, road closure, or traffic icon to view additional details related to that alert. Alerts on the Live Map are submitted by Waze users, our map editing community, and our Waze Partner Community, including you and your organization. Learn more about incidents in Waze here.
You can keep your community informed of real-time road conditions by embedding the Live Map into your website using an iFrame. You can also embed the Live Map into your internal traffic monitoring system. To embed the Live Map, go to www.waze.com/livemap, and follow these steps: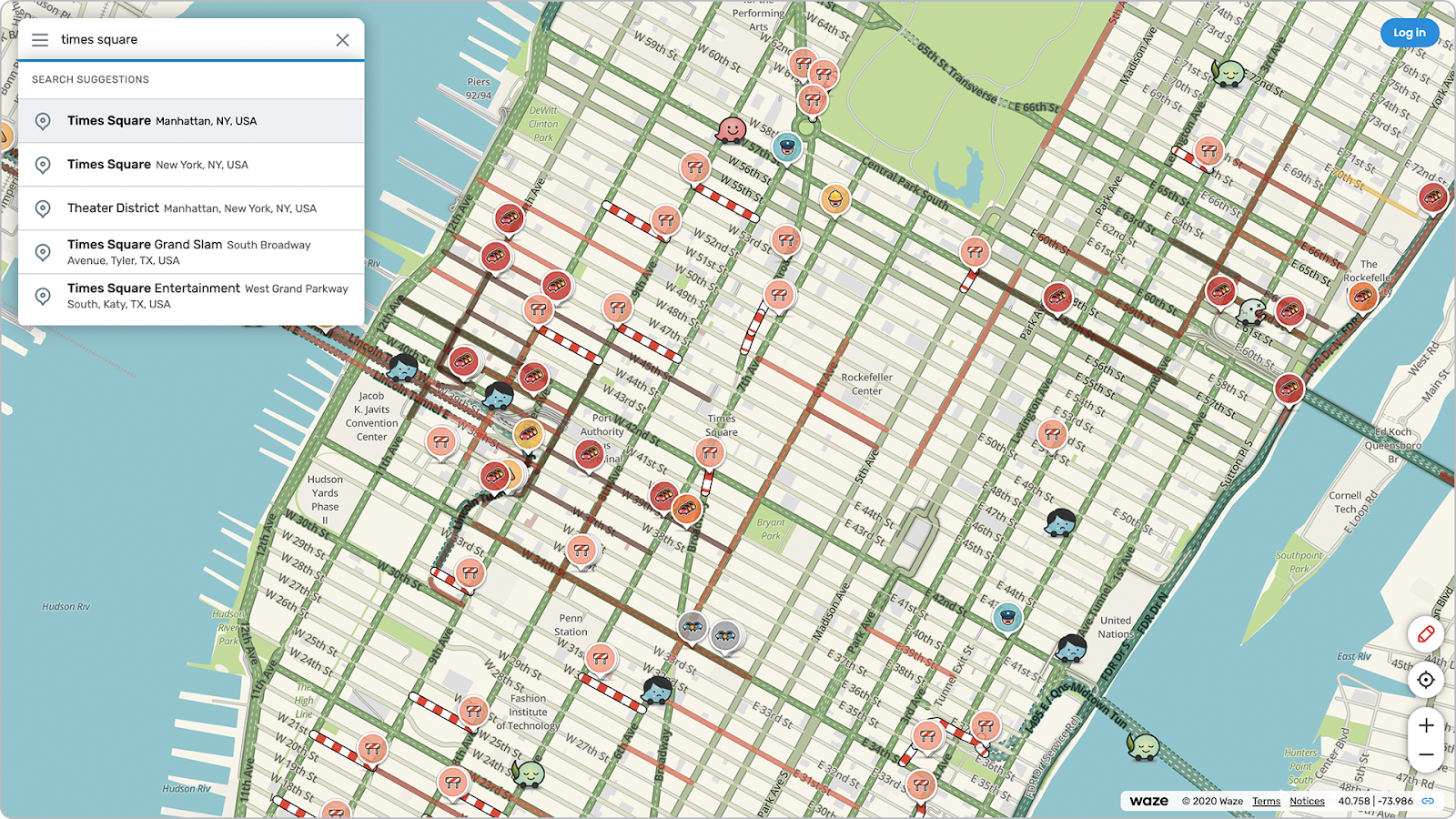 Use the search bar to find the relevant location on the map (i.e. Times Square)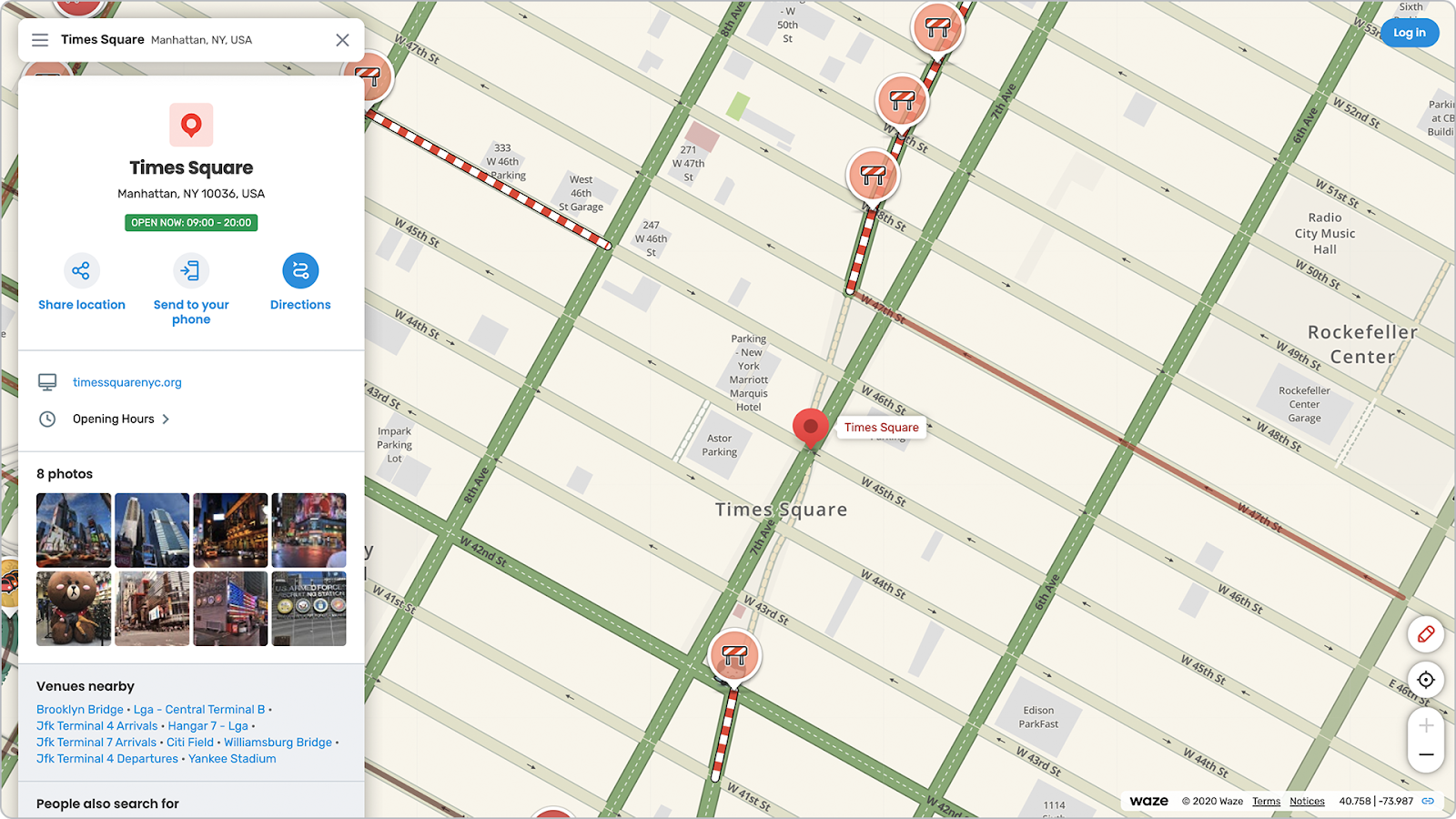 2. Use your mouse or the zoom keys in the bottom right corner to scale the map to the appropriate size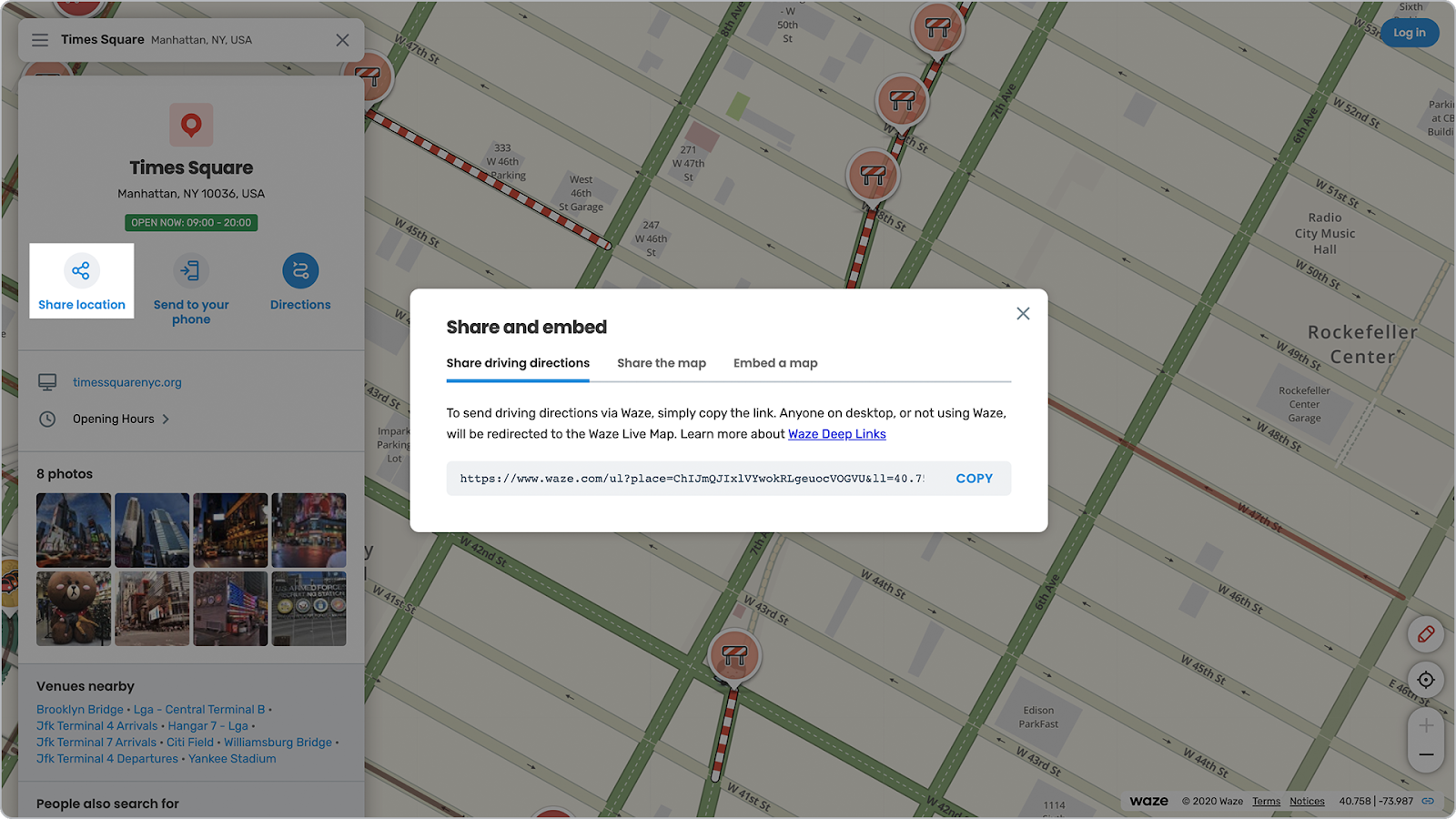 3. Click "Share Location" and then click "Embed a map"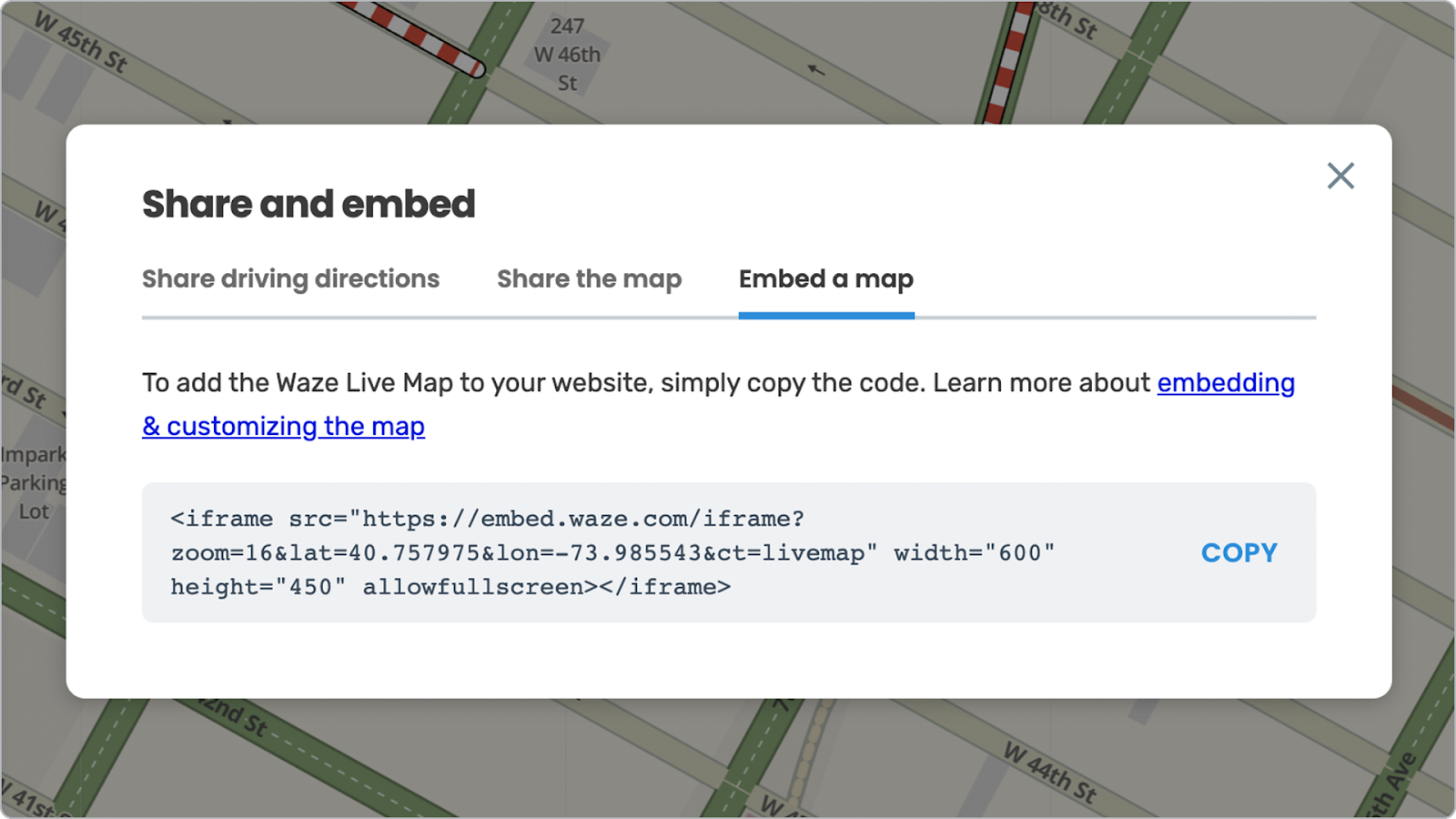 4. Copy the code and add it to your website
For more help embedding a Live Map with iFrame, refer to our "Using the Waze iFrame" guide.
Traffic View
Waze Traffic View houses the Waze-o-Meter, Unusual Traffic Feed, Route Watchlist, and Traffic View Feed, which enable you to see traffic in your community, monitor conditions along key routes, receive timely push alerts, and more. You can also access the Live Map from inside Traffic View. When using Waze Traffic View, remember to hit refresh to see the most up-to-date traffic information.
To request and configure Traffic View for your area, Loglin to the Partner Hub and once you have your polygon(s) approved:
At the top, click Toolbox
Click Traffic View and then click Request access
Follow the instructions to request access (more info here)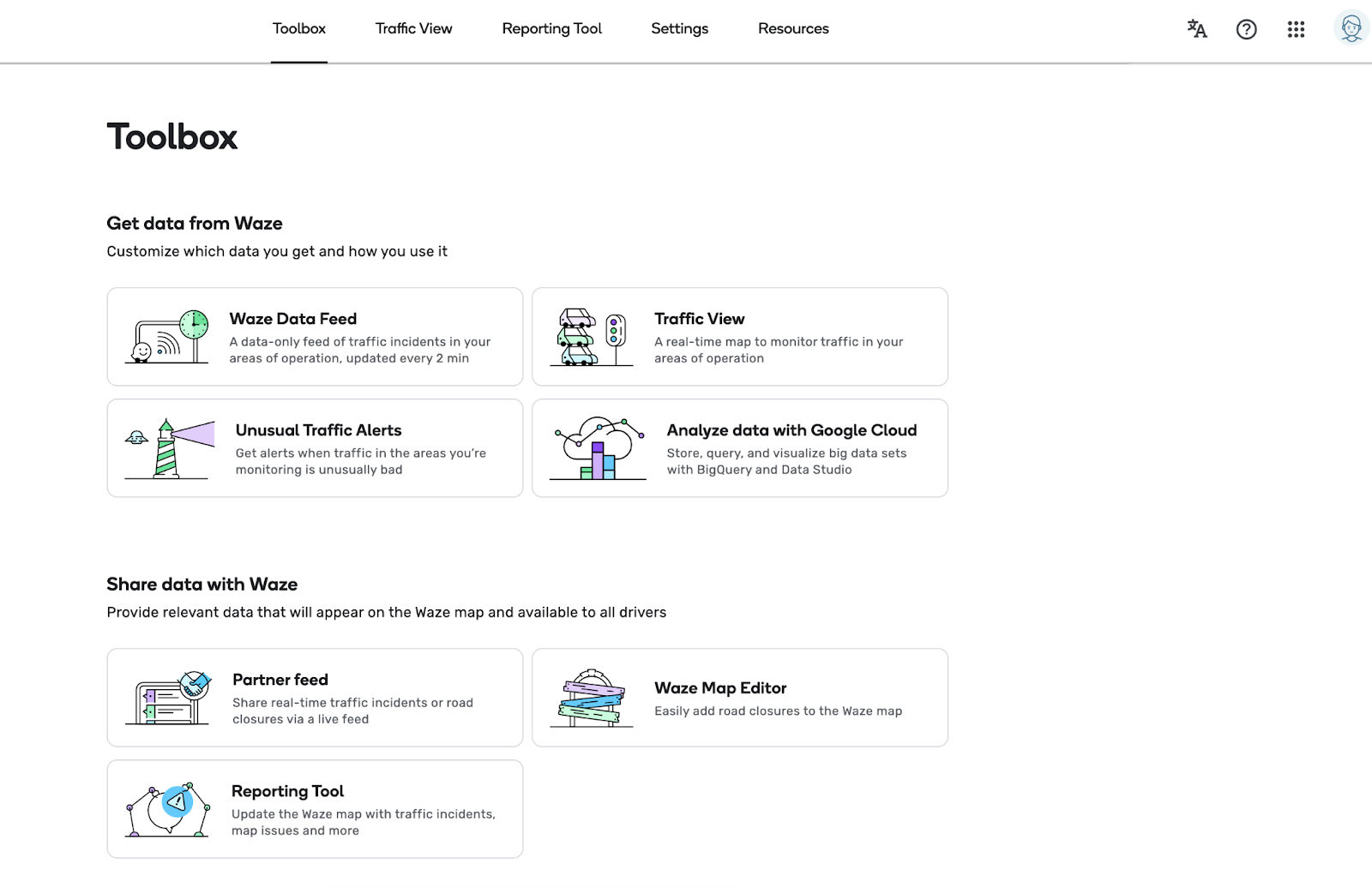 Waze-o-Meter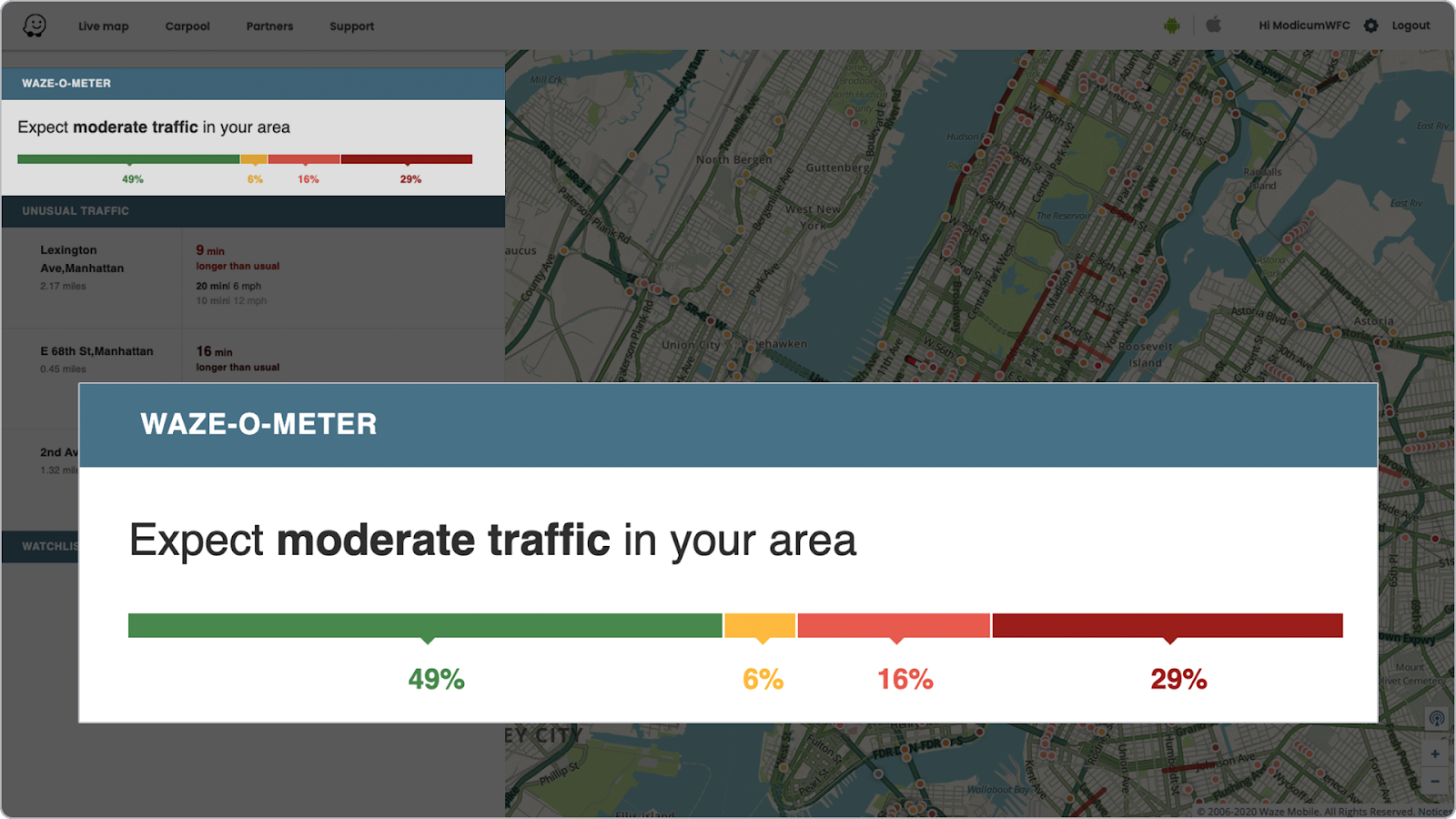 The Waze-o-Meter gives you a categorized snapshot of traffic levels in your selected polygon. Note: the polygons you select in the Traffic View Tool do not have to be the same polygon you have listed in the Partner Hub. You can use this tool to focus in on sub-areas to allow you to see traffic conditions in more detail.
Click any of the colored bars within the Waze-o-Meter to highlight affected sections on the Waze Live Map. The color segments on the Waze-o-Meter categorize the traffic information displayed on the Waze app:
Green | Free Flow: Drivers are able to move at the speed limit

Yellow | Light Traffic: Drivers can still travel at relatively normal speeds, but there is slight congestion

Light Red | Moderate Traffic: Congestion is noticeably building

Red | Heavy Traffic: Drivers are traveling at significantly slower speeds

Dark Red | Bumper to Bumper: Traffic is near standstill
If you have questions about the area covered by your Waze-o-Meter, contact the Waze team.
Unusual Traffic Feed
The Unusual Traffic Feed notifies you when drive times are much longer than expected and provides a link to the best alternate route when available. The feed also shows any notable road closures caused by traffic events, such as road construction.
Route Watchlist
Creating a Route Watchlist enables you to save routes that you frequently monitor, making it quicker and easier to check in on them. To add a route to your Watchlist: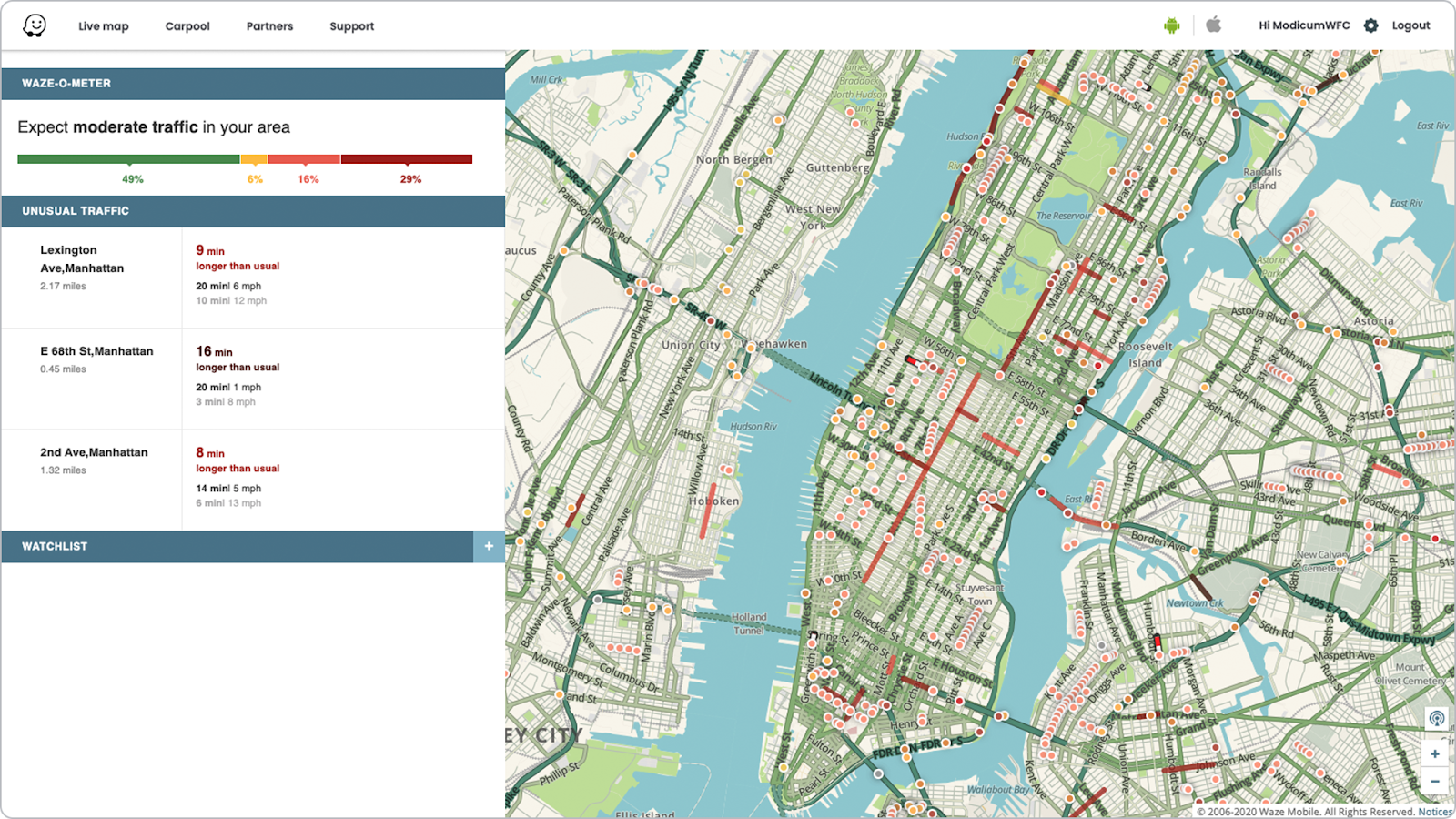 Click "+" on the Watchlist bar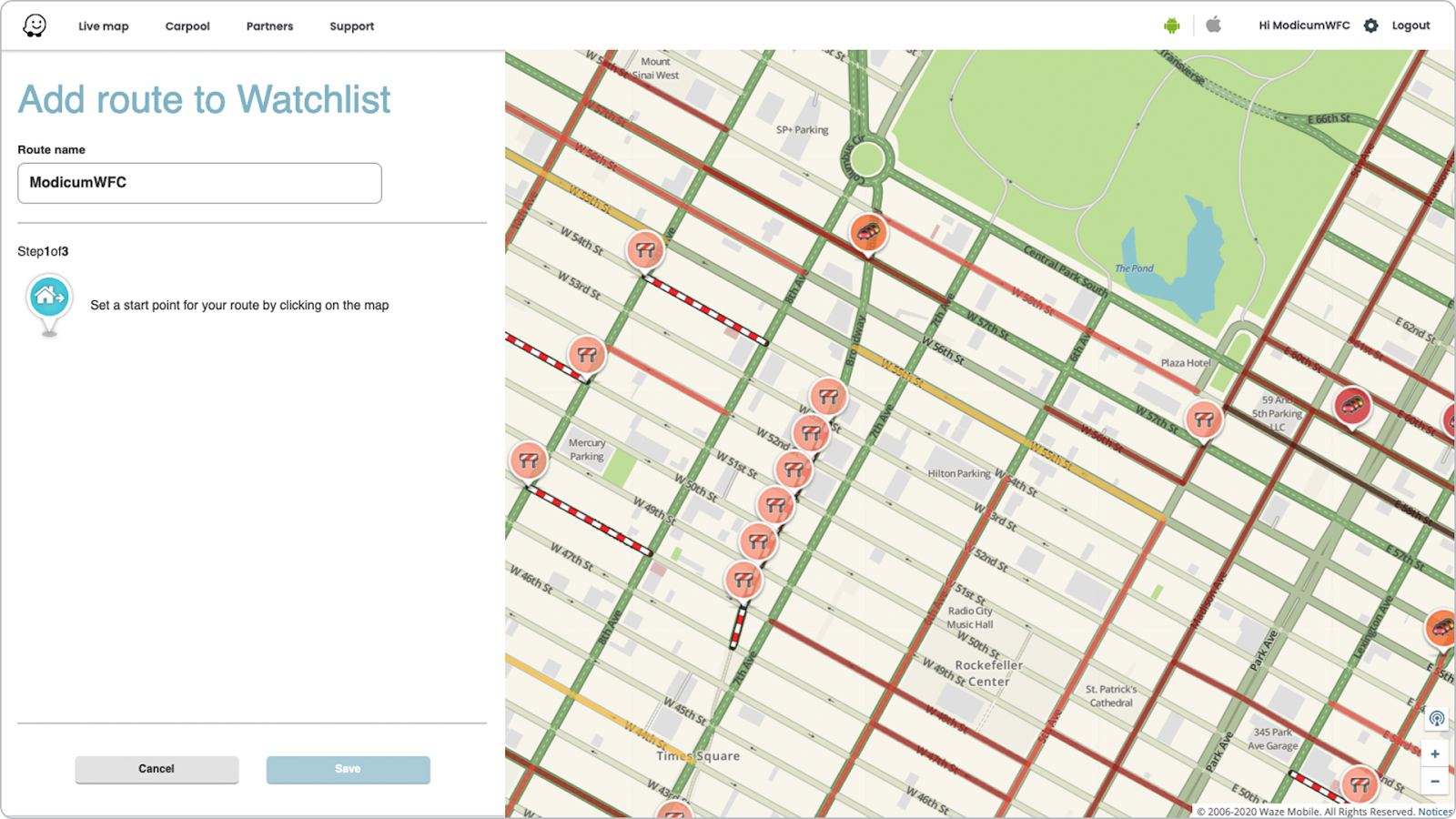 2. Designate a name for your segment under "Route name"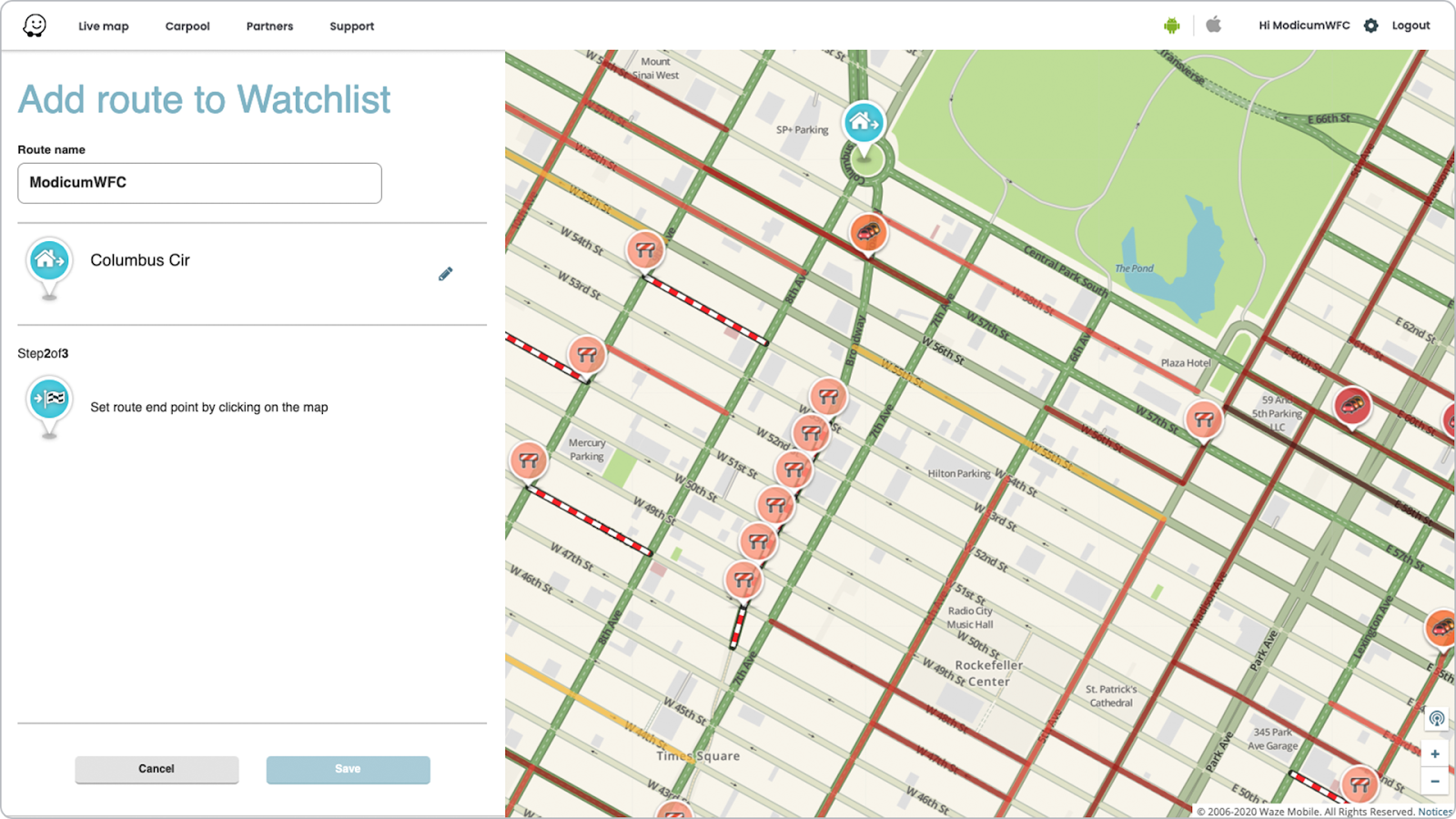 3. Choose the starting point of your route by selecting it on the map, where a 'home' icon will appear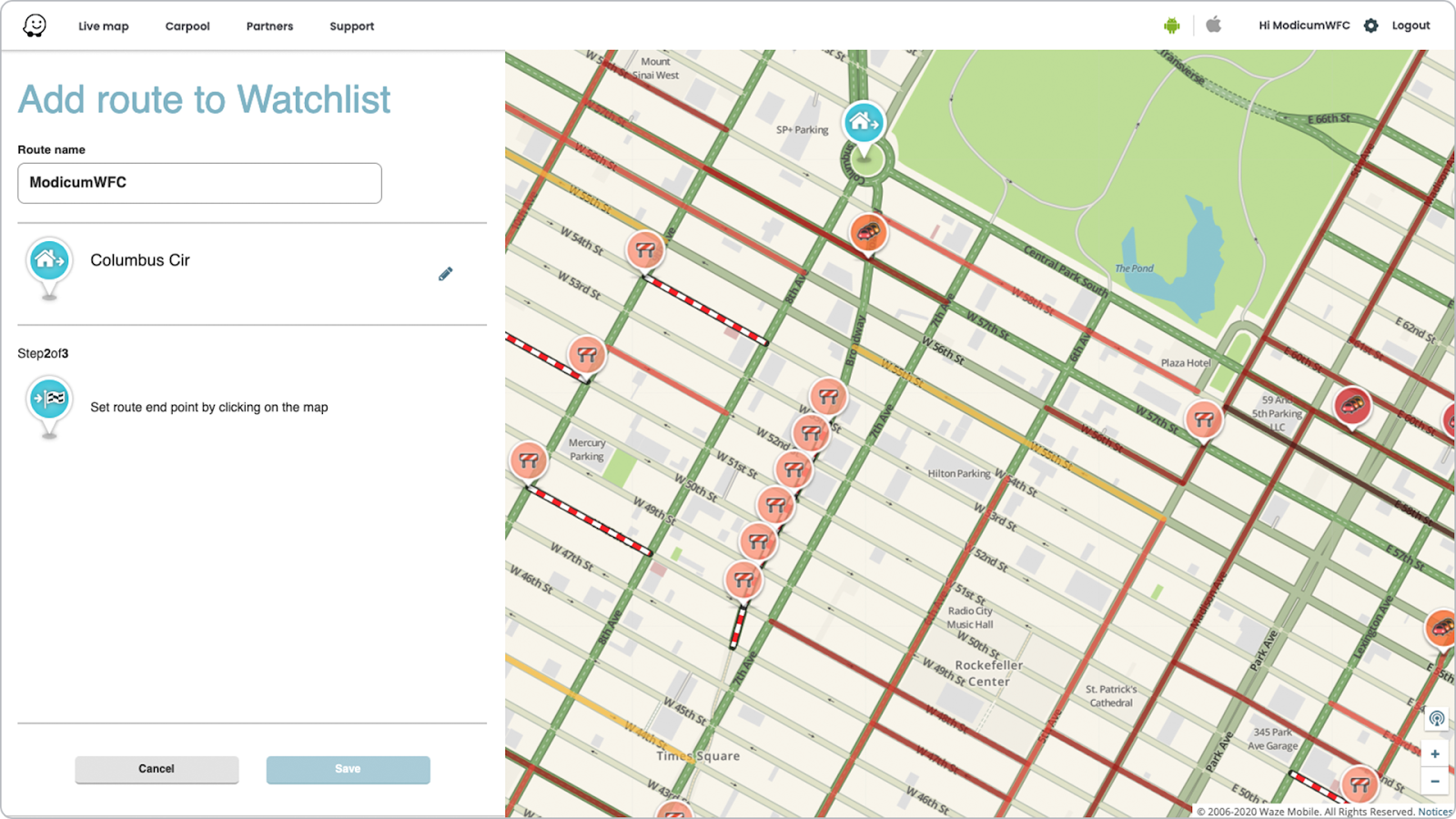 4. Choose the ending point of your route by selecting it on the map, where a 'finish' icon will appear
5. If desired, further customize your route by adding additional pins between your route's starting and ending points
6. Click "Save" and the route will automatically appear on the Watchlist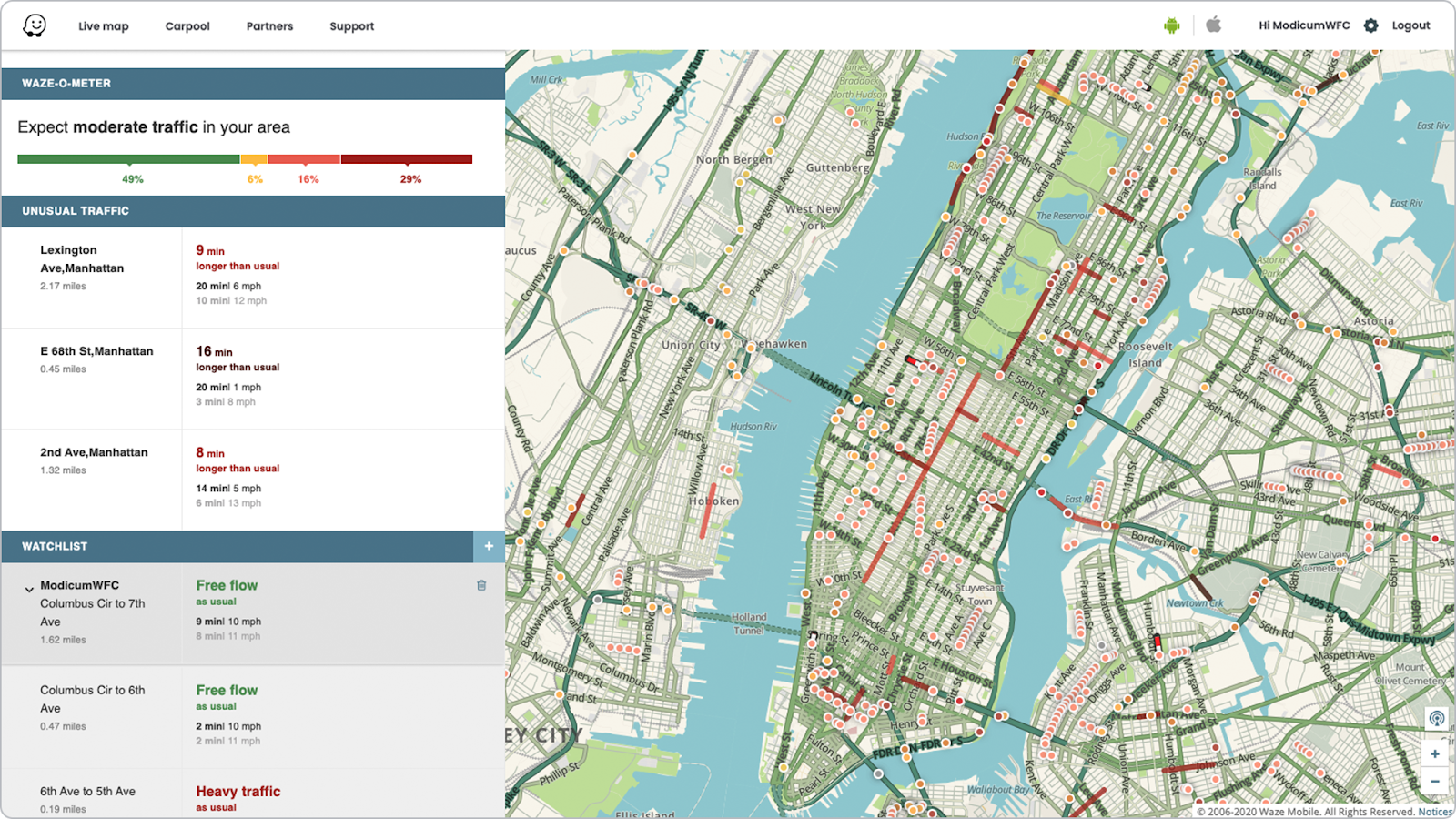 For each individual route you add to your Watchlist, you can view the current estimated drive time in black and the historical average drive time in gray.
To make changes to a route, you'll need to delete the existing record and create a new one. To delete a route, select it from your Watchlist and click the trash bin icon.
Traffic View Feed
The Waze Traffic View Feed allows you to view real-time traffic information and store data over time for analysis. For example, you could assess the effectiveness of traffic plans for holiday weekend traffic or a new bike lane or bus route by comparing historical and current data. Even if you already have a well-established traffic management system, the Traffic View Feed can provide a valuable additional layer of data.
The Traffic View Feed provides raw data associated with the polygons and Watchlist routes listed in your Waze Traffic View. This is different from the Waze Data Feed, which provides this data for your entire polygon.
The Traffic View Feed includes the following data types:
General traffic information: Routes and ETAs for your Traffic View

Irregularities (also called Unusual Traffic): Incidents, road closures, and traffic jams that affect an exceptionally large number of users

Waze user-generated reports: Incidents like crashes, roadkill, and hazards related to an individual roadway event
Any changes you make to your Traffic View are automatically reflected in the Traffic View Feed. For technical documentation about the Traffic View Feed, please refer to this document.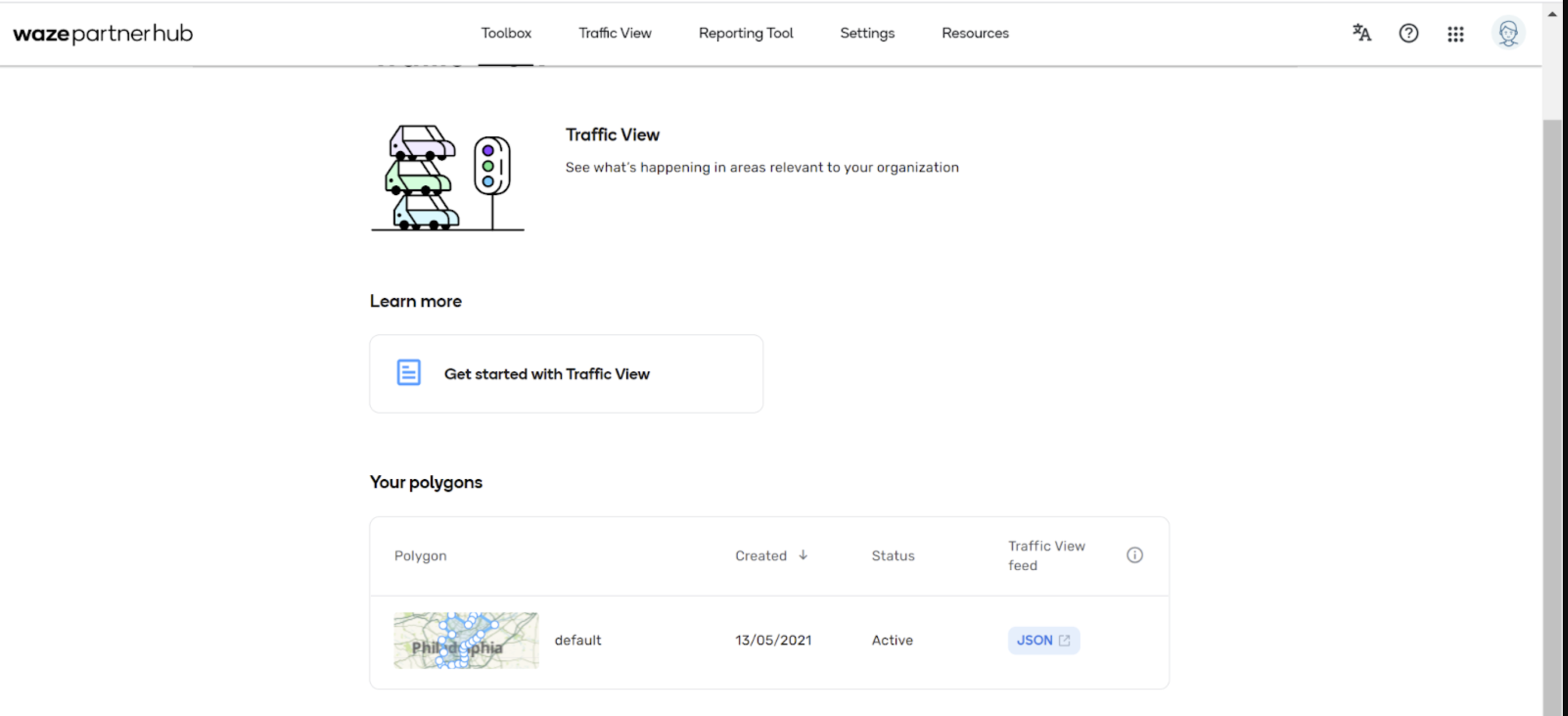 Once your Traffic View is approved, you can access your traffic view feed JSON file by clicking Traffic View in the Tool Box. Keep in mind that you can only request data feeds for your current Traffic View polygons.
Additional Resources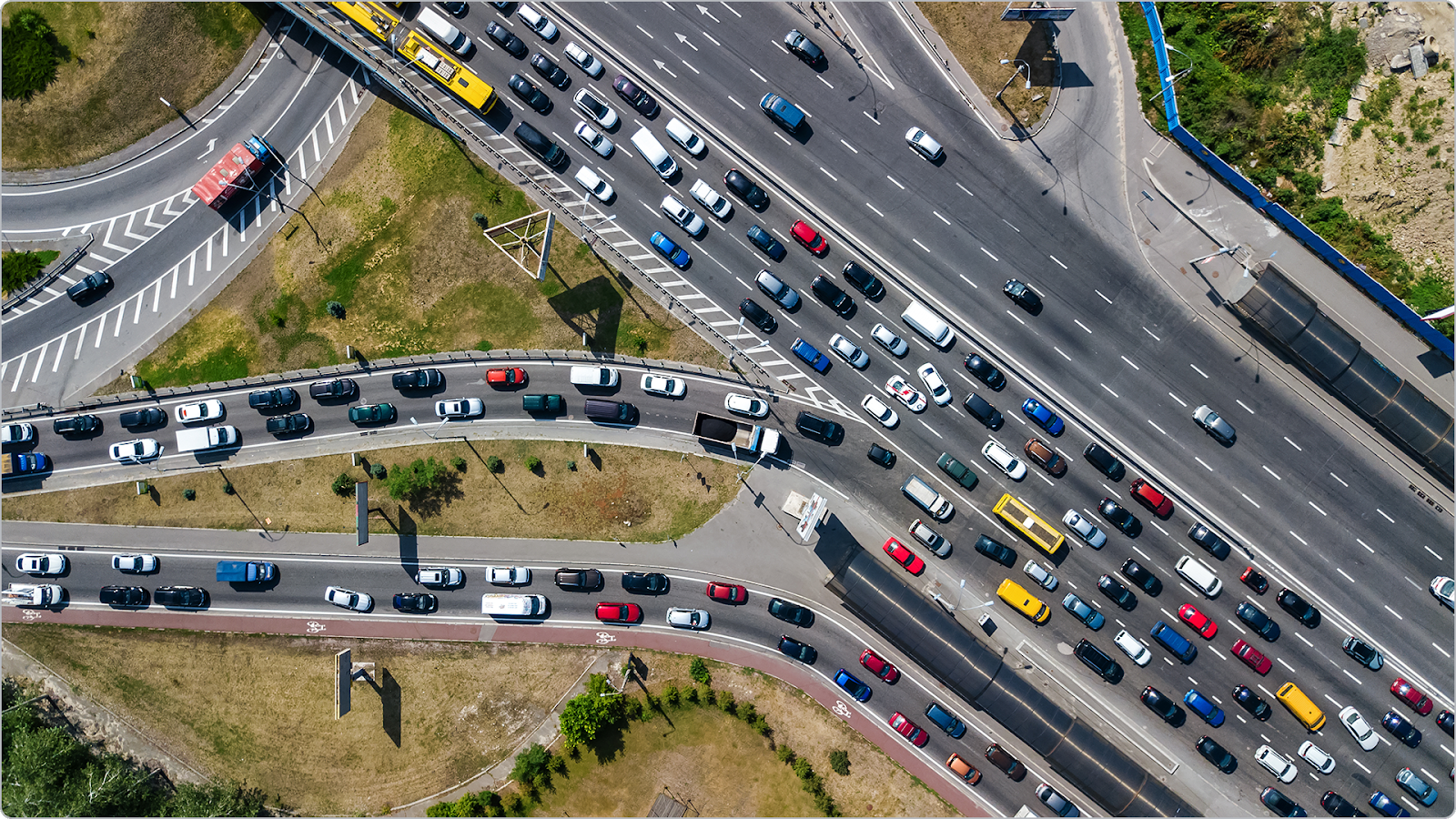 Follow the links below for additional resources and reach out to your local Map Editor or fill out this form for more help.
What are Map Editors: They are a team of volunteers that make sure the Waze map is accurate and up-to-date for our drivers.
If, as a user, you have reported a missing road or an incorrect turn, you've probably communicated with one of our volunteer map editors. They make over 53M map edits every month!
Map Editors also help our Waze for Cities partners in updating local maps for Traffic Events and adding road closures.