You can purchase Google Nest and Google Home devices from the Google Store or an authorized reseller, depending on the device and country.
To see only devices that can be purchased from the Google Store, check the list of devices available from the Google Store.
Note: Devices may not be in stock in all listed countries or from all authorized retailers at any given time. If an item is out of stock, join the device's waitlist on the Google Store to be notified as soon as it's available for purchase.
Home & Entertainment
Google Nest Hub Max
Australia, Canada, France, Japan, United Kingdom, United States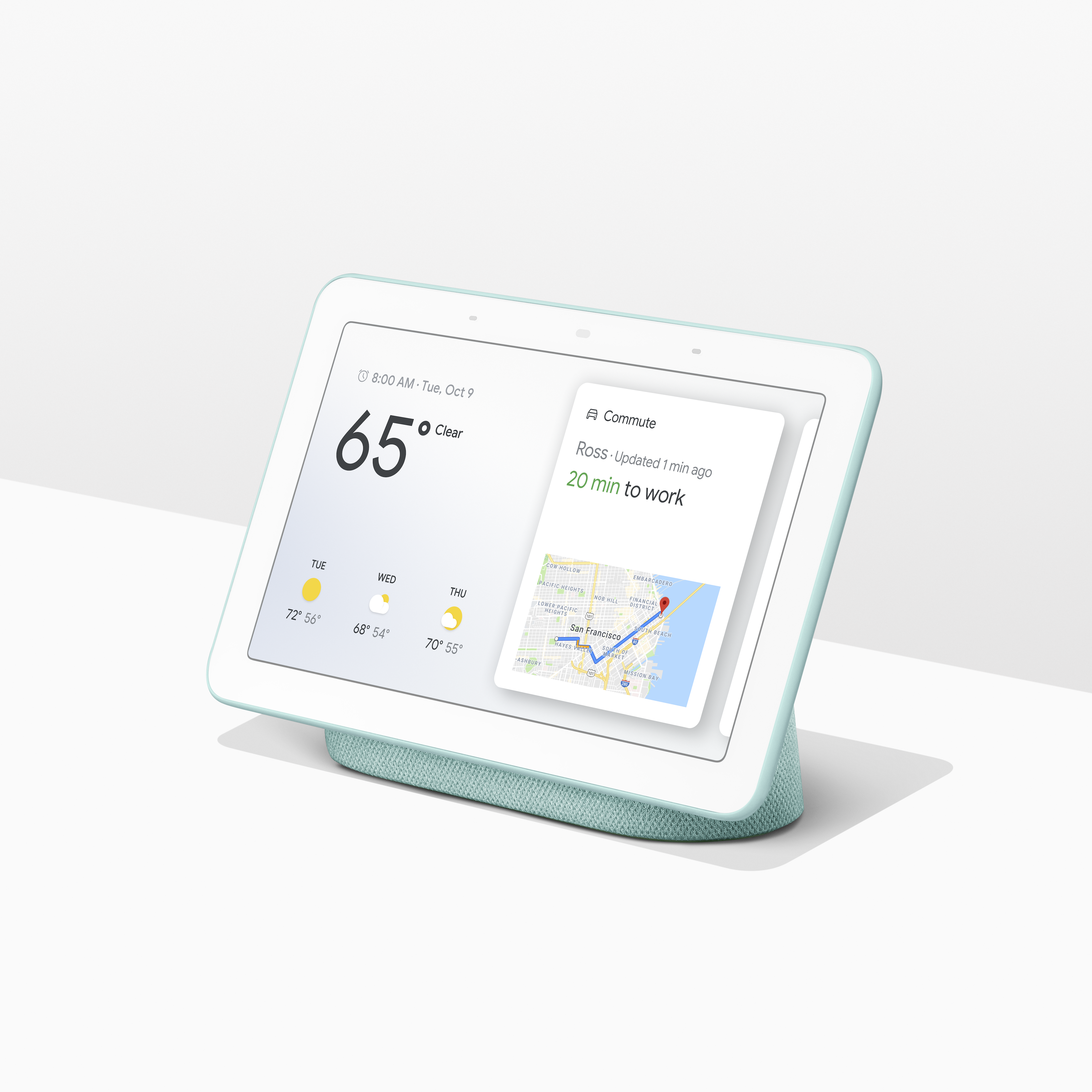 Google Nest Hub
Australia, Austria, Belgium, Canada, Denmark, France, Germany, India, Italy, Japan, Netherlands, Norway, Singapore, Spain, Sweden, Switzerland, United Kingdom, United States

Google Home Max
Australia, Canada, France, Germany, United Kingdom, United States
Google Nest Mini (2nd generation)
Australia, Austria, Belgium, Brazil, Canada, Denmark, France, Germany, India, Indonesia, Ireland, Italy, Japan, Netherlands, Norway, Singapore, Spain, Sweden, Switzerland, Taiwan, United Kingdom, United States
Google Home Mini (1st generation)
Australia, Austria, Canada, Chile, Colombia, Denmark, France, Germany, India, Ireland, Italy, Japan, Mexico, Netherlands, Norway, Peru, Singapore, South Korea, Spain, Sweden, United Kingdom, United States
Google Home
Australia, Austria, Canada, Denmark, France, Germany, India, Ireland, Italy, Japan, Mexico, Netherlands, Norway, Singapore, South Korea, Spain, Sweden, United Kingdom, United States
Google Nest Wifi Router
Australia, Canada, France, Germany, Japan, Singapore, United Kingdom, United States (except Puerto Rico)
Google Nest Wifi Point
Australia, Canada, France, Germany, Japan, Singapore, United Kingdom, United States (except Puerto Rico)
Google Wifi
Australia, Austria, Belgium, Canada, Denmark, Finland, France, Germany, Hong Kong, Ireland, Italy, Japan, Netherlands, New Zealand, Norway, Philippines, Portugal, Singapore, Spain, Sweden, Switzerland, United Kingdom, United States
Nest x Yale Lock with Google Nest connect
Canada, United States (except Puerto Rico)
Google Nest Hello
Austria, Belgium, Canada, Denmark, Finland, France, Netherlands, Norway, Germany, Ireland, Italy, Spain, Sweden, Switzerland, United Kingdom, United States (except Puerto Rico)

Google Nest Learning Thermostat, 3rd generation
Belgium, Canada, France, Ireland, Italy, Mexico, Netherlands, Spain, United Arab Emirates, United Kingdom, United States (except Puerto Rico)
Google Nest Temperature Sensor
Canada, United States (except Puerto Rico)
Google Nest Thermostat E
Belgium, Canada, France, Ireland, Italy, Netherlands, Spain, United Kingdom, United States (except Puerto Rico)
Google Nest Secure Alarm System
United States (except Puerto Rico)
Nest Aware
Australia, Austria, Belgium, Canada, Denmark, Finland, France, Germany, Ireland, Italy, Mexico, Netherlands, New Zealand, Norway, Spain, Sweden, Switzerland, United Kingdom, United States (except Puerto Rico)
Google Nest Protect (2nd generation)
Australia, Austria, Belgium, Canada, Denmark, Finland, France, Germany, Ireland, Italy, Mexico, Norway, Netherlands, New Zealand, Spain, Sweden, Switzerland, United Kingdom, United States (except Puerto Rico)
Google Nest Connect
United States (except Puerto Rico)
Google Nest Cam IQ Outdoor
Austria, Canada, Belgium, Denmark, Finland, France, Germany, Ireland, Italy, Netherlands, Norway, Spain, Sweden, Switzerland, United Kingdom, United States (except Puerto Rico)
Google Nest Cam IQ Indoor
Australia, Austria, Belgium, Canada, Denmark, Finland, France, Germany, Ireland, Italy, Mexico, Norway, Netherlands, New Zealand, Spain, Sweden, Switzerland, United Kingdom, United States (except Puerto Rico)
Google Nest Cam Indoor
Australia, Austria, Belgium, Canada, Denmark, Finland, France, Germany, Ireland, Italy, Mexico, Norway, Netherlands, New Zealand, Spain, Sweden, Switzerland, United Kingdom, United States (except Puerto Rico)
Google Nest Cam Outdoor
Austria, Canada, Belgium, Denmark, Finland, France, Germany, Ireland, Italy, Netherlands, New Zealand, Norway, Spain, Sweden, Switzerland, United Kingdom, United States (except Puerto Rico)
Chromecast (3rd generation)
Australia, Canada, Denmark, Finland, Japan, Netherlands, New Zealand, Norway, Singapore, South Korea, Sweden, France, Germany, India, Italy, Mexico, Spain, United Kingdom, United States

Chromecast (2nd generation)
Austria, Belgium, Brazil, Ireland, Hong Kong, Indonesia, South Korea, Malaysia, Philippines, Portugal, Switzerland, Taiwan, Thailand
Chromecast Ultra
Australia, Austria, Canada, Denmark, Finland, France, Germany, Hong Kong, Indonesia, Ireland, Italy, Japan, Netherlands, New Zealand, Norway, Spain, Sweden, United Kingdom, United States