Meet our Top Contributors
Top Contributors are Google users who volunteer their time to help others with questions and troubleshooting issues—you may have even met a few of them in the
Google and Your Business Forum
. We wanted to introduce you to the Places TCs, and tell you a little bit about them. Say hello next time you see them around!
You can learn more about how to become a Top Contributor in the Google Groups Help Center.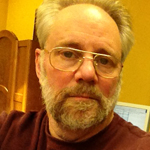 Mike Blumenthal
Forum Nickname: mblumenthal
Mike has been involved with offering web services since 1995. Prior to specializing in web design and search consulting in 2001, Mike was a principal in a family owned and operated retail business for more than 30 years. Like all small business owners attempting to market to a fragmented clientele, he was continually frustrated by the barriers & costs imposed by the advertising options available. Shortly after Google Maps was released in 2004, he threw out his nine Yellow Page books and started focusing on Local Search. During the week, you can find him at his blog, Understanding Google Maps and Local Search, where he writes about local search and its impact on the business community.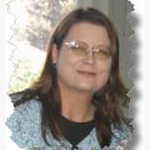 Linda Buquet
Forum Nickname: Catalyst eMarketing
Linda is well regarded as a Google Places Optimization Specialist. She has been quoted by The New York Times, InfoWorld and PC World regarding Google Places, is a "Local Search Ranking Factors" contributor, and is a Google Places blogger and curator. With more than 11 years of Internet marketing and SEO experience, she has created successful long-term online marketing campaigns for companies as large as Google Affiliate Network, Microsoft and National Geographic. Since Linda is a Google Places addict and enjoys helping people, she loves her new role as a TC in the Google Places forum.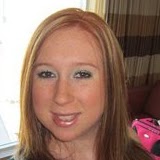 Joy Hawkins
Forum Nickname: JoyHawkins
Joy Hawkins has been working with small businesses in the Online Marketing industry since 2006. Before that she graduated with honors (Summa Cum Laude) from Liberty University earning her a Bachelor's degree in Communications, specializing in Advertising. She works as the SEO director for Imprezzio Marketing. You can connect with her on Google+.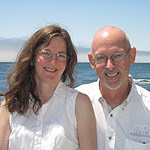 Jack B. Erhart
Forum Nickname: Jaxcoffee
Jack says he's still learning all he can about Google Places, Map Maker, Google+ Hangouts, and a number of other Google programs, in order to be as helpful as he can to others and his business clients. He's also been busy as a member of the Chromebook Pilot Program — "a very worthwhile project for the last year." You can find Jack hanging out with other Places users during his weekly Google+ Help Hangouts.

Helmut Geissler
Forum Nickname: ehg
Helmut has loved maps ever since he was a child, when he drew his own maps by hand for his personal edification (e.g. of the UK). Now his hands are a bit too shaky to draw these maps, but that's where Google Maps and Places come in. These products, along with the hundreds of questions "ehg" answers in the forums weekly, keeps his day lively and interesting. Helmut is an active Top Contributor in the English, German and Spanish Maps and Places Help forums.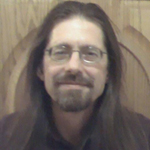 Jim Jaggers
Forum Nickname: jim.jaggers
Jim's an engineer by training and inclination. A professional problem solver, with a mathematical bent. He's a data analyst by vocation and a Local SEO "by avocation" — as, he says, "both flow from the same problem solving bent, to extract meaning in a constrained environment largely as mental constructs based on observations."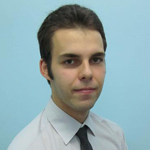 Nyagoslav Zhekov
Forum Nickname: Nyagoslav.
Nyagoslav, a recent college grad of the University of Economics - Varna, Bulgaria, began his SEO career while interning as an internet marketer in Osaka. His responsibilities revolved around on-site optimization, AdWords management, and finding new partners. He moved on to briefly become a local SEO specialist for the Bulgarian branch of a U.S. marketing firm, managing SEO and Places management for the firm's clients. Having found a passion for the field, and after learning a lot on the job and in his free time, Nyagoslav realized his ambition to build his own SEO firm - NGS Marketing. You can find him in the Places forum, or get in touch with him on Google+.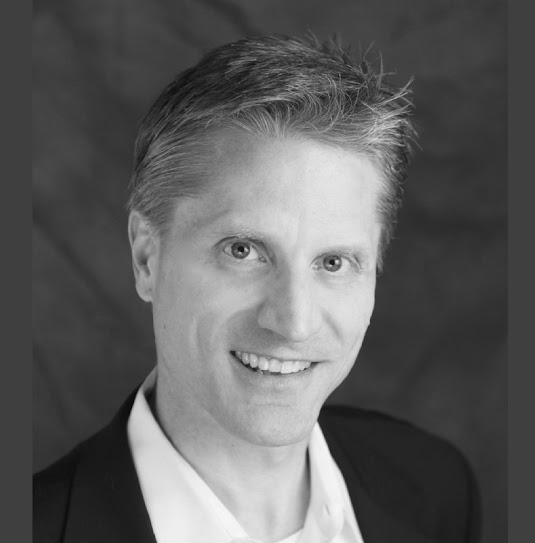 Keenan Glass
Forum Nickname: Keenan
Keenan Glass is president of Great-Marketing.com, a marketing consulting firm that provides turnkey marketing strategies that produce real, "take it to the bank" results. He is the past president of the Houston Direct Marketing Association and chapter director of GKIC Houston, an elite coaching and networking club for entrepreneurs who are seeking fast and dramatic growth. Keenan is passionate about helping other business owners become successful through smarter marketing. He enjoys assisting others in the Google and Your Business forum and you can follow him on Google+.