Place labels on Google Maps
Place labels are a feature of Google Maps that surfaces great content such as landmarks, businesses, and tourist attractions on our base map data. To see place labels on Google Maps, zoom in to a level similar to what is shown below.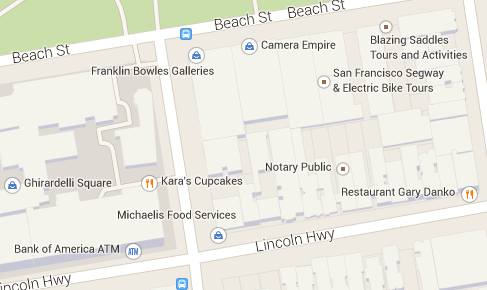 All of the icons in our base map data are clickable, allowing you to find out more information about each place.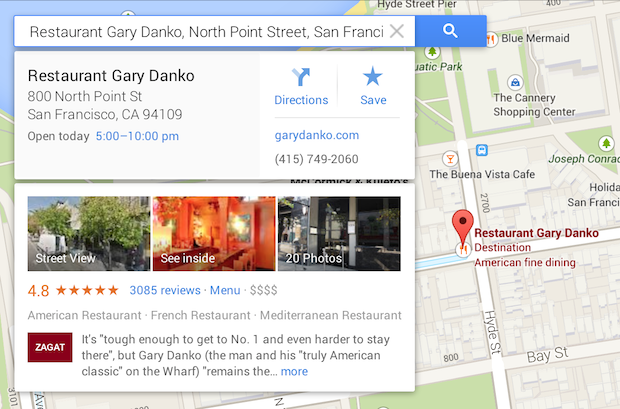 The place labels shown on Google Maps are determined algorithmically based on a large number of factors. One factor these algorithms consider is the accuracy of the business listing and the richness of the content associated with the listing.
Therefore, we suggest you claim your business in Google Places. This will not guarantee that your business will be shown with a place label, but it does improve your chances.
If you see a place label that is in the wrong location or that contains incorrect information, you can report a problem. It may take up to one month for any reported issues to be fixed, so thanks in advance for your patience.
Read more about this on our Google LatLong Blog.