Tips to switch to a Pixel phone
If you used an iPhone, Samsung, or other phone, here are some tips for using your Pixel after set-up.
To set up your Pixel phone, learn how to transfer data from another Android phone or from an iPhone.
Download & find apps
Download apps: Go to the Google Play Store. You'll find most iPhones apps for the Pixel phone, too.
Find recent apps: From the bottom of your screen, swipe up to the middle of your screen.
Find all your apps: From the bottom of your screen, swipe up to the middle of your screen twice.
Learn how to get around your screen and use gestures.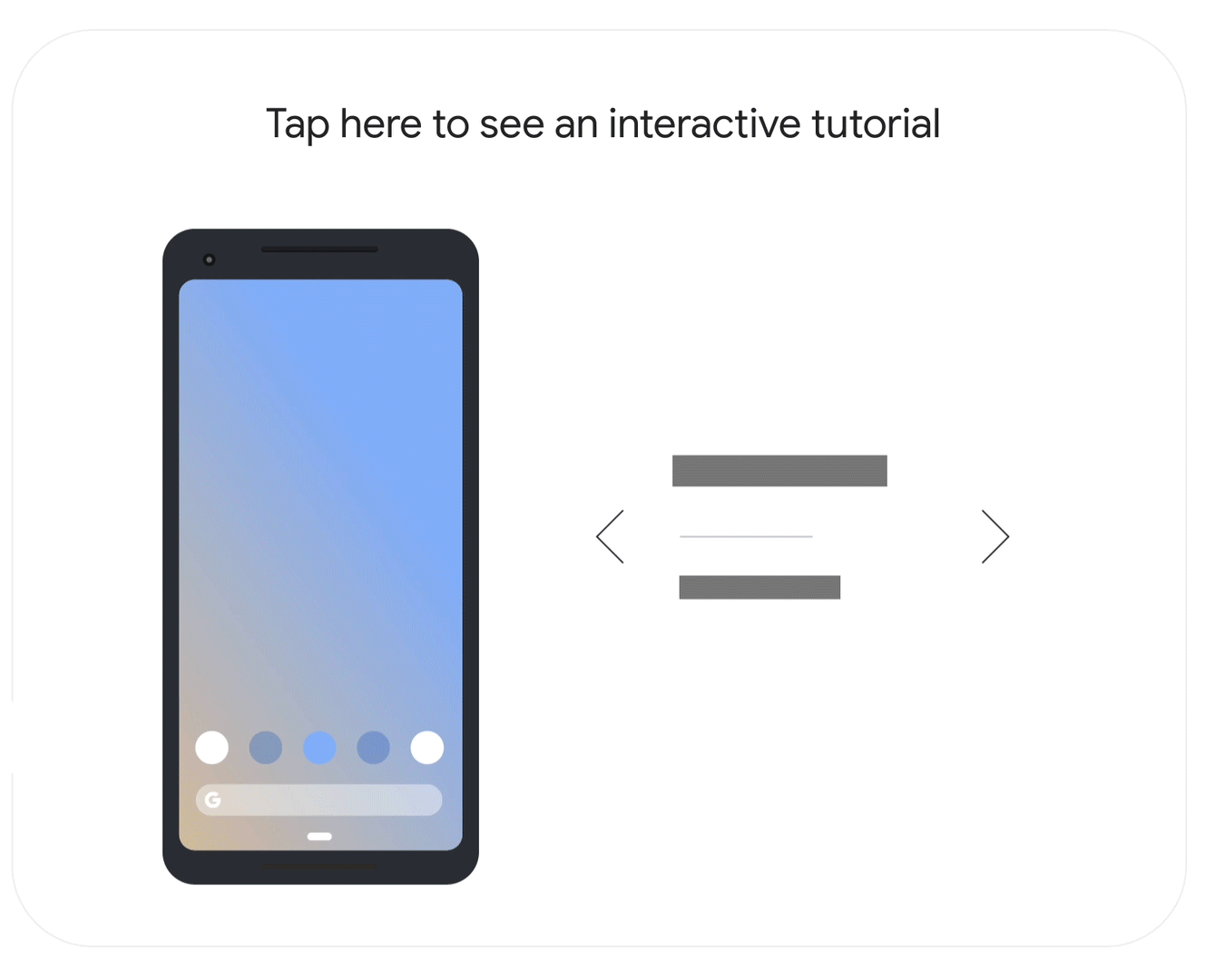 Quickly find common settings & silence your phone
Find most common settings: From the top of your screen, swipe down twice. Learn how to change common settings. To see all your settings, tap Settings .
Silence your phone: Press the volume button. Then, at the top of the slider, tap the icon until you see vibrate or mute . Learn about sound settings.
Use Do Not Disturb: To mute sound, stop vibration, and block visual disturbances, use Do Not Disturb. You can pick how most types of interruptions act, like alarms, notifications, calls, and messages.
Find or take photos & screenshots
Your photos are automatically saved in Google Photos.
Find photos: Open your Google Photos app .
Take photos: From any screen, press your phone's power button twice.
Take screenshots: Press your phone's power button for a few seconds. Then tap Screenshot.
Get info about things around you: With your Camera app open, use Google Lens to get info on what you see. (For example, about a landmark or how to buy an item.) In the camera view, use your finger to press and hold an object. Then tap the circle icon.
You can take different photo types, like augmented reality photos and photo bursts. Learn how to use your Camera app. You'll get free, unlimited storage for photos and videos. Learn how unlimited storage works.
Find contacts & SMS messages
Talk to your Google Assistant
Turn on your Google Assistant to ask questions or do actions for you, like:
Keep in touch by email or video
Check email: Download any email app, like Gmail. Sign in to each of your email accounts separately to see your inboxes, instead of seeing all your mail at once.
Video call: To video call your friends across Android and iOS devices, use Google Duo . Your calls are encrypted, which means they're private to you and the person you're calling.
Listen to music
Get help with your Pixel phone
You can get help in several ways, like chatting with us or asking the Pixel "Phone by Google" community.
Related articles
Was this helpful?
How can we improve it?