Pinpoint is a research tool to help journalists and academics explore and analyze large collections of documents. Using Pinpoint you can upload and search hundreds of thousands of documents, images, emails, hand-written notes, and audio files for specific words or phrases, locations, organizations, and people.
Collaborate with others by sharing access to your collection, highlighting text, and sharing links to specific documents or text selections.
Work with large numbers of documents
A single Pinpoint collection can contain up to 200,000 documents, including images, audio files, or printed text.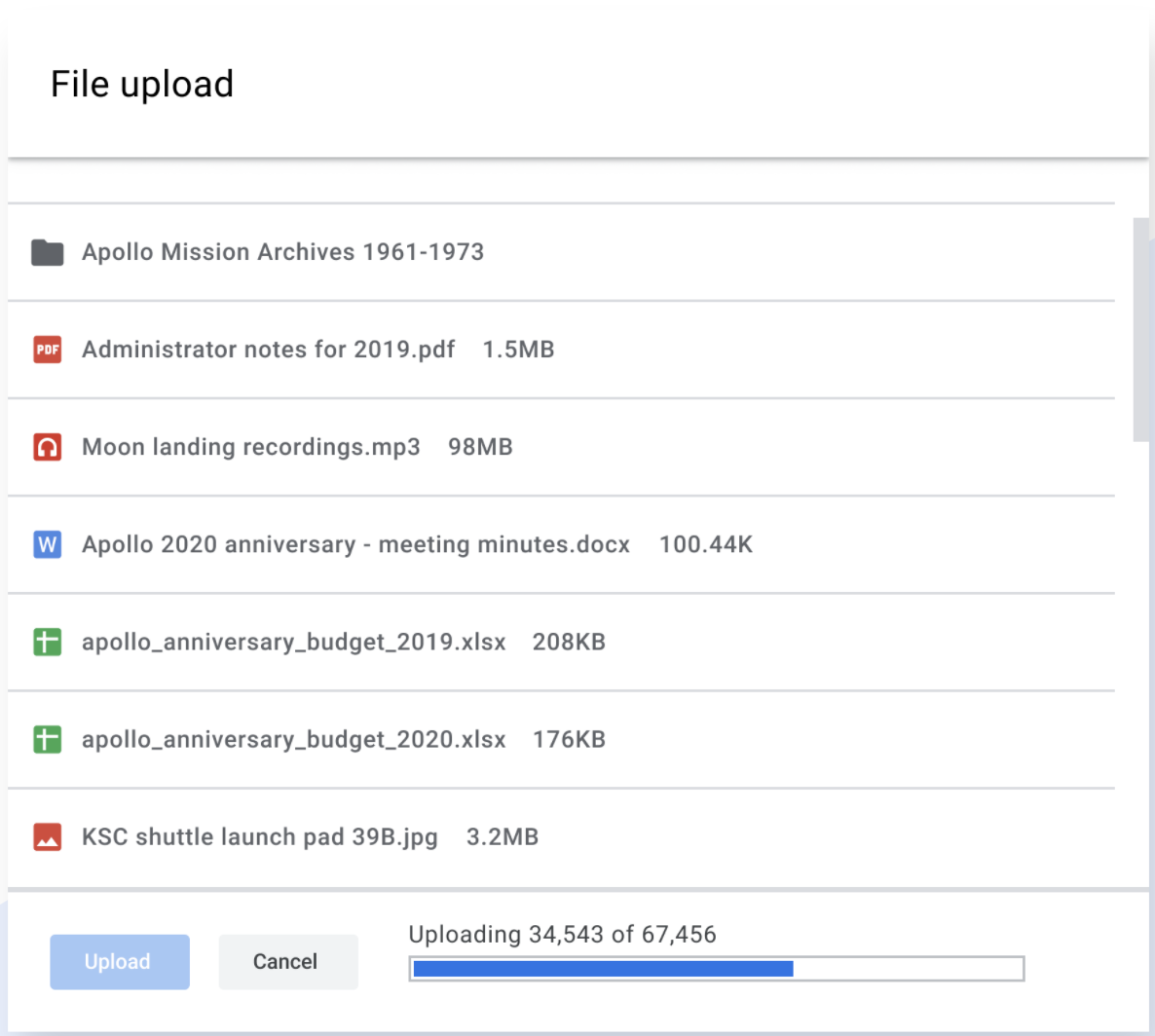 Search documents of many types
Pinpoint uses OCR and speech-to-text technology to enable you to search for text in text-based files such as Microsoft Office documents, plain text documents, and emails, as well as text within images and transcribed audio in multiple languages.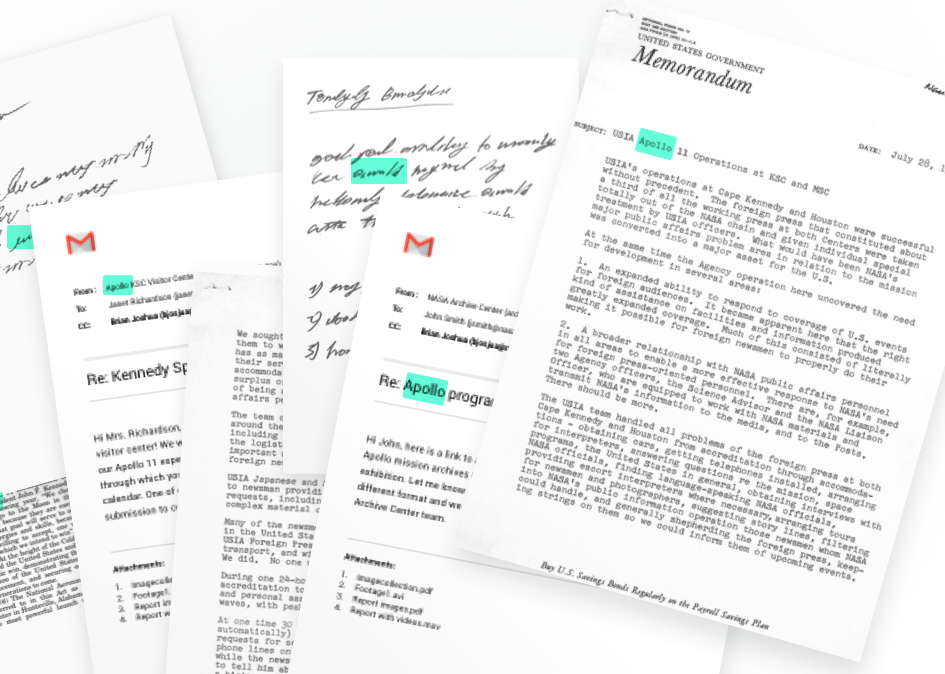 Advanced search capabilities
Search by exact match, near match, and stemming. This means a search for "moon" can match terms like "lunar" and "moons", or even "lune" (French).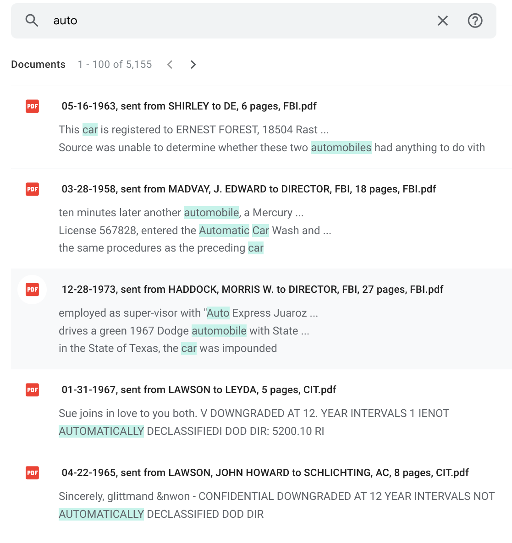 Transcribe and search audio
Audio files up to two hours long can be uploaded and transcribed into searchable text files. Pinpoint supports eight languages for audio transcription.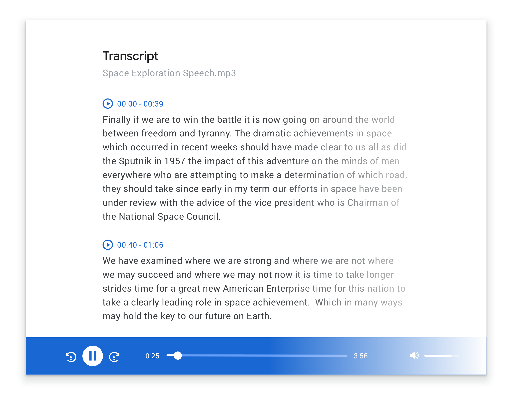 Privacy and sharing
Your collections are private by default, protected by Google's industry-leading privacy and security technologies. You can selectively share your collections with anyone with a Google account.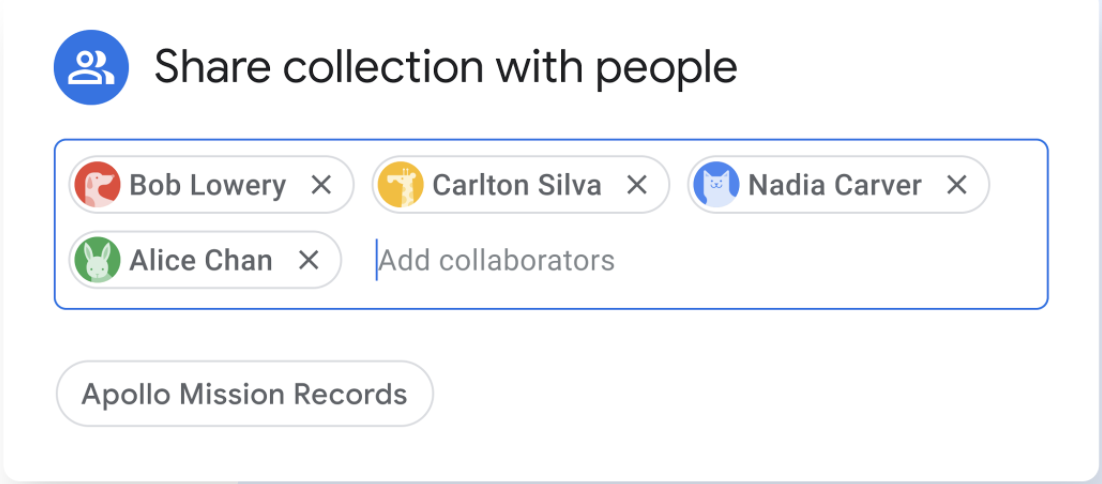 Explore public collections
Anyone with a Google account can search any publicly shared collection in Pinpoint.