If you encounter issues when you use Google Pay (formerly known as Tez), we want to help.
Call Google Pay India customer care number
You can reach customer care number toll free at: 1-800-419-0157.
Authenticate your account before you contact support
When you call the Google Pay toll-free number, you might be able to authenticate your account using a Google Pay generated verification code before you connect to our support team. This is important to verify the ownership of your account.
Tips:
The verification code experience is currently open to a small number of users. Over time, it will become more widely available.
Your app version needs to be 120 or above to generate a verification code.
How to generate the verification code:
Open the Google Pay app .
At the top right, click your profile picture.
Click Settings Privacy and Security.
Select Get OTP code.
You'll find an 8-digit security code on your screen which you need to provide.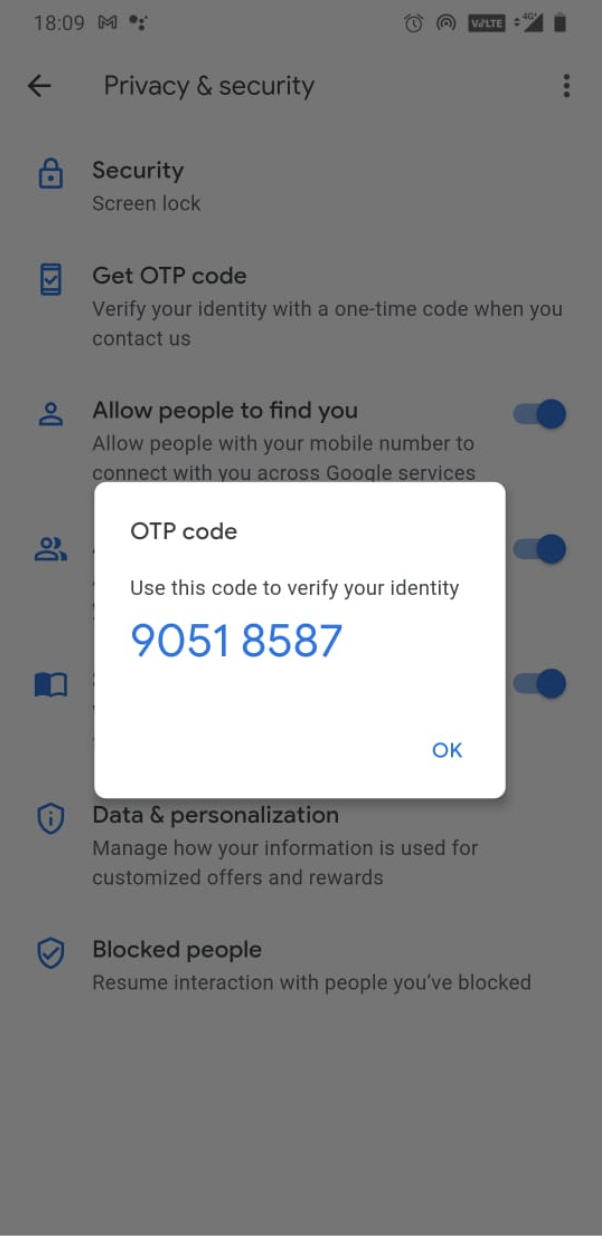 Important: The Google Pay authentication verification code is only available via the Google Pay app. We never share a verification code over email, phone, or chat. Please ensure you do not share your verification code with anyone.
Connect with a support specialist team
See your options to connect with a support specialist.
Open the Google Pay app.
At the top-right, tap on your profile picture.
Tap Settings.
Tap Help and feedback.
Visit our Help Center
Open the Google Pay Help Center.
At the top-right, click Get help. See your options to connect with a support specialist.
Select your issue.
Choose the help topic that's relevant to your issue.
Report suspicious activity
If you believe your Google Account has been misused on Google Pay, like through suspicious or unauthorized charges, report it here.
Popular articles
Do you have issues with Google Pay app?
Click the button below