Analog Efex Pro 2 Tour
Camera Controls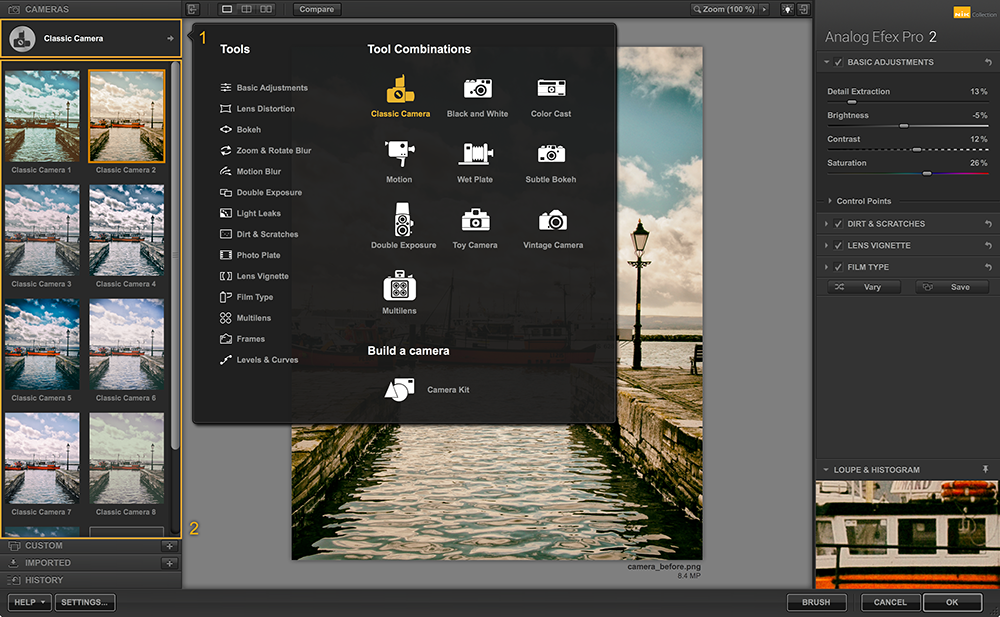 1 Tool Selector
The Tool Selector offers both preset Tool Combinations and individual Tools to choose from. Or, apply a Tool Combination, then select Camera Kit from the Tool Selector to add additional Tools to your preset Combination.
2 Preset Library
The Preset Library is a collection of available styles within a particular Tool Combination in Analog Efex Pro 2, with thumbnails showing each style's effect on the active image. The presets provide a fast way to both learn and use Analog Efex Pro 2, as well as provide a starting point to create custom presets that enable you to apply your own unique look to any image with a single click.
Image by Allison Malone
Was this article helpful?
How can we improve it?