Use Google Keyboard
Here's are some tips to get you familiar with your device's keyboard. To type faster and more accurately, you can take advantage of the keyboard's word recognition and next-word prediction. You can also add some color and fun to your messages by using emojis. Start by watching the video and read additional tips below.
Open Google Keyboard and enter text
With some apps, the keyboard will open automatically. In others, you open it by by touching the area where you want to type. To enter text, just touch the keys. To make the keyboard disappear from the screen, touch the modified Back button
below it.
Here's an illustrated guide to some of the keyboard's basic features - note that actual features may vary by device:
Basic editing on Google Keyboard
Change where you want to type: Touch the cursor, then touch and drag the tab that appears below it to the new position.
Select text: Touch and hold or double-tap within the text. The nearest word highlights, with a tab at each end of the selection. Drag the tabs to change the selection.
Delete text: Touch Delete .
Type capital letters: To switch to capital letters for one letter, touch Shift once.

You can also touch and hold Shift while you type or you can touch Shift and slide to another key. When you release the key, the lowercase letters reappear.

Turn caps lock on: Double-tap or touch and hold Shift so that it changes to . Touch Shift again to return to lowercase.
Change word capitalization: If you want to quickly change the capitalization of a word you've already typed, you can select it and touch Shift . You'll have the option to select the capitalized word or the word in all capital letters.
Type a symbol or character: To switch to symbol keys for one word, touch the symbol key once.

You can also touch and hold the symbol key while you type or you can touch the symbol key and slide to another key. When you release the key, the letter keys reappear.

View more symbols and characters: Touch and hold symbols or characters to get accented characters or additional symbols.
Cut and copy: Select the text you want to cut or copy, then touch Cut or Copy .
Paste: Touch the space where you want to paste your text and then touch Paste. If you want to replace other text with the text you copied, highlight the text, then touch Paste .
Use next-word suggestions
Using next-word suggestions can help you type faster. As you type, you'll see suggestions for your next word based on your previous word so you don't have to type every word. Make sure you turn on next-word suggestions to use this setting.
To use next-word suggestions, follow these steps:
Touch the screen where you want to input text and start typing.
Just after typing or gesturing a word, Google Keyboard will start predicting words that you may want to type next.
If you see the word you want, touch it. You can save time by selecting these predictions.
Use emoji in Google Keyboard
You can use Google Keyboard to choose from a variety of small, colorful images used to express emotion (known as emoji) to add some fun to your messages.
To add emoji, follow these steps:
Touch an area where you can enter text.
If you don't see the face icon on your keyboard, touch and hold the Enter key.
Touch the face icon, then select an emoji.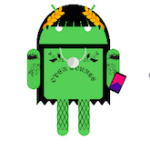 Kit is an Android expert and author of this help page. Leave her feedback below about the page.
How helpful is this article:
Not at all helpful
Not very helpful
Somewhat helpful
Very helpful
Extremely helpful