Place an Internet call
Some of this information applies only to devices running Android 5.0 and higher. If your device is running 4.4 or lower, the Menu icon looks like this
. If your device is running 4.3 or lower, the Settings icon looks like this
.
You can place calls over the Internet when connected to a Wi-Fi network, rather than over your mobile network. To do so, you must first configure your phone to use the Internet to make a call.
To add an account and configure your incoming and outgoing preferences:
Open the Phone app on your device.
Touch the menu icon .
Touch Settings > Call settings.

Android 5.0 and higher: Touch Phone account settings to change your account information and call preferences. Internet call settings will be labeled as "SIP."
Android 4.4 or lower: To change your incoming call preference or account settings, touch Accounts at the bottom of the screen, under "Internet call settings." To change your outgoing call preferences, touch Use Internet calling.
Place a call through the Internet
After you set up the account, placing an Internet call is no different than placing any other call. However, you must be connected to a Wi-Fi network. When you're making an Internet call, the phone displays "Internet Call" near the top of the screen.
Important: Calling a phone number over the Internet requires that your service provider supports it. You may incur additional charges. Check with your service provider for details.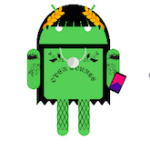 Kit is an Android expert and author of this help page. Leave her feedback below about the page.
How helpful is this article:
Not at all helpful
Not very helpful
Somewhat helpful
Very helpful
Extremely helpful