Relax with Google Play
Google Play brings together all your favorite content in one place – movies, TV shows, books, music, magazines, and more – so you can reach it from any of your devices.
If you purchased content on Google Play in the past, you'll automatically have access to this content on other Android devices - just make sure you're signed in to the same account you used to purchase it.
Use Google Play widgets
These widgets are available for your Home screens:
My Library: Displays your most recently used music, books, and so on. Touch any of the images to see your content.
Recommended on Play: Suggests music, movies, and other content that may interest you. Touch the suggestion to learn more about it.
Recommended apps: Recommends apps that you can add to your Home screen. Touch the recommendation to learn more about it.
To resize a widget, touch & hold, then let go and drag the blue dots. To remove it, touch & hold, then drag it to the Remove icon at the top of the screen.
To add another Google Play widget, touch the
All Apps icon, then Widgets, and swipe from right to left until you see the one you want. Then touch & hold, and let go in the Home screen location you want.
Shop on Google Play
To open the Google Play Store app, touch the Play Store icon on a Home or All Apps screen.
Most things you purchase on Google Play are available from your computer as well as from any of your Android mobile devices. (Android apps are one exception – they run only on Android devices.)
Sign in to play.google.com to get your entertainment from anywhere.
Google Play support
For more detailed information about Google Play, including phone and email support options, visit support.google.com/googleplay.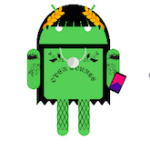 Kit is an Android expert and author of this help page. Leave her feedback below about the page.
How helpful is this article:
Not at all helpful
Not very helpful
Somewhat helpful
Very helpful
Extremely helpful