Hello,
I have a Google Pixel 2XL on O2 in the UK. Now, when Google took control off the RCS rollout, Chat become enabled for my phone. Now due to a hardware issue, I had to RMA my phone, I then switched over to my Nexus 6 and yet again Chat worked fine. Now that I have my Pixel back, I can't seem to get chat activated again. It keeps saying trying to verify number.
I have the latest update to carrier settings and the messaging app.
I read on a google forum that someone said to turn on air plane mode, force stop carrier services and clear storage and to do the same thing for messaging app. But it still will not work, anyone got any advice at all? I would really love for it to work!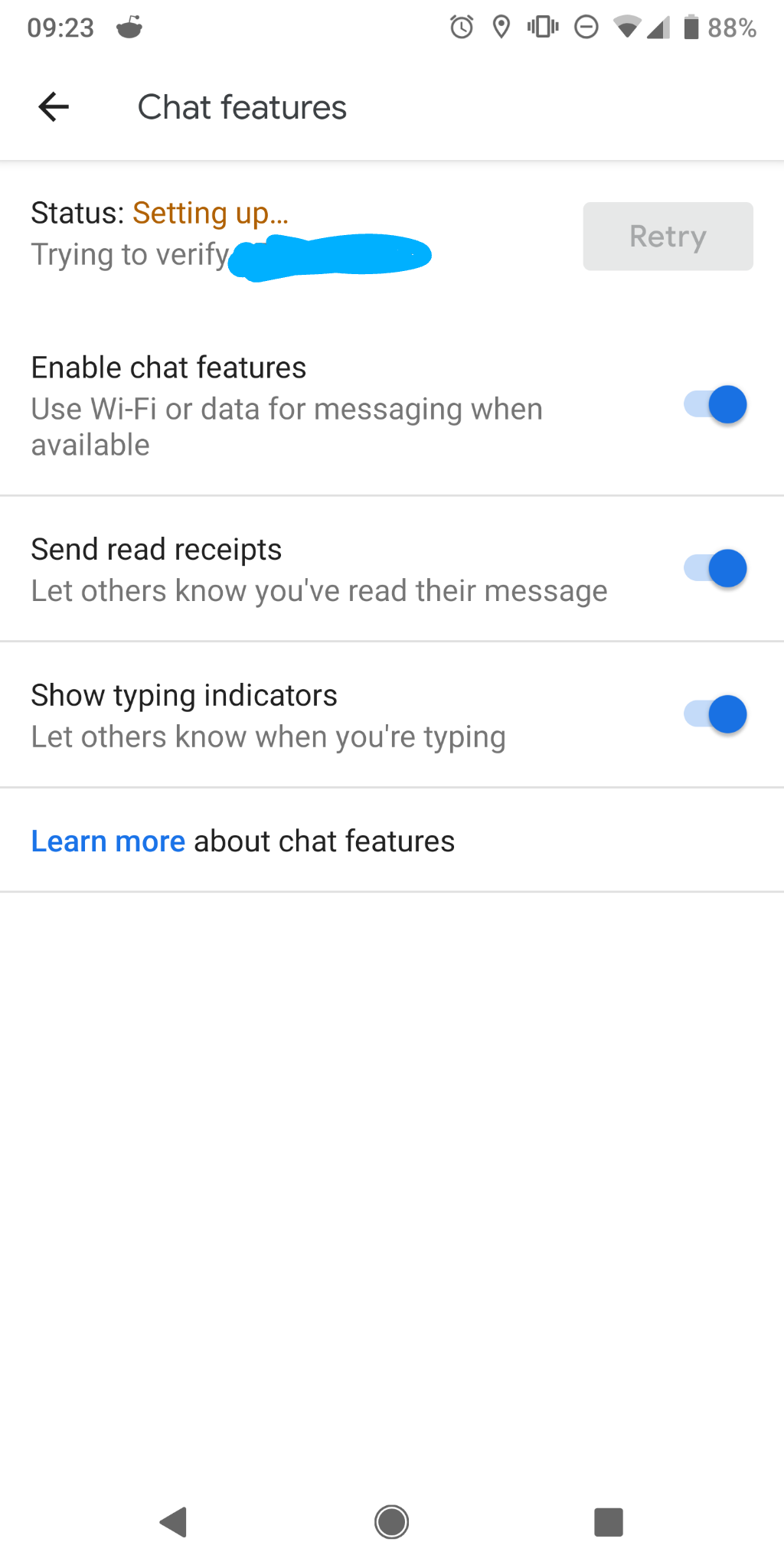 This question is locked and replying has been disabled.
This will remove the reply from the Answers section.
Notifications are off
Your notifications are currently off and you won't receive subscription updates. To turn them on, go to Notifications preferences on your Profile page.
Report abuse
Google takes abuse of its services very seriously. We're committed to dealing with such abuse according to the laws in your country of residence. When you submit a report, we'll investigate it and take the appropriate action. We'll get back to you only if we require additional details or have more information to share.
Go to the Legal Help page to request content changes for legal reasons.