Save directions to the map
You can save driving, bicycling, or walking directions to Maps Engine Lite and Pro. Saving directions makes it easy to refer back to previous routes, share them with others, or access these stored routes from your phone with the Maps Engine mobile application.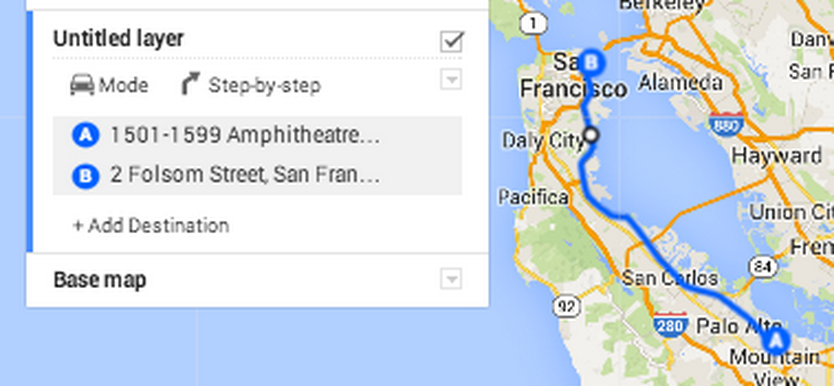 Open an existing map (Open a map) or create a new one (New map).
Click the directions button.
Type your start and end locations. If you want, add additional destinations.
Click Mode to change your form of transportation.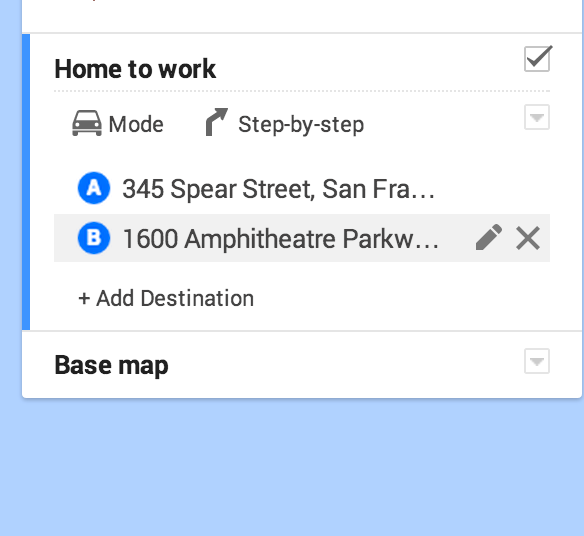 To change the route, hover over the line and drag the white dot.
To edit a destination, hover over the address in the legend and click the [icon] edit icon.
To remove destinations, hover over the address in the legend and click the "X."
Related articles: