View your custom maps (new Maps)
If you created maps in Maps Engine or My Maps, you can see your 5 most recent maps in Google Maps.
Sign in to Google Maps using the Sign in button in the top right corner of the map.
Make sure the search box is empty then click inside it.
Click My custom maps to see a list of maps you created recently.
Click a map in the list or click See all my custom maps.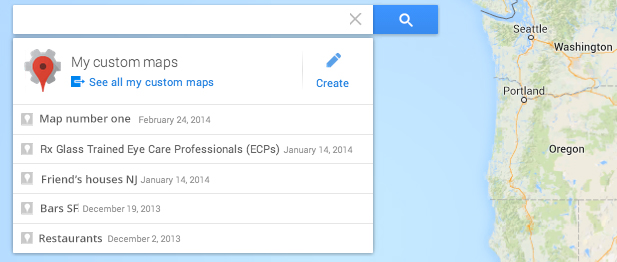 Make or edit a custom map
To create a new custom Maps Engine map, click the

create button.
To edit a custom map, open the map and click

Open original map.
You can also still get to all of your My Maps and My Places content (available through classic Maps). To get there from the new Google Maps, click the gear icon in the bottom right corner and click My Places.