You can change the language you use on the Google Maps app on Android and keep your device language unchanged.
Eligibility
Android device owners located in India can set language in Google Maps.
How to set your language for Google Maps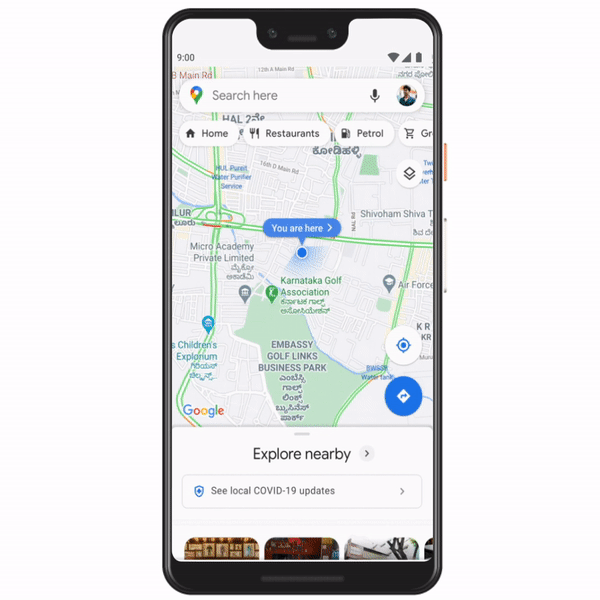 Important: Your language setting in the Google Maps app doesn't override the accessibility Talkback setting. For example, if you have "English" set for Talkback but "Italian" in the Google Maps app, it reads the Italian text in the English language and Talkback commands in English. Please switch your TalkBack language if you are experiencing this issue.
On your Android phone or tablet, open the Google Maps app .
At the top right, tap your profile picture.
Tap Settings App language.
Select a language.
Tap Ok.
Your app restarts in the new language.
The languages at the top of the screen are suggested based on your region. Your current device language appears in the "Suggested" section.
Download a language
If the language you select isn't pre-installed on your device, Maps has to download it. In this case, a "Changing language" message displays on your screen while you wait.
In some cases where the download takes a while, Maps downloads the language in the background. It may take more than one day to complete this process. The download speed depends on many factors including your Internet speed.