Introduction to MapUps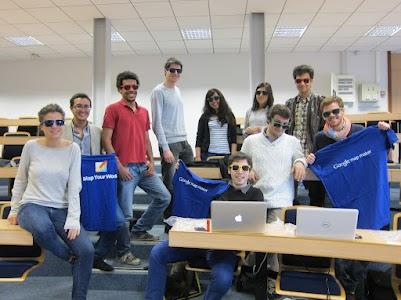 What is a MapUp?
A MapUp is an event in which a group of people come together to improve the places they know and love on Google Maps by using Google Map Maker. MapUps can focus on the map of a neighborhood, region, or even for a particular feature such as hiking trails or cycling routes. MapUps can also serve to teach new mappers how to use Google Map Maker, bring together experienced mappers, and everything in between.
Why host a MapUp?
Because it's fun! MapUps provide opportunities to teach others how to map in Google Map Maker, connect about important issues, and learn tips and tricks to improve your mapping skills. These events are a great way to share your local knowledge about an area and grow your local and mapping communities.
How do I plan a MapUp?
The best part about MapUps is that they're organized by mappers like you - people who love mapping and who want to share their enthusiasm with other citizen cartographers. You can get started by reading through the MapUp Guidelines and follow the suggested steps.