audio files wont play and ask me to download each time?
I have read the other posts in the community but we listen to a large volume of voice messages on our email. Before we used to be able to play it direct but now it is coming up with the following message as attached. I have cleared the browsing data as recommended in another post, tried turning on and off extensions and through another browser but I still cant listen to the file direct without having to download it. Any suggestions? Many Thanks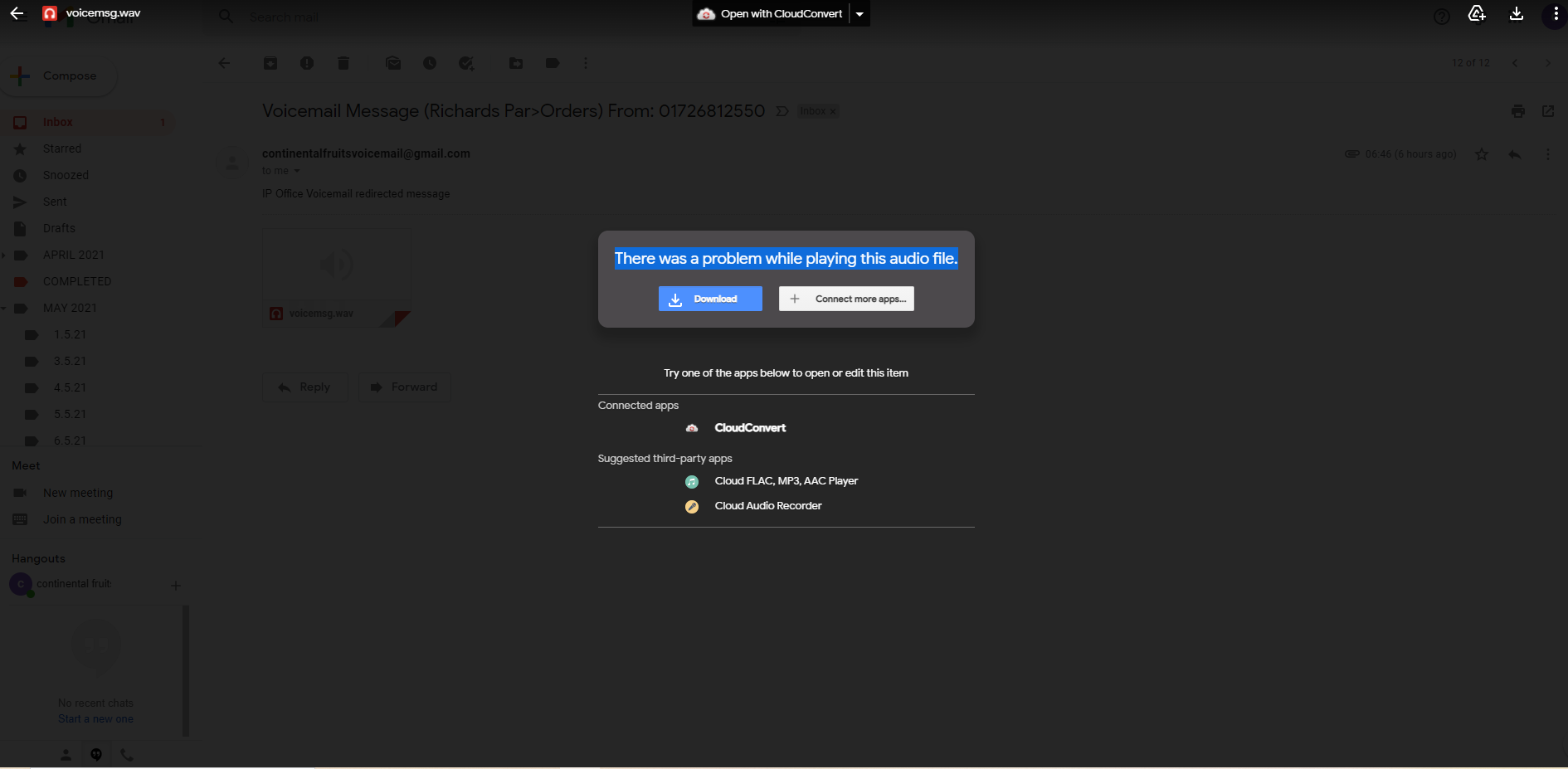 Community content may not be verified or up-to-date.
Learn more.
Latest Update
Latest Updates (

0

)
Recommended Answer
Recommended Answers (

10

)
Relevant Answer
Relevant Answers (

0

)
Our automated system analyzes the replies to choose the one that's most likely to answer the question.