To manage your communication, stay connected, and collaborate in one place, add Google Chat to your Gmail inbox. If you use a work or school account, your organization determines if this option is available.
Turn Chat on or off in Gmail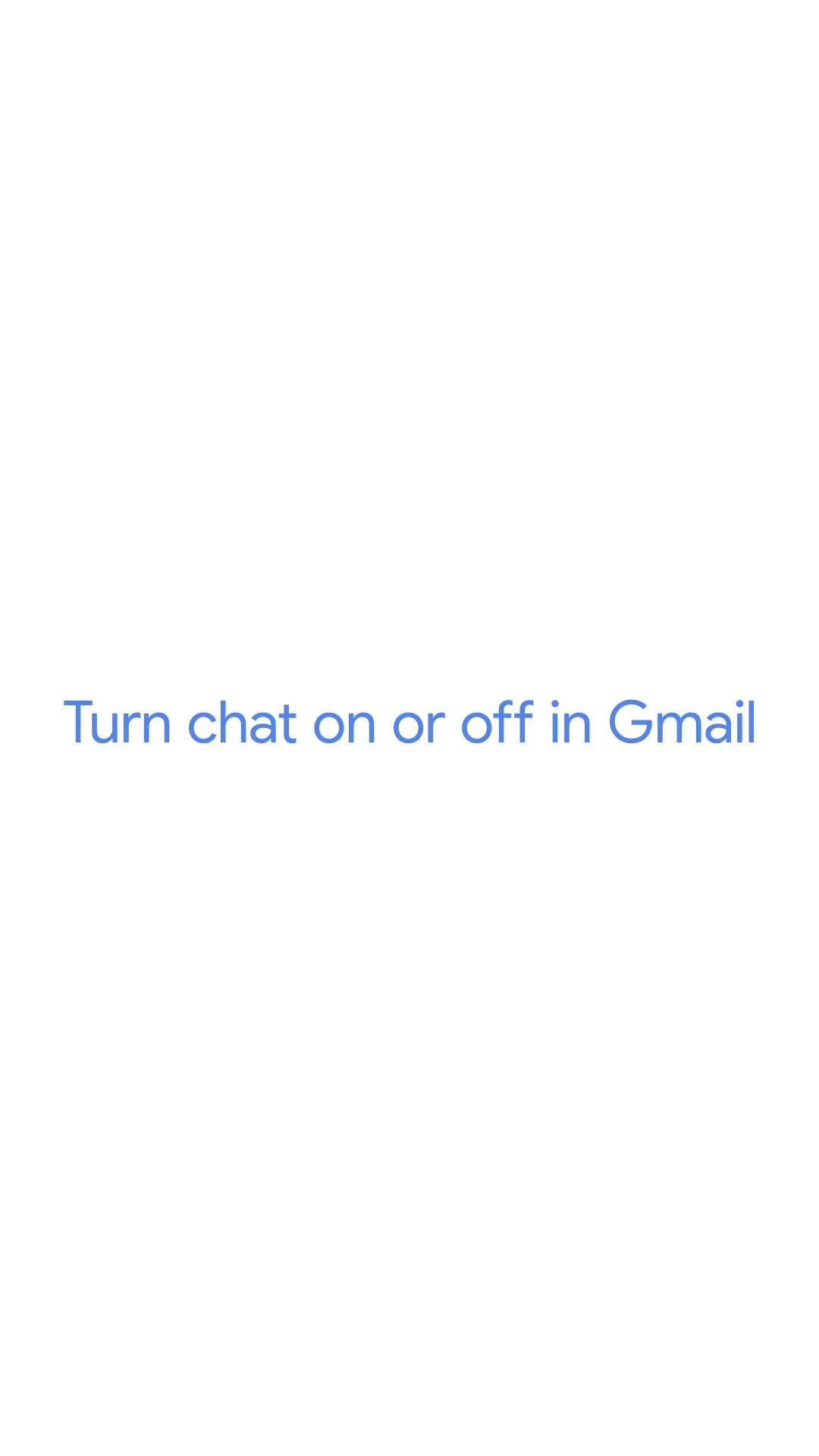 Open the Gmail app .
At the top left, tap Menu Settings.
Under "Apps in Gmail," tap Chat.
Turn "Chat" on or off.
How is Chat in Gmail different from Chat?
You get the same features in Chat and Chat in Gmail, but the integrated Gmail experience provides a central location to communicate with friends, family, or coworkers between emails.
Chat: Use when you prefer a dedicated chat experience and don't mind switching between different apps.
Gmail: Use when you like to multi-task and prefer to view all of your communications in one place. Learn more about the new integrated Gmail layout.