You can send or unsend messages from a browser or the Gmail app.
Send a message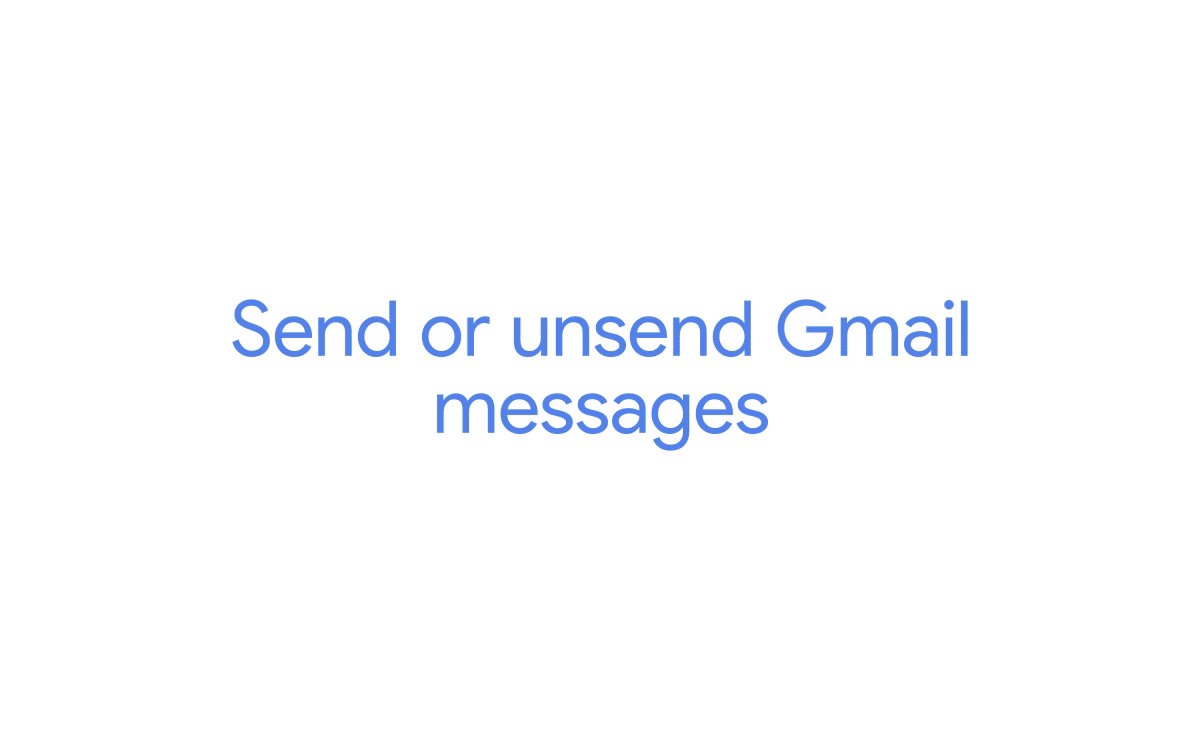 On your computer, go to Gmail.
At the top left, click Compose.
In the "To" field, add recipients. You can also add recipients:

In the "Cc" and "Bcc" fields.
When you compose a message, with a "+ sign" or "@mention" and the contact's name in the text field.

Add a subject.
Write your message.
At the bottom of the page, click Send.
Tip: To add individual recipients and groups of contacts you created with labels, click To:.
Unsend a message
If you decide you don't want to send an email, you have a short time after to cancel it. Right after you send a message, you can retract it:
In the bottom left, you'll see "Message sent" and the option to "Undo" or "View message".
Click Undo.
Choose an amount of time to unsend a message
On your computer, go to Gmail.
In the top right, click Settings See all settings.
Next to "Undo Send," select a Send cancellation period of 5, 10, 20, or 30 seconds.
At the bottom, click Save changes.
Options for adding message recipients
Add recipients (Cc)
When you add recipients to your message, you have the option to add a "Cc" field. Anyone in this field will see the other recipients of the message.
"Cc" is often used to add recipients to an email who don't need to take any action.
Hide recipients (Bcc)
If you're sending a message and want to hide a recipient's email address, you can add them in the "Bcc" field.
How "Bcc" works:
The recipients won't know that you added anyone to "Bcc."
Anyone you add to the "Bcc" field will see that they were added using "Bcc." They will also see message recipients in the "To" and "Cc" fields.

People you add in "Bcc" can't see the name or email address of anyone else you add in the "Bcc" field.
If people reply all to a message, people in "Bcc" won't see the reply.
Important: If your recipients don't use Gmail, they may not see that they were added to the "Bcc" field.
Send an email to multiple recipients
When you write a message, you'll add the recipients in the "To," "Cc," or "Bcc" fields.
To add more than one recipient, put a comma between each name or email address. You can also click "To," "Cc," or "Bcc" to add recipients or manage your contact labels.
If you need to send an email to multiple people, you can also create a group.
Tip: You can also add a group email address in the "To," "Cc," or "Bcc" fields.
Related resources