Detect Jarvis Shards and direct their movement
At the first #13MAGNUS event in Bangkok, a rogue XM researcher used a DarkXM weapon to shatter the leader of the Enlightened, Roland Jarvis, into 13 Shards. These pieces of Jarvis were subsequently scattered around the globe.
The full ramifications of shard reunification are still unclear to scientists and faction leaders. Both Enlightened and Resistance agents have been activated to find the Shards, and if possible, reunite them.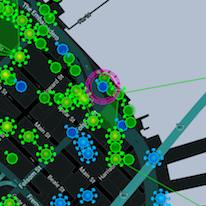 Field agents from both factions are scrambling to collect information about the location of the Jarvis Shards. Clues were found by agents at the #13MAGNUS events in Mumbai, Atlanta, Charlotte, Raleigh and Madrid. Agents from both the Enlightened and Resistance will attempt to use Portal Links to direct the movement of the Shards to their faction's Target Portal.
December 14th, the final day of Operation #13MAGNUS, is a meaningful date. If the Enlightened successfully reunite the Jarvis Shards at their Target Portal in San Francisco, CA, then Jarvis will be reborn. If the Resistance are successful in their efforts to direct the Shards to their Target Portal in Buenos Aires, Argentina, then Jarvis could be destroyed.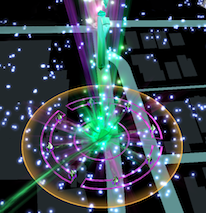 In the past few days faction representatives have learned more about the mechanics of Shard movement. The objects exist at Portal locations. Their location can be detected via the latest v1.39.1 XM Scanner technology. The Jarvis Shards attempt to move hourly. They can only move from Portal to Portal via Links. There is some preference toward an unused Link, but generally a Shard will pick a random path if there are multiple Links from the current Portal location.
If an object has made it to the a Target Portal, then the opposing team must capture that Target Portal and create Links to try and move the Shard away from that Target Portal. The Target Portals and Shard locations will be visible via the Intel Map and XM Scanners in the field.
The fate of humanity depends on which faction is able to successfully control the 13 Shards.