April 2019 release notes
New
Upgraded reports
Hire's interactive reports have been upgraded to make it faster and easier to answer key questions about your recruiting process, such as: Where are candidates getting stuck in your process? What sources are most effective? Why are some candidates turning down offers? Learn more.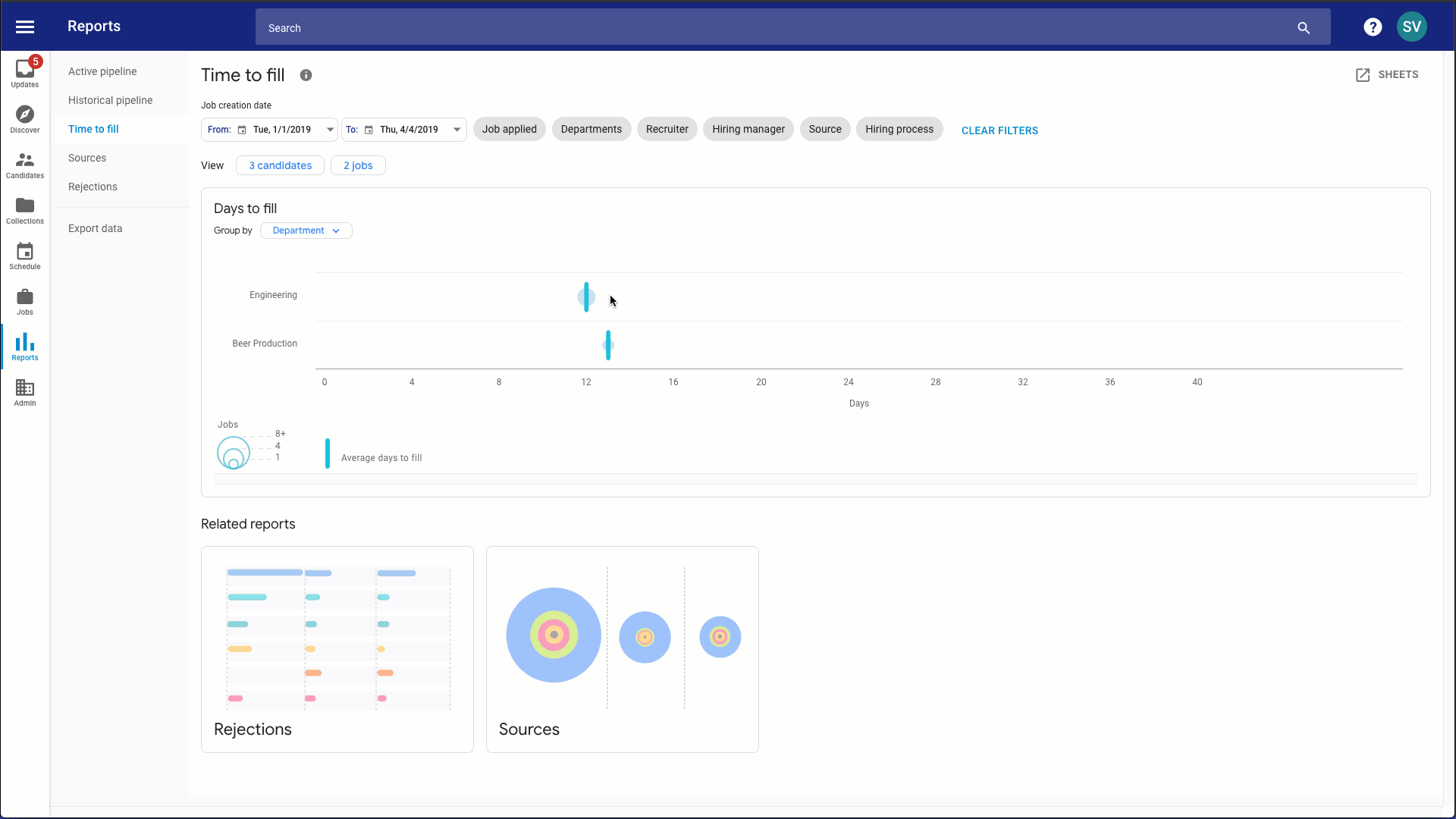 Posting to ZipRecruiter
Allow Hire to share your jobs with ZipRecruiter. Learn more.
Interview invite templates
Interview invite templates allow you to select a predefined or custom template when you're inviting a candidate to an interview. Learn more.
[Open Beta] Hire mobile app
Hire just made it easier for companies to recruit on the go with the beta release of our mobile app. Learn more.
The app enables recruiters to try out the following functionality:
Search and view candidate profiles
Review candidate applications
Email and call candidates
Search and view jobs
Review job and offer approval requests
Receive push notifications for Hire updates
Replace declined interviews
Fixes
Improved select all
Hire now allows you to select all candidates in the table, including those beyond the current view, allowing you to work quickly when executing bulk actions on a large number of candidates.
Was this helpful?
How can we improve it?