Search for candidates
Hire app users can search for candidates via the updates home page and Candidates tab. Tap Yours to see candidates you're on the hiring team for, or tap All to see all candidates that you have permission to view, including candidates you're scheduled to interview or have been @mentioned about. You can also filter by status and stage by selecting the stage drop down menu. Tap Search
at the top of the page to search for a candidate or job.
Note: At this time, you can't filter candidates by hiring process.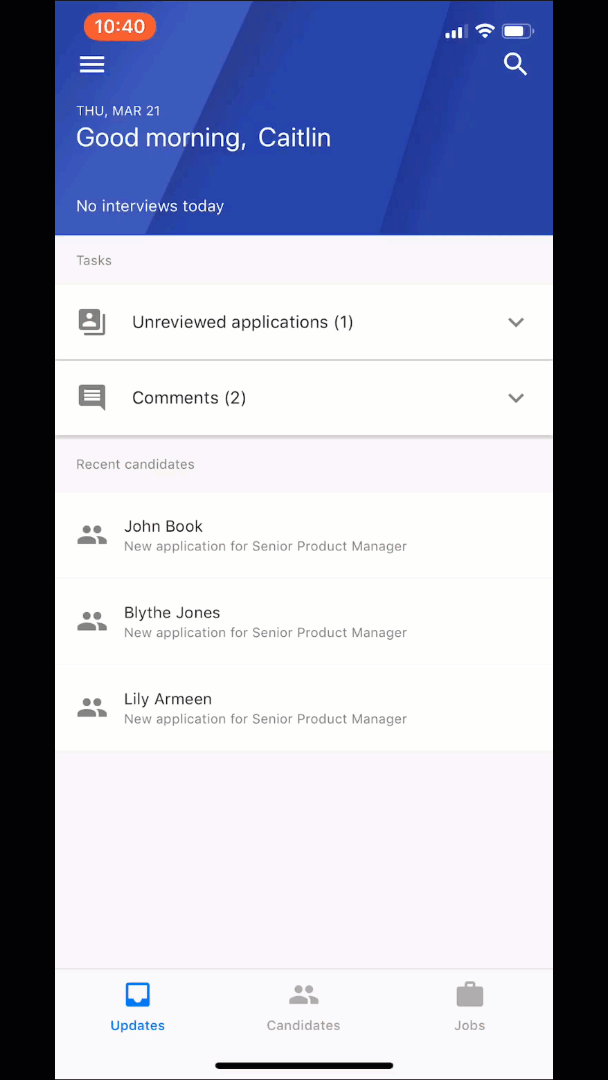 The candidate profile
Tap a candidate's name to view their profile on your mobile device. You can see what hiring stage they are in and change their stage. You can also view the hiring team members, call the candidate, text, and email them directly from this page.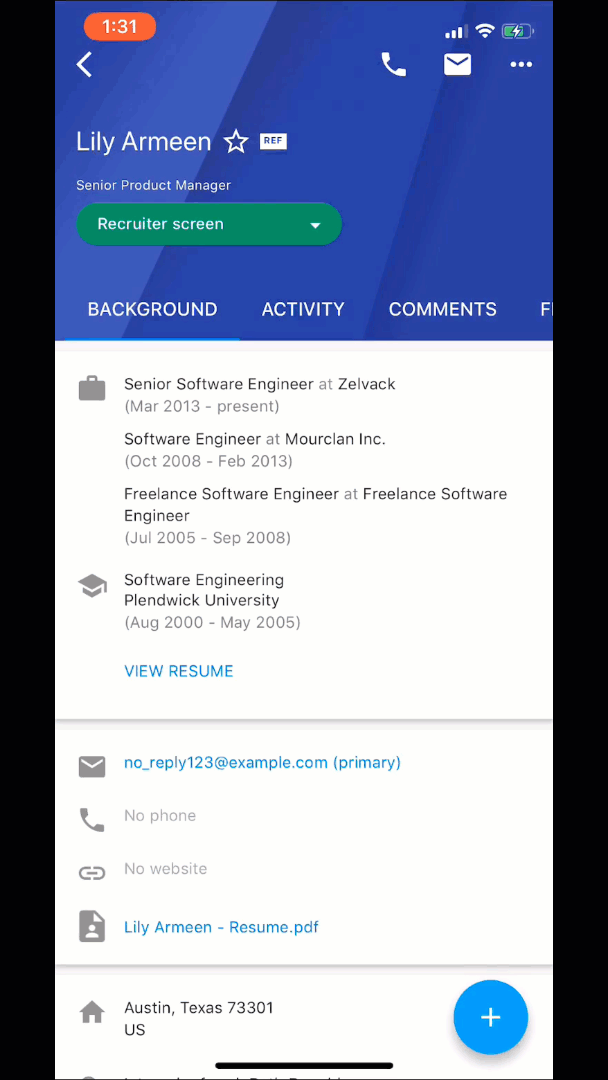 Tap into the Background tab to view more information about a candidate's background and experience right from your smartphone or tablet, as well as find the candidate's contact information. You can also see if they are involved in another hiring process with your company, or if they were referred by a current employee.
View the candidate's recent Activity including emails and recent interview feedback. Leave and reply to Comments from the hiring team, leave your own Feedback, and view the Interview schedule all on the candidate's profile in the app.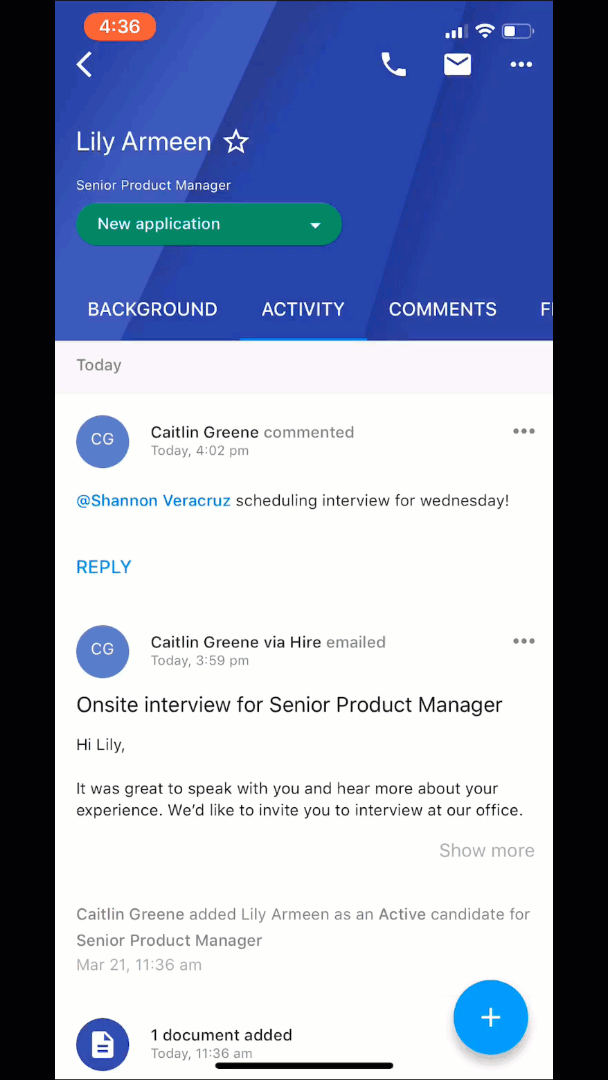 Tap the Documents tab to access the candidate's resume and cover letter on the go, and tap into the Offer tab to view recent and past offer letters.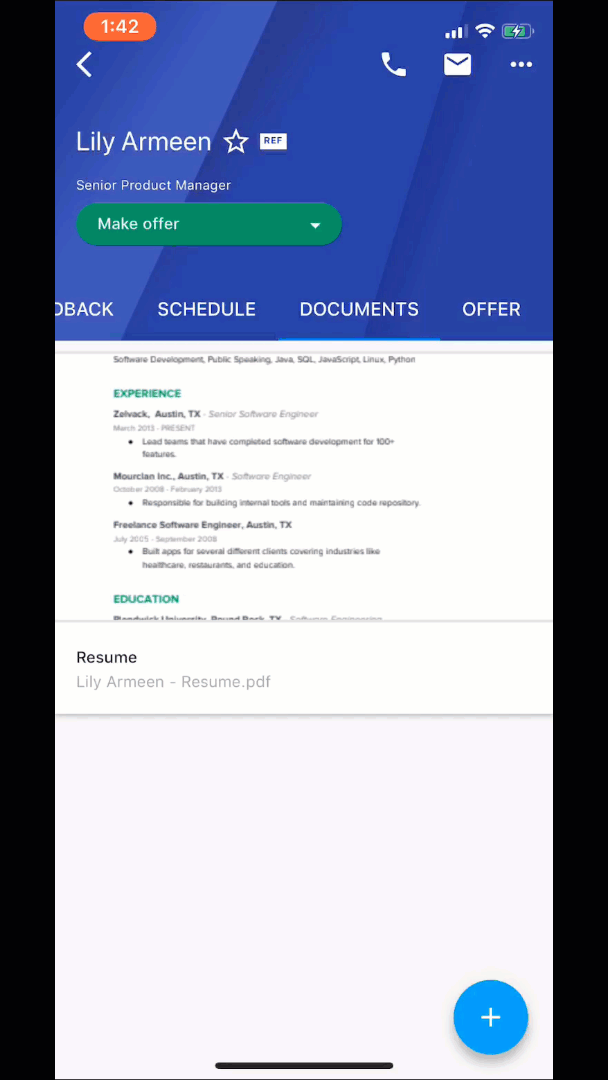 Referrals
You can view new referrals for jobs you are on the hiring team for in the mobile app. On the updates page, new referrals will be shown. You can tap on one of these referrals to be taken to the candidate's profile page.

When a new referral is added, members of the hiring team will be able to view the referral card on the candidate's profile page on the background tab. Select "show more" to expand the card and read more about the referral.