Jobs page
To get started, tap Jobs at the bottom of the screen. From here, you can select a job you would like to view. On the job's page, you can view your candidate pipeline and view any unreviewed applications. You can also view job details, the hiring team for that job, and the job description.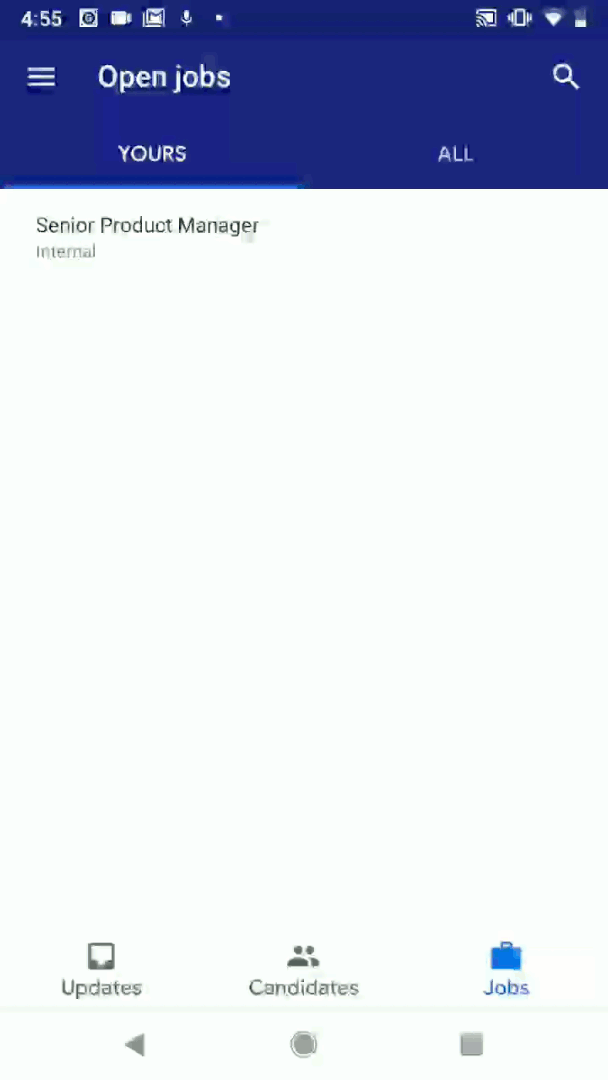 Review Resumes
Browse through unreviewed resumes in your pipeline from the resume viewer. Select the application next to a candidate's name. This will leverage the document viewer. From here you can:
From here you can:
Select Advance to advance the candidate to the next stage.
Select Reject to reject the candidate.
Swipe left to move from one candidate to the next.