Ads in Newsstand
You may see ads as you read content in Google Play Newsstand
based on the content you're viewing and your viewing history. Much like a mobile website, Google Play Newsstand uses cookies to displays ads. You can manage Newsstand's use of these cookies through your device's ad settings.
Reset your advertising ID
If you reset your device's advertising ID, Google Play Newsstand will also reset your advertising cookies.
On your Android phone or tablet, open your Settings app .
Tap Google Ads Reset advertising ID OK.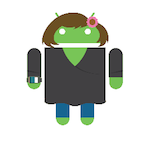 Andrea is a Google Play expert and author of this help page. Leave her feedback below about the page.
Was this article helpful?
How can we improve it?