How to Use Google Assistant on your Google Pixel Watch
Set up Google Assistant
Google Pixel Watch has Google Assistant to help with alarms, messages, and helpful information.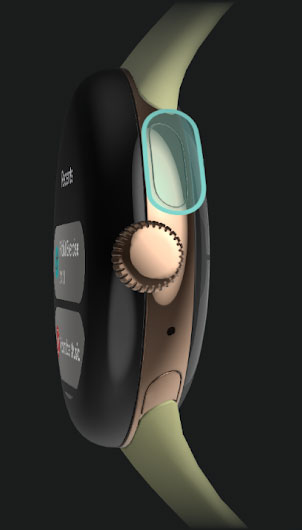 On Google Pixel Watch, press and hold the side button next to the crown.
Tap Get started Open on phone to activate.
On your phone, open the Google Pixel Watch app .
Tap Set up Activate.
Review the different features you can turn on or off.
Set up your Hey Google or Ok Google hotword.

If you haven't already, train the voice model on Voice Match.
Use Google Assistant
You can activate Google Assistant on Google Pixel Watch in a few ways.1
Side button: On Google Pixel Watch, press and hold the side button next to the crown.
Hotword: Say "Hey Google" or "Ok Google". Google Pixel Watch must be awake to listen for your hotword. Wake your watch up by tapping on the screen, pressing any button, or use tilt-to-wake.
Complication: On your watch face, if you have added it as a complication, tap Assistant .
Examples of what you can ask
To get ideas, ask "What can you do?" Your Assistant can help you:
Keep in touch
Calls: Call Davey.
Messages: Send message to Layla.
Manage your plans
Schedule: When is my next meeting?
Alarms: Set an alarm for 7 am.
Get directions and answers
Navigation: Navigate to the nearest coffee shop.2
Weather: What's the weather tomorrow?
Control music
Music: Play my workout playlist.
Volume: Volume up.
Maintain Google Home
Lights: Turn my lights off.3
Locks: Lock my front door.3
Track fitness
Control smart home devices
Google Pixel Watch can help you control smart home devices like lights and thermostats using Google Assistant.3 Control smart home devices with Google Assistant.
Disable hotword
On Google Pixel Watch, swipe down to access Quick settings.
Tap Settings Google Assistant .
Turn off "Hey Google".
Fix Google Assistant issues
If you can't connect to Google Assistant or send messages on Google Pixel Watch, try the steps in Fix issues with Google Assistant on your watch.
Google Assistant and your privacy
1 Internet connection required for some queries.
2 Navigation requires the watch to be connected by Bluetooth to paired phone.
3 Internet connection required. Controlling certain devices and features in your home requires compatible smart devices.