This post is a trending issue.
Dear Forum, I have massive connection outages on my Google WiFi Network since June 29th 2018. I suspect that a Firmware Update of the Pucks have caused these problems. Internet Traffic is down from time to time and I have to restart the Network again to regain connectivity. My ISP had no issues (downtime etc.) during that time. Does anybody has similar issues since that date?
Thanks and kind regards
Marcus
Community content may not be verified or up-to-date.
Learn more.
Recommended Answer
Recommended Answers (

3

)
Recommended Answer
Gents,
I think there may be an issue with the DNS server on Google WiFi that causes it to stop responding to DNS requests under some conditions. That will cause all of your client devices (wired and wireless) to stop working while Google WiFi itself may still be perfectly happy and remotely managed via the app. I don't know what's causing that, though (but I've seen things like this before, and it's been discussed on the old forum – I just thought it had been fixed). Can you try changing Google WiFi to use a different DNS server? I'm assuming you have it set to automatic, but you might try forcing it to one of Google's servers (e.g., 8.8.8.8) or forcing it to your ISP's DNS server.
Meanwhile, I think there are other folks seeing a Spanning Tree Protocol issue that ends up looking like an ARP storm due to looping packets. That should only be happening to people using wired backhaul for the secondary Google WiFi nodes, though. This seems to be a more recent issue.
Lastly, the RF interference issue may not be something either of you are seeing right now, but it is something to watch out for in general with any of the mesh networking solutions – more radios talking to each other will raise the possibility of interference issues. If that interference is happening at 5GHz, then people not using wired backhaul for their secondary Google WiFi nodes could be impacted by it (which could still impact any devices wired into one of those wireless secondaries).
As if home networking wasn't complicated enough already with MoCa, powerline, SonosNet and gaming headsets already...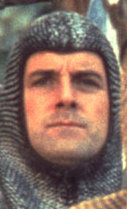 Recommended Answer
I imagine they could get most of it (not info about switches and I hope not info about my wifi passwords -- and if they don't see my wifi passwords, there may be other limitations as to what they can see in our accounts).
But even if they gathered all the info from people who have contacted them about the issue, how could they compare with installations that don't have problems? I doubt anyone provides feedback saying "everything's great". They'd have to compare environments with issues to environments without issues. That or be able to reproduce the problems in a test setup, which I doubt they've been able to.
There are all kinds of persnickety devices and network options out there, some I wouldn't even think of (I believe SimpliSafe cameras don't like semicolons in wifi passwords. I would never guess something like that would be the cause of a device not connecting to a network -- but it apparently has happened:
search page for "semicolon"
).

I don't think it is reasonable to just say "Hey, my wifi doesn't work! You're Google! Figure it out!" or "I ran a speedtest and it's too slow!"
"A" speedtest? "Which" speedtest? One of the 3 in the app? A 3rd party speedtest? Was there activity on your network at the time? Did you have a microwave on? Do you have 2 Google Wifis in a small space, perhaps interfering with each other (I have 2 Onhubs rather close to a Tivo, which causes the Tivo to sometimes switch between the 2)? Are there plaster or concrete walls (which can contain metal) between you and your router?
And in addition to posting on this forum, people should also use the app feedback and/or contact support. I can't imagine Google finding a post from a user here, tracking down their account, and then analyzing their (possible multiple) networks.
Contacting Google directly (through the app feedback and/or the support email/phone) would get the most attention (and the more people that do that, the more attention this will get).
I mean, I know several people in this thread have contacted support, but there are over 300 posts in here. If they had that many calls about the same issue, that would garner some attention.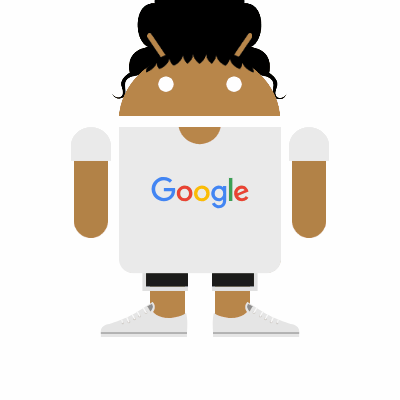 Recommended Answer
Hey guys,
I know this is an issue that has been going on for quite some time and I understand the continued frustration here. Frankly, I would be annoyed and frustrated as well if I was experiencing this issue over an extended period of time with no clear solution provided. I apologize for the inconvenience this has been causing for everyone here.
However, this is something we are still working on and because I have no immediate timeline on when this will be fixed, I will not be updating this thread until I have some more helpful information for you all. I will continue sharing your feedback, concerns and suggestions on this thread with the team.
Thanks,
Rachel
This question is locked and replying has been disabled.
Notifications are currently off and you won't receive updates. To turn them on, go to Notifications preferences on your Profile page.
Discard post?
You will lose what you have written so far.
Personal information found
We found the following personal information in your message:
This information will be visible to anyone who visits or subscribes to notifications for this post. Are you sure you want to continue?
This will remove the reply from the Answers section.
Notifications are off
Your notifications are currently off and you won't receive subscription updates. To turn them on, go to Notifications preferences on your Profile page.
Report abuse
Google takes abuse of its services very seriously. We're committed to dealing with such abuse according to the laws in your country of residence. When you submit a report, we'll investigate it and take the appropriate action. We'll get back to you only if we require additional details or have more information to share.
Go to the Legal Help page to request content changes for legal reasons.
Google user
This reply is no longer available.
Badges
Some community members might have badges that indicate their identity or level of participation in a community.
Google Employee
— Googler guides and community managers
Community Specialist
— Google partners who share their expertise
Platinum Product Expert
— Seasoned members who contribute beyond providing help through mentoring, creating content, and more
Gold Product Expert
— Trusted members who are knowledgeable and active contributors
Silver Product Expert
— New members who are developing their product knowledge
Community content may not be verified or up-to-date.