October 25, 2018
In the coming weeks, we're rolling out two improvements to messaging ads:
Email forwarding sends text messages to your email, so you don't need to provide a phone number to use message extensions. Responding to the email will automatically send a text reply back to your customer.
Automatic reply sends a preset message back to customers as soon as they message you. For example, you can automatically reply with, "Thanks for your message. We'll get back to you within the hour."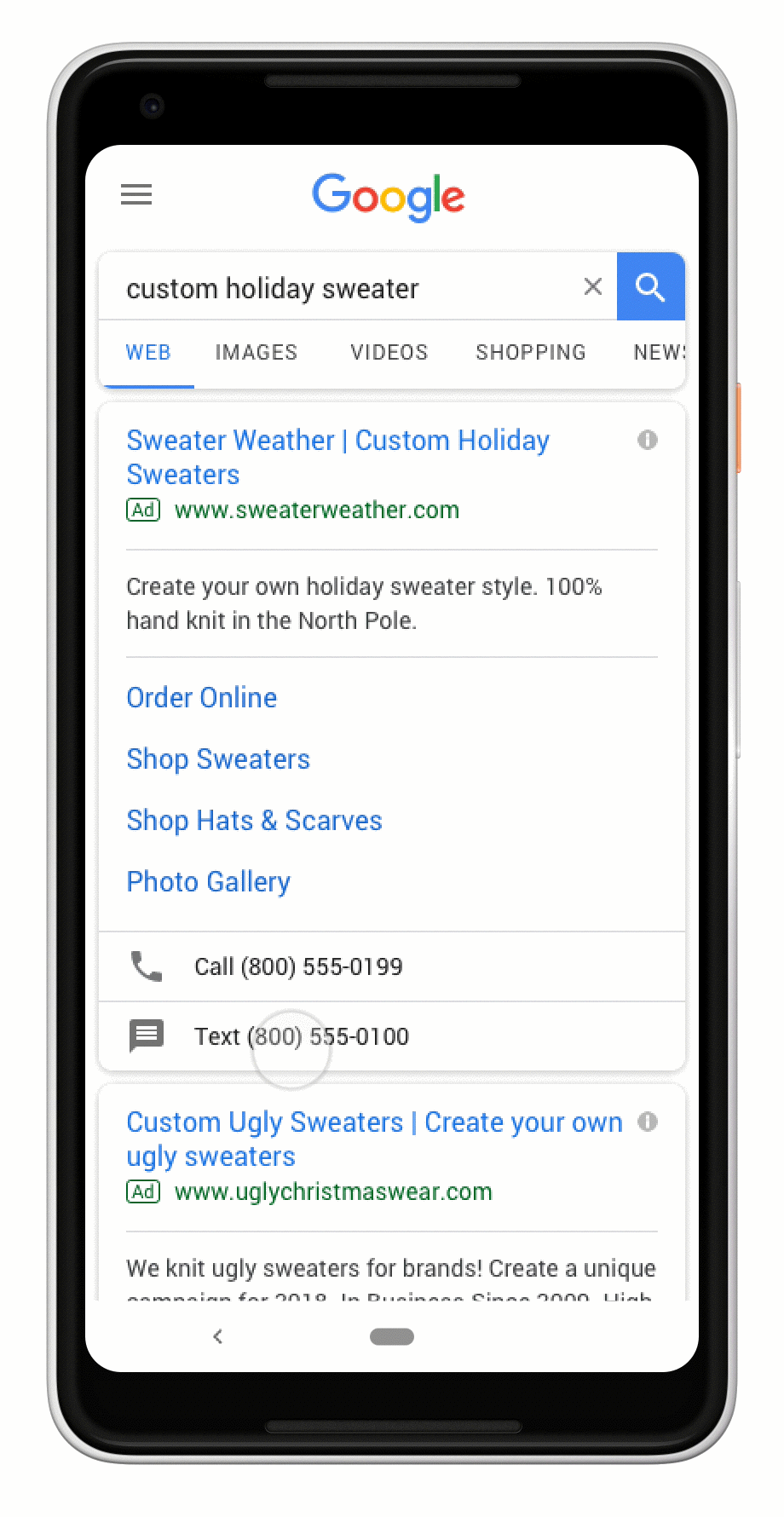 To help measure the success of your messaging ads, we're expanding message reporting to include message conversions. You'll be able to define the number of user-initiated exchanges needed to count as a conversion. For example, if it typically takes two or more exchanges before a customer orders holiday dinner from your restaurant, you can set that as your conversion threshold.
Posted by Kishore Kanakamedala, Director of Product Management