Official Guide to Analyzing the Success of Your Holiday Online Ads.
---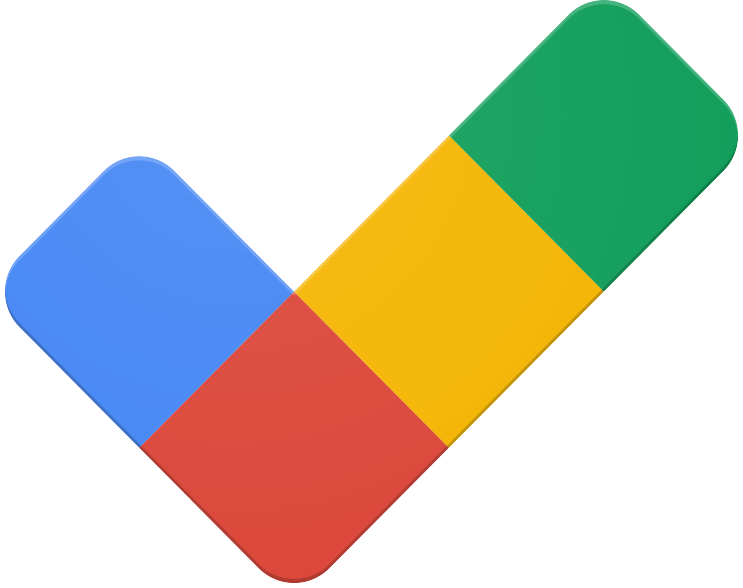 Ensure that the next holiday season will be even more successful by taking measures to evaluate your performance and identify opportunities for improvement next year.
Analyze the numbers
What goals were met or missed last season, and why?
Analyze the outcome
Why: Accurately assess your holiday performance against your marketing goals to determine your plan of action for the next season.
Compare your actual metrics with your original holiday forecast — from impressions to profit, if possible.
Assess your share of voice
Why: Understand your visibility in the market to identify opportunities for building your presence.
Search tip: Look at your impression share (IS) to get an idea of how much of the holiday shopping demand you captured. Calculate total available impressions:

( (Impressions served) / (1 - Lost IS) )


Then, plot this metric over time with your impression count and focus on exact match impressions. Graph your Lost IS (rank) throughout the quarter to find times you had to bid down on seasonal head terms or products because of limited budget.
Shopping tip: Plot absolute top impression share (ATIS) over time with your impressions. Graph your lost impression share and budget throughout the quarter to find times you didn't show on your top seasonal products because of limited budget.
Take a look at your product and keyword activation
Why: Find areas to improve your bid optimizations to capitalize on popular products or pull back on products that did not drive impact.
Use bid simulators to see how you could have performed if you had increased your bid for keywords or products that drove the most revenue for your business. You can also take a look at your return-on-ad-spend (ROAS) goals in relation to spikes in conversion rates and volume on key shopping days. Look for any profitable bid opportunities where ROAS is high while conversion volume or rates peak. If you didn't use an automated bid strategy last holiday season, consider testing a Smart Bidding strategy, like Target ROAS, to automate your bid optimizations ahead of the next holiday season.
Search tip: Compare when you activated or bid up your seasonal keywords with actual search interest by using Google Trends or Shopping Insights tool.
Shopping tip: Go to the Products tab to identify products that drove the most revenue, but were limited by bids or budgets. Revisit your bid or budget allocations to place more spend towards your more profitable products.
Do a competitive analysis
Why: Get an idea of where you stand in comparison to other advertisers participating in the same auction to uncover opportunities for growth.
Assess your relative competitive metrics, like impression share, with other advertisers using auction insights over the holidays. Plot CTR and conversion rates throughout last season and recall if competitors ran aggressive promotions that could have affected performance.
Review your cross-channel performance
Why: Understand your performance from a holistic perspective and how every channel influences each other.
Compare performance with other channels and discuss similar trends and major differences. Use these findings to evaluate and improve your bid adjustment modifiers. For example, you may set higher mobile bid adjustment modifiers and allocate additional budget towards local inventory ads if you saw more mobile traffic and in-store visits than expected.
Gather ideas for your next holiday campaign
What worked well and what could've been improved from last season?
Identify reporting needs
Why: Figure out what data you need to accurately assess your performance and set your next marketing goals.
Identify additional metrics or automated performance reports that could have alerted you to opportunities, spend inefficiencies, and budget needs last quarter. Be sure to track your holiday budget's "burn-rate" next year (actual spend to-date divided by budgeted spend to-date) ensuring you have enough budget for peak shopping days.
Search tip: Adding the total available impressions metric mentioned earlier is a good way to track holiday demand to capture next year.
Shopping tip: Add the ATIS and click share columns to your reports to identify any missing opportunity to allocate spend towards products that drive the most revenue or conversions. You can also use the bid simulators to see potential conversion lifts from making bid adjustments.
Brainstorm ways to improve for the next season
Why: Uncover new opportunities to drive better performance.
Ideate initiatives and suggest resources that target your riskiest KPIs for next Q4. For example:
If you need to reach more local shoppers, make sure your Shopping campaigns are set up for local inventory ads in time for the next holiday season. Or, if you need to improve conversion rates, consider testing new landing pages or different promotional offers.
Improve team communication
Why: Behind every successful holiday season is great teamwork. Communicate often and create alignment amongst your cross-functional partners.
Identify information gaps for your team or from your client during this past holiday season that affected your online ads performance. For example:

Mid-season promotional changes that could've impacted your performance.
Revenue performance updates that could've affected bids.

Speak with cross-functional colleagues and account teams to stay abreast of their plans. For example:

Understand how potential new products will affect your keyword expansion and budgets.
Know when your site goes into year-end "code freeze" for project management.
Ask your Google account team to allow you for beta tests that could grow your account or improve your workflow for the next season.
Drive better productivity
Why: Improving and creating better processes will help make sure your holidays go more smoothly next year.
Identify workflow inefficiencies last quarter that slowed campaign updates needed to take full advantage of fleeting holiday traffic.
Plan and prepare for your next holiday season
What are your key initiatives this year that will set you up for success come next season?
Set a new Plan
Why: Apply your new insights to establish a solid marketing plan well before the holidays hit.
Forecast KPIs for the next holiday season using year-on-year trends. Use your account data, Google Trends, or the best sellers report to see which products are growing fastest leading into the holidays.
Segment out mobile traffic in your forecast to assess how it's affecting overall performance year-on-year.
Secure your budget and provide recommendations
Why: Equipped with your performance results and findings, ensure you've got enough funds and clear direction to capitalize on the next holiday season.
Propose a Q4 budget to stakeholders using your forecast and initiatives as a business case.
Know which parts to cut if you don't get all the budget you need.
Put your plan into action
Start a project plan and assemble a working group for the approved initiatives now.
Conclusion
By taking these additional measures, you can make sure that the next holiday season will be more successful than ever. And, don't forget to thank everyone (teammates, managers, agency, account team, and vendors) for a thorough post-holiday analysis and productive planning process.