Official Guide to Preparing and Optimizing Your Search and Shopping Campaigns for the Holiday Season.
---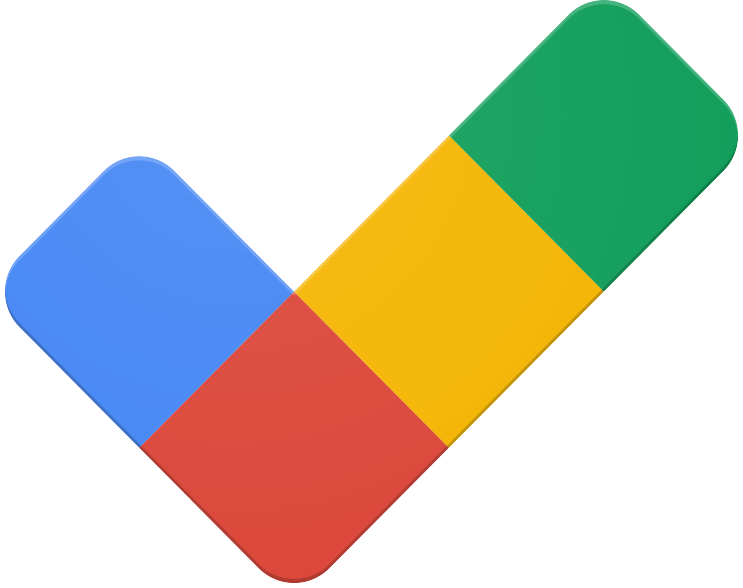 The holidays can be a hectic time. Prepare early to keep the coal out of the stockings for your search and Shopping campaigns.
Plan ahead
Before jumping into Google Ads or Merchant Center, let's talk about your plan.
Forecast your budget and set KPIs
Why: Set the right budget and goals to get in front of more potential customers who are searching for your products.
Estimate your spend by pulling historical data for the holidays and layering your account's current year-on-year trends. Capture missed traffic by budgeting more for days where your historical click share decreased but retail query volume or your competitors click share increased. Allow flexibility in your budget to survive holiday shopping peaks and valleys. When setting KPIs, factor in cross-device and in-store impact.
Set your promotional calendar
Why: The NRF reports that one-third of shoppers said that all of their holiday weekend purchases were driven specifically by promotions (+11.4% YoY).1 Ensure your promotions are aligned and scheduled to deliver smoothly.
Determine what and how long you want to promote your products with your merchandising team. Identify which promotions historically drove the highest profits or conversions. Don't forget to ask about new products, doorbuster deals, site-wide promotions and exclusive promo codes.
Establish a crisis-response plan
Be prepared in case trouble arises and confirm holiday on-call contacts. Define what's considered a crisis, who needs to be involved to fix the problem, and what's the expected lead time. Loop in relevant team members, vendors and your Google account team.
Shopping tip: Determine who's available to troubleshoot account suspension warnings, item disapprovals or performance issues immediately. Add relevant users to your Merchant Center account and manage your email preferences to stay informed of important news and notifications about your account.
Search tip: Set up automated rules to monitor conversion rates alerting you of any potential landing page or website issues.
Build your digital storefront
Now that you have a plan, start preparing your foundation. Start with your inventory and have a strong presence on the digital shelf at all times.
Drive discovery of your products and brand
Why: 76% of mobile shoppers have changed their mind about which retailer or brand to buy from after searching on Google.2 Keep your brand and products top of mind as your customers are browsing and exploring purchasing options.
Stay in front of potential customers as they start their shopping journey by bidding and showcasing your products on broader search queries.
Shopping tip: Use Showcase Shopping ads to highlight your brand and products earlier in the purchase journey. (Available in the new Google Ads experience)

Expand coverage of increased holiday queries
Why: More products in the auction means you'll qualify for more impressions and be visible to holiday shoppers. Check that you're advertising on all seasonally relevant keywords and products.
Tip
Take advantage of feed rules and supplemental feeds to make feed attribute changes directly in Merchant Center.
Case Study
As a leading retailer, Trendyol.com is the most visited fashion website in Turkey. The company used Feed Rules to get their diverse portfolio of products in front of online customers. As a result, Trendyol drove up to twice their return-on-ad-spend. "We were truly impressed by how a few simple Feed Rules made such a significant impact on performance and sales. And, there's no doubt that this innovative feature is making a noticeable contribution to our bottom line," said Utku Gülbayrak, Digital Marketing Executive, at Trendyol.com
Search tip: Hunt for missing keywords by running a keyword report for the same time last year, then filter for conversions > 0 and cross-reference against your current keyword list. Then broaden your match types. Capture all relevant queries by expanding high-performing exact match keywords into phrase and broad match types.
Keep your product price and availability fresh
Shoppers will bounce from your store if they don't see the price and availability they expect.
Optimize your product data and maximize the relevance of your ads
Show the most compelling and relevant information to match what your shoppers are looking for.
Shopping tip: Check the Opportunities tab in Merchant Center for product data and campaign improvements to deliver more clicks to your account. Sway shoppers with the best-performing product titles and rich images in your Shopping ads. Differentiate your Shopping ads using Merchant Promotions, Product Ratings, Customer Reviews, and Local Inventory Ads. See more tips to optimize your product data.
Search tip: Pause ad copy testing and pick winners. Set your ad rotation settings to optimize for clicks or conversions. Make sure to align ad copy with your promotional calendar, launching ads with the right offers and deadlines in a timely manner.
Case Study
IKEA is a go-to destination for many shoppers looking for well-designed, functional home furnishings at accessible prices. To improve visibility and increase their return-on-ad-spend, the company focused on optimizing their product data and implementing Smart Bidding. As a result, IKEA doubled their sales. "They got good results once they prioritized product data quality, which is a very daunting task," said Kasia, Head of Search UK, at iProspect.
With fully stocked shelves, expand your reach and attract customers throughout their holiday shopping journey.
Double down on mobile shopping
Why: It's increasingly important to be visible on and optimized for mobile devices.
Get your mobile site to load in less time and create a positive mobile shopping experience by using autofill forms, avoiding interstitials and placing the product's price and "Add to cart" button above the fold.
Leverage automation and machine learning
Why: Make sure you're showing the right product to the right customers at the right time while saving time and resources. In early testing with advertisers who are using Smart Shopping campaigns, they drove over 20% more conversion value on average at a similar cost.3 In addition, advertisers using the Target ROAS Smart Bidding saw a median increase of 35% in conversion value with Shopping campaigns.4
Enable and test Smart Shopping campaigns to automatically adjust bids, products and audiences in real time based on the likelihood of a search query to convert and drive more conversion value. As an added benefit, your products will reach shoppers across Google's sites and networks, including the Google Search Network, the Google Display Network, YouTube, and Gmail. If you can't implement Smart Shopping campaigns, try automating your bid management to optimize for your return-on-ad-spend (ROAS) using the Target ROAS Smart Bidding strategy.
Case Study
GittiGidiyor, an eBay company, is a leading e-commerce marketplace in Turkey. As they headed into the new year, they saw a 28% increase in return-on-ad-spend with a 4% boost in sales at 18% less spend by using Smart Shopping campaigns. "Without having to worry about daily optimizations, our team has finally been able to spend more time on optimizing other key marketing channels as we expand our marketing mix." — Burak Arslan, Digital Marketing Manager
Case Study
Elite SEM is an award-winning digital marketing agency founded on search and focused on holistic performance-driven digital marketing. Due to strong performance, almost 75% of their clients on automated bidding are now using Target ROAS Smart Bidding. "Our results have been great! In addition to driving great performance, Smart Bidding has let our team focus more of their time on strategy, testing initiatives and campaign segmentation versus time spent on manual bidding." — Courtney O'Donnell, Director.
Reach your most valuable customers
Why: 2 of 5 mobile shoppers leave a website without converting.5
Drive additional traffic and re-engage shoppers who have already shown interest in your products. Use signals from your site to bid based on audience segments with remarketing lists. Capture customers with your own email lists using Customer Match. You can also add similar audiences to find new customers who share traits and site behaviors with your current audience lists.
Case Study
As a large video game retailer in the United States, GameStop wanted to find customers who shared traits similar to their existing website visitors. By using similar audiences, the company saw a 30% increase in conversion rates. "Similar audiences helped us find new customers who are just as enthusiastic as the gamers who regularly visit our site," said Matthew Gordon, Multi-Channel Acquisition Manager at GameStop.
Let shoppers know you have what they want nearby
Why: Consumers who clicked on a retailer's Google Search ad before visiting the store are over 25% more likely to buy something in-store, and they spend 10% more on average.6
Don't miss this opportunity to drive online traffic to stores. Enable location extensions to bid by location and proximity of your shoppers to your stores.
Shopping tip: If you have local feeds ready, opt into local inventory ads. Allocate more budget to promote local inventory on days when you expect more foot traffic so you can drive customers into your stores, like weekends and after holiday shipping cutoffs.
Search tip: Build store-focused ad copy with special in-store deals to show on an expanded local keyword list (e.g. "near me", "store", "hours").
Expand your global footprint
Why: International online shopping is rapidly growing. Shopping ads are now available in 37 countries.
Target new countries in your campaigns to bring your products to customers across borders.
Shopping tip: Simply add new target countries with the same language. Your prices will automatically be converted to show in the correct currency of the user. You can also reach new countries with different languages by applying Feed Rules to pull language-dependent values from a supplemental feed, like title and description.
---
With your product data and campaigns locked-and-loaded, you're ready to pour the eggnog and ring in the holiday season with merry spirits. Don't forget to check out our guide to Ramp Up Your Search and Shopping Campaigns to Survive the Holiday Season with more tips to survive through the holidays.
1 2016 Holiday Shopping Trends from NRF, The Prosper Analytics & Insights survey, which asked 7,733 consumers about holiday shopping plans, was conducted October 4-11 and has a margin of error of plus or minus 1.1 percentage points.
2 Google/Euromonitor International, Micro-Moments Survey, US, July 2016, Smartphone shoppers = 1000
3 Google Data, Feb - May 2018. Based on A/B traffic split for 50 advertisers with Smart Shopping campaigns spend > $4k and comparable spend is within 50%.
4 Lift is calculated as median, from a historical analysis of 2,956 campaigns with at least 10 weeks history prior to opt-in and at least 4 weeks post opt-in.
5 Google Analytics, Aggregated, Anonymized Data, US Retailers, Q1 2016
6 Google data, U.S., Median percent difference comparing in-store purchase per visit and spend value between merchants' search ad click-attributed and unattributed subgroups, Oct-Nov 2016, Advertisers = 25